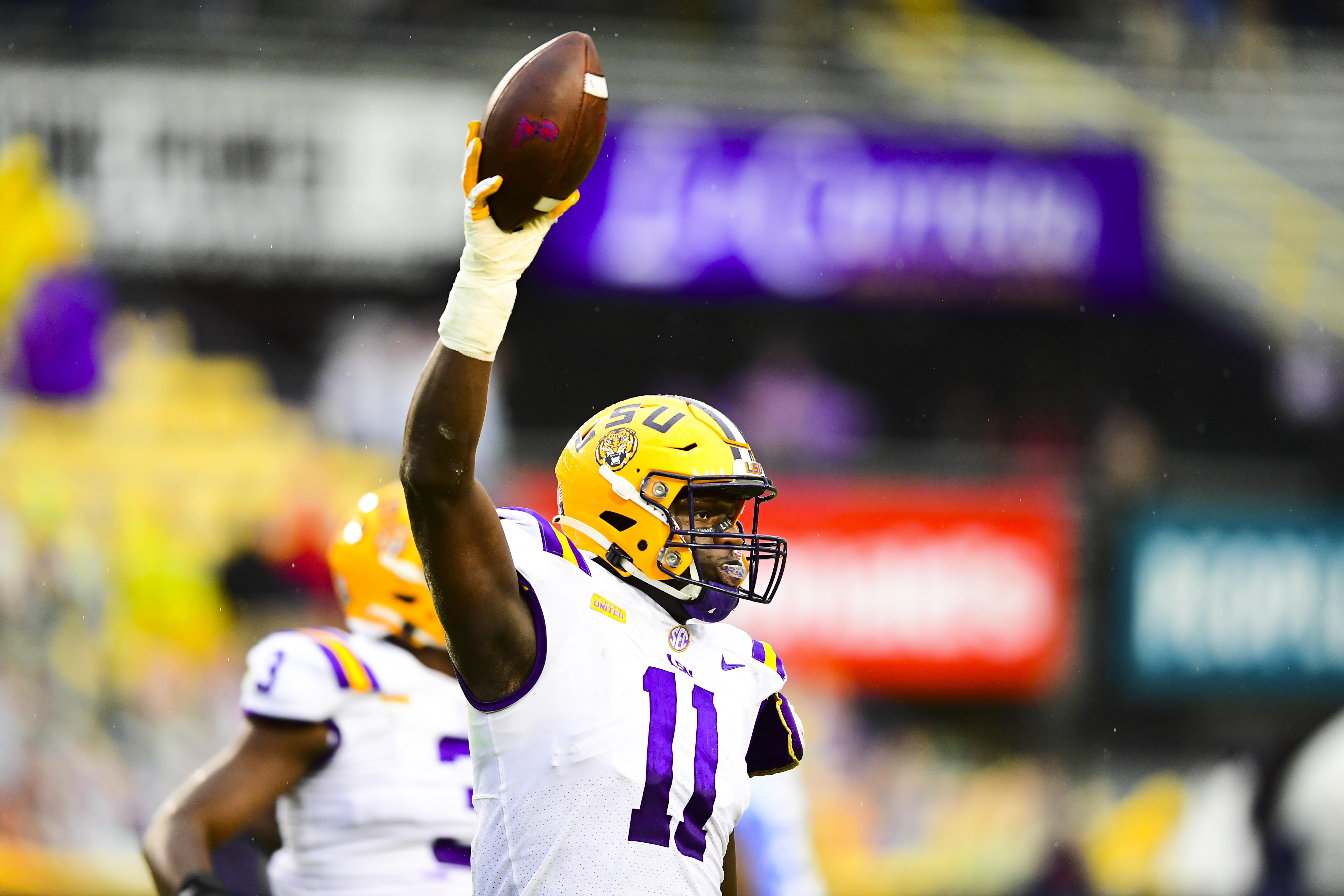 Editor's note: This is the fifth in a series of stories on the 2022 LSU football team. Today: The defensive line.
The surprise may have been saved for a while, later serving as the backdrop for the return of senior defensive end Ali Gaye to LSU for a fifth season.

Gaye, a massive 6-foot-6, 268-pounder, had drawn his share of interest from the NFL earlier in the 2021 season until his year ended after four games because of shoulder surgery.

With first-year coach Brian Kelly on the job at LSU for about a month and indecision building
around Gaye's future with the Tigers, he later shared on social media a desire to return, improve and help restore the reputation of the defense he planned to lead.

The result was instant credibility for a defensive line already brimming with talent and the inclusion of Gaye further cemented those beliefs.

"We have the opportunity to be special," LSU defensive coordinator Matt House said. "We've got guys that are hungry."

Gaye, who finished with 2 ½ tackles for loss among his 19-tackle output in 2021, helps spearhead one of the more talented and experienced defensive lines that could potentially rival some of the best this season in the Southeastern Conference.

The Tigers will pair junior BJ Ojulari, opposite Gaye, but the return of Ojulari, a projected first-round NFL Draft choice in 2023, could create headaches when the opposition tries to determine his exact spot on the field from play to play.

"B.J. has the athleticism that lends him to being able to move around and do some different things," House said.

Ojulari, a member of the Nagurski Trophy and Bednarick Award Watch Lists, led LSU in
sacks a year ago with seven for minus-51 yards, increasing his career total to 11 for 62 yards in losses.

After wreaking havoc primarily from his defensive end position, where he's piled up 55 career
tackles, the 6-3, 245-pounder doesn't figure to be a sitting target in House's new scheme and will be unleased as both a defensive end and a stand-up, outside linebacker.

Gaye gave a better sample size of his vast ability in his first season at LSU with 32 tackles in 2020. He had 9 ½ tackles for loss, two sacks and had seven passes defensed with an interception.

The inside of LSU's defense can be just as menacing with the return of junior Jaquelin Roy and sophomore Maason Smith.
Roy produced 30 tackles with six of those for loss with 1 ½ sacks last season. He's totaled 48 tackles, 10 TFLs and 3 ½ sacks in 22 career games with one start. Smith, the state's top incoming recruit in the Class of 2021, lived up to his billing, and while dividing time at tackle and end over nine games, had 19 tackles five of those behind the line of scrimmage and four sacks.

LSU bolstered its depth inside with the signing of sophomore Mekhki Wingo of Missouri to go with the return of sophomore Jacobian Guillory. The 6-0, 292-pound Wingo was selected to the All-SEC freshman team with 27 tackles and two TFLS in 11 games last season for the Tigers.

The 315-pound Guillory made nine tackles in 11 games without a start.

The Tigers' depth at end will include sophomores Savion Jones, who had three tackles in 11 games and Zavier Carter who had four tackles in seven games.
They also welcome the arrival of Class 3A first team All-State selection Quency Wiggins of Madison Prep to the rotation