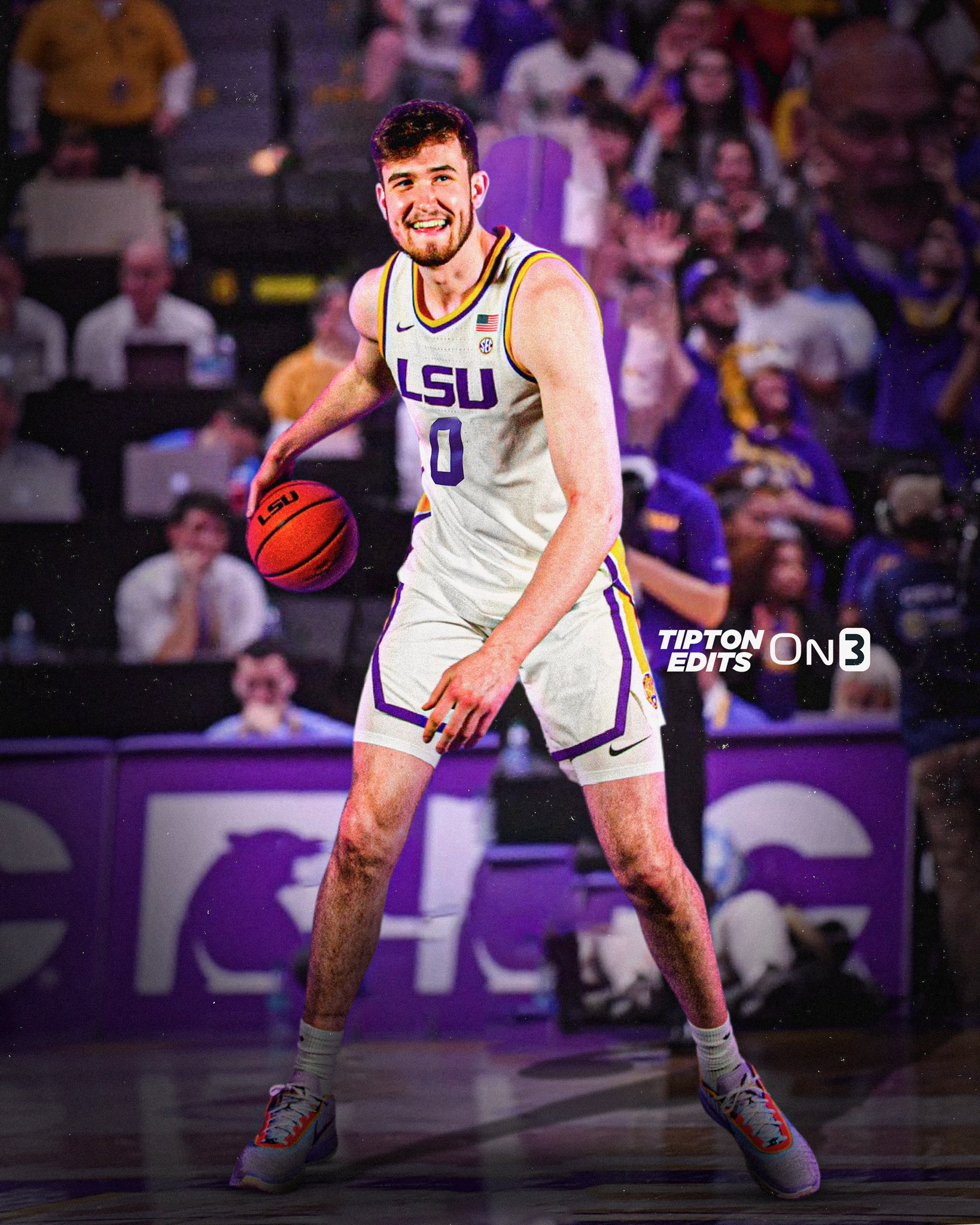 LSU remained active in the NCAA transfer portal in trying to revive the fortunes of its men's basketball program.
The Tigers picked up a commitment Friday from 7-foot, 245-pound graduate transfer Will Baker of Nevada where he spent the past two seasons and helped the Wolfpack to the NCAA Tournament in 2022-23.
Baker joins fellow graduate transfer guard/forward Jordan Wright of Vanderbilt who was announced as a signee by LSU on Thursday. The Tigers, who were 14-19 under coach Matt McMahon this past season, also released the signing of transfer guard Jalen Cook of Tulane.
"As I've looked for a place to invest my grad year playing for a school, I wanted a team that fit my style and goals," Baker told On3Sports. "Coach McMahon and the system he has in place seems like a perfect match. Coach and his staff believe in me and the strengths I can bring to that plan.
"I respect the culture that coach is building and the intentionality behind the pieces he is bringing in, not only character wise, but also guys that can really bring a lot of value and impact the game, in addition to being good fits for the program," Baker added. "After I was able to I visit campus and meet guys that I know want to win as much as I do, I just realized how great of an opportunity was before me, and it felt like this is exactly where I needed to be."
Baker earned third team All-Mountain West Conference honors in '22-'23, finishing as Nevada's third-leading scorer at 13.6 points and second-leading rebounder at 5.2. The Wolfpack experienced a nine-game improvement in their win total over last season, finishing 22-11 following a 98-73 setback to Arizona State in the first round of the NCAA Tournament.
It was Nevada's first appearance in the NCAA Tournament since 2018. The Wolfpack also reached the final of the Mountain West Conference Tournament, losing 81-77 in overtime to San Jose State.
Baker scored in double figures in 22 of 32 games, including five games of 20-plus points with a season-high 28 against New Mexico on Jan. 23. He also had a season-high 10 rebounds in a Jan. 28 meeting with UNLV.
His 56.7% field goal percentage was eighth best in school history, a figure that included 22 3-pointers, and had a career-best 86.6% performance from the free throw line.
In his two-year career at Nevada, Baker started in 49 of 53 games, averaged 12.6 points, 5.1 rebounds, shot 55.5%, shot 77.3% from the free throw line and shot 35% from 3-point range where he made 40 3s.
Baker, a native of Austin, Texas, began his career at the University of Texas where he played in 23 games, averaging 2.1 points and 1.9 rebounds before transferring to Nevada.
The former No. 28 prospect by Rivals.com helped Westlake High to three straight District 25-6A championships and to the regional semifinals his final two years.
Baker was a two-time selection as the Austin American-Statesman's Central Texas Player of the Year, averaging 24.7 points and 12.8 rebounds as a senior when Westlake went 34-4.