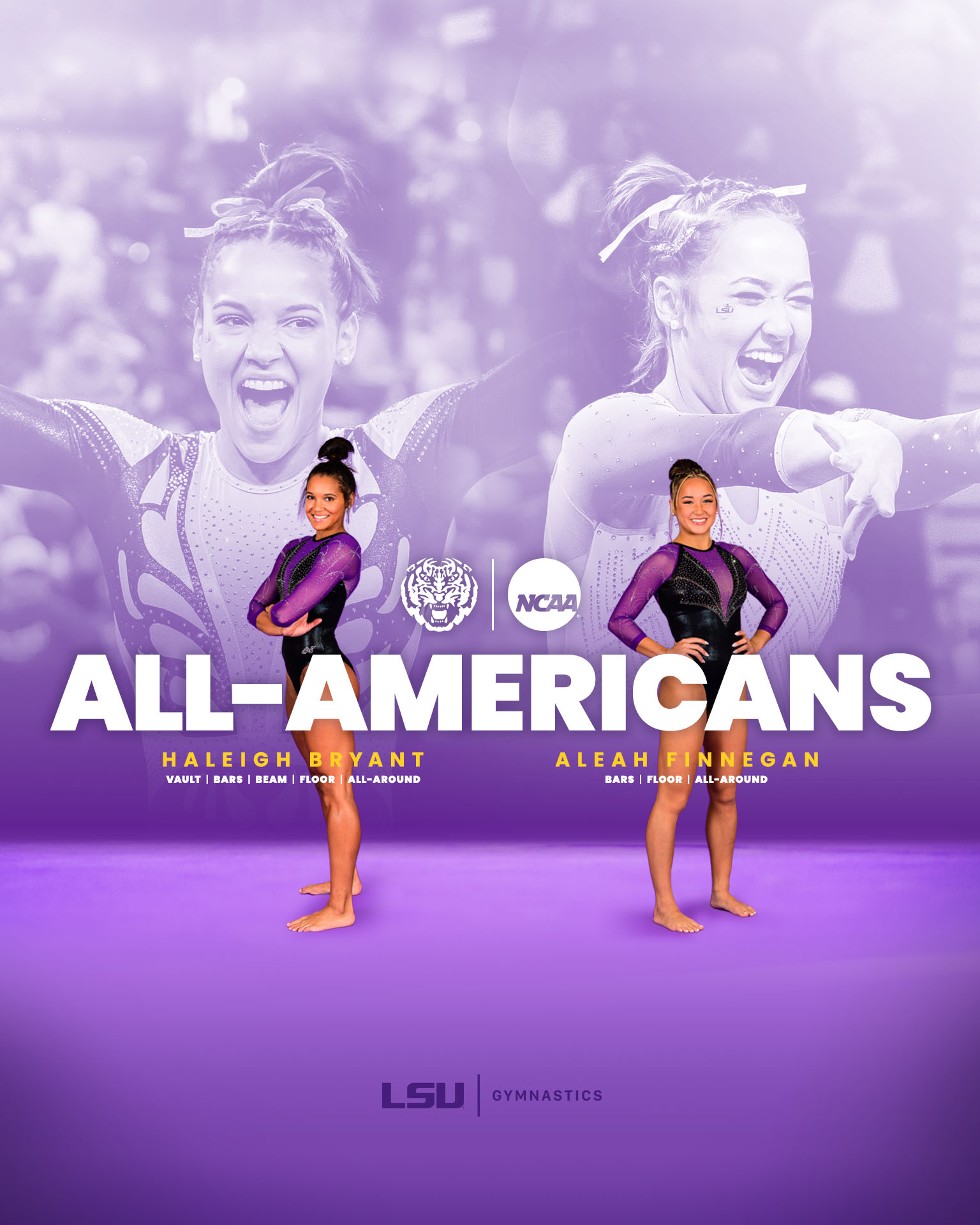 FORT WORTH, Texas – LSU gymnasts Haleigh Bryant and Aleah Finnegan, who combined for a total of eight All-American honors and were the top two performers in Thursday's NCAA semifinals, both earned All-America honors in the all-around on Friday. 
Bryant scored a 39.6875 in the all-around, while Finnegan scored a 39.650. Bryant also received All-America honors on beam, vault, bars and floor and Finnegan on bars and floor.
The pair helped lead LSU to the NCAA Championship at 3 p.m. Saturday at Dickies Arena. It will be the ninth trip the finals for the Tigers and first since 2019.
LSU and Florida take on Oklahoma and Utah on ABC.
Bryant finished as the top all-arounder in the Session 1 with her score of 39.6875, which marked the second-highest score at NCAA Championships and the best in a semifinal in school history. Her score placed her third nationally between both sessions.
Bryant, a junior, also picked up All-America honors on vault, vars, beam and floor to earn five honors on the day and became only the second gymnast to earn All-American honors in all four events and the all-around. She is tied for fifth in school history with 17 All-America honors in her career with nine this season marking the most by an LSU gymnast.
Finnegan also earned All-America honors on bars and floor to move her career total to six honors.