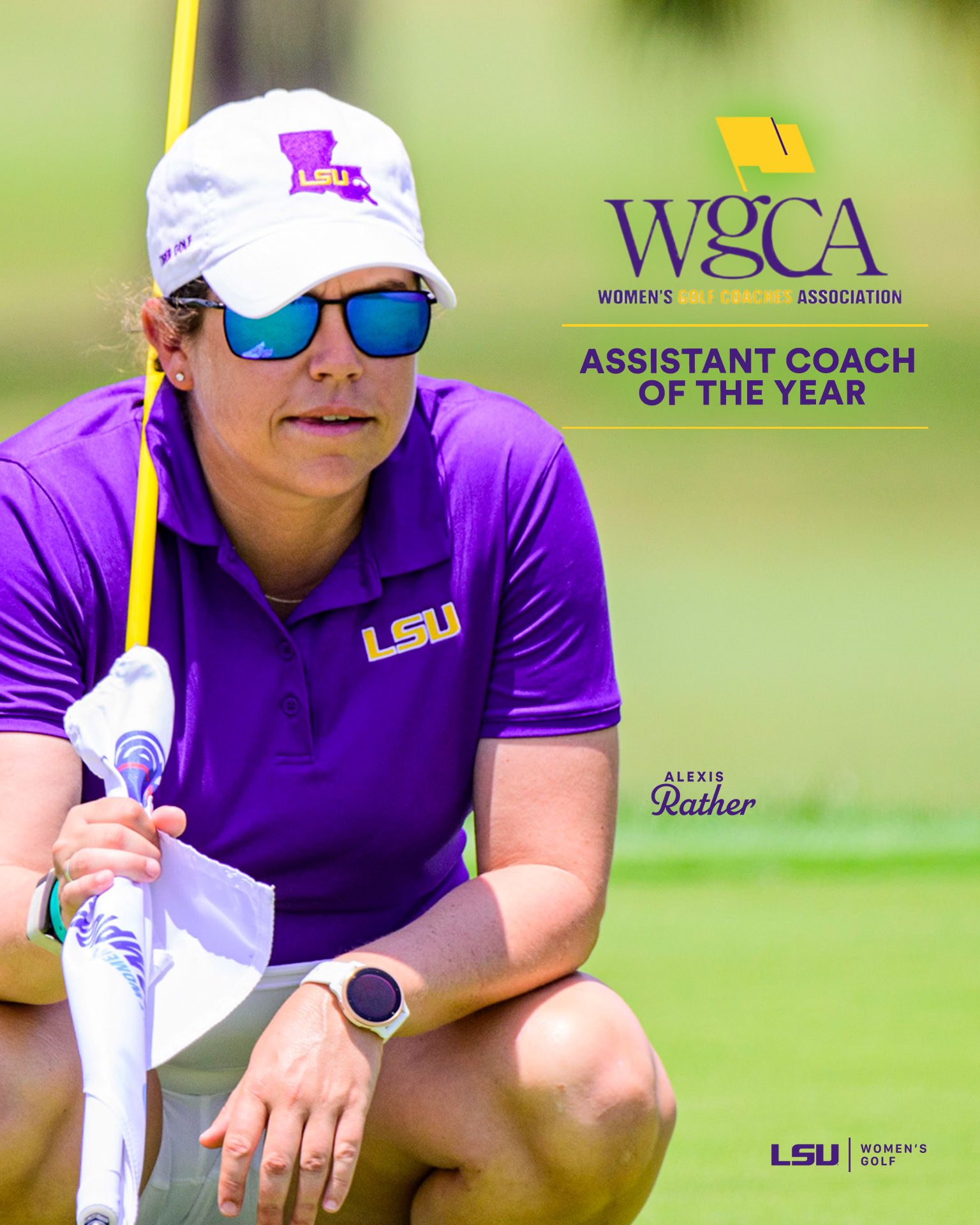 Former LSU golfer and current assistant Alexis Rather was named the Women's Golf Coaches Assocation's Division I Assistant Coach of the Year, an award sponsored by Golf Pride Grips.
Rather completed her 13th season with the Tigers and fifth with head coach Garrett Runion. She also spent eight years under former LSU coach Karen Bahnsen (2003-08).
"I could not be happier for Alexis Rather in winning the Women's Golf Coaches Association Assistant Coach of the Year Award," Runion said. "She is beyond deserving of this prestigious award. Alexis has been an assistant coach in the SEC for the last 15 years and considered one of the best for a long time now. That has shown in the last few years with the success we have had."
This year's LSU team finished the season ranked No. 3 in the Mizuno WGCA Coaches poll. The Tigers were the top seed in NCAA Palm Beach (Fla.) Regional before making a third straight trip to the NCAA Championships and finishing in a tie for 14th.
LSU golfers captured four individual titles during the season, while the team boasted three WGCA All-Americans, led by first team selection Ingrid Lindblad.
LSU's made 10 trips to the NCAA Tournament since Rather joined the coaching staff and won 21 regular-season tournament titles over the past 13 years.
Rather, a native of Tupelo, Mississippi, was a four-year letter winner at LSU, appeared in two NCAA Women's Golf Championships as a player and was a four-time Women's Golf Coaches Association All-American Scholar. She was a two-time first team All-Louisiana selection and had three top 10 finishes in her final season in 2008.