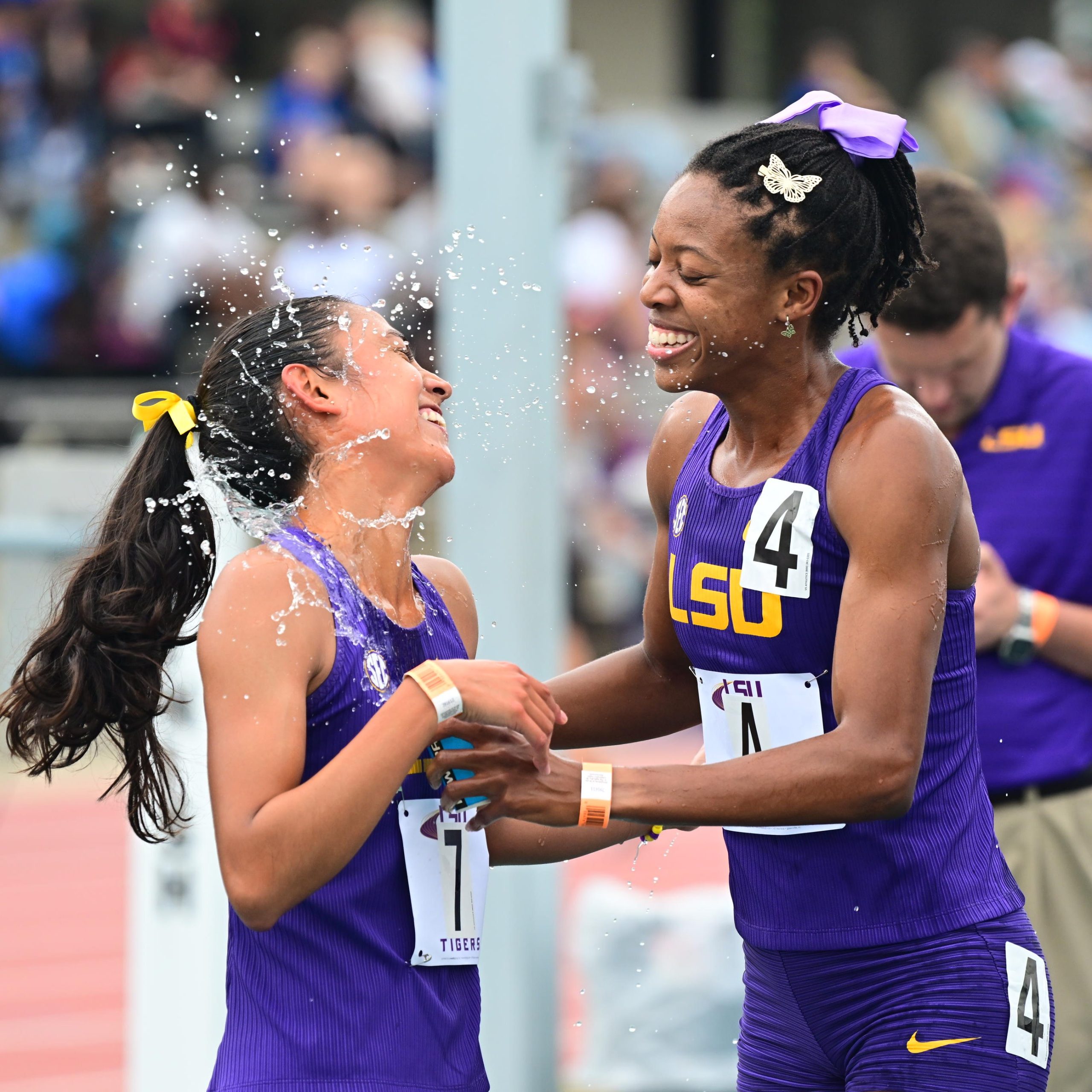 A personal best from LSU sophomore Michaela Rose turned into quite a superlative during Saturday's one-day Lloyd Wills Invitational at LSU's Bernie Moore Track Stadium.
Rose turned a time of 2 minutes, 34 seconds to win the 800 meters over teammates Lorena Batres Rangel (2:04.30), who finished second, and Cindy Bourdier (2:04.30), who was fourth.
Rose's time was good enough for a stadium record on a cool, blustery day. Her time was No. 1 time in the nation, No. 5 time in the world and No. 2 in LSU history.
The LSU men's 4×100 relay team remained undefeated in five opportunities this season with a clocking of 39.04. The quartet running for the Tigers were Brandon Hicklin, Dorian Camel, Da'Marcus Fleming and Godson Oghenebrume.
Oghenebrume also led a 1-2-3 finish in the 100 meters with a 10.33 clocking to win the race. He was followed by Fleming (10.18) and Hicklin (10.27) in third. Camel also won the 200 meters (20.91).
Matthew Sophia won the 100 hurdles (13.81), Ella Onojuvwevwo captured the 400 (52.52) with a personal best and Garriel White won the 400 hurdles (59.74).
Morgan Small was also second in the high jump with a personal best of 6-1 2/5 for No. 2 in the nation and No. 3 at LSU.