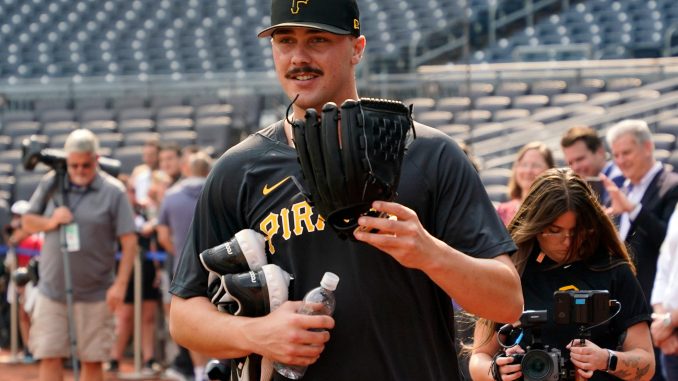 Despite a 48-day span in between appearances, there wasn't any noticeable difference in former LSU All-American pitcher Paul Skenes' performance.
Since helping the Tigers to the 2023 national championship, Skenes became the No. 1 overall draft choice of the Pittsburgh Pirates. He signed professional baseball's most lucrative deal at $9.2 million with the anticipation of pitching in the Pirates' organization this summer.
That day finally arrived Thursday where the 6-foot-6 Skenes debuted for the Pirates in the Florida Complex League against the Twins in Bradenton, Florida.
The result was reminiscent of Skenes' All-America season at LSU with a perfect inning of work, retiring all three batters he faced where his fastball topped at out 101 miles per hour. His final pitch, a 99-mph fastball, resulted in a strikeout out of No. 5 pick Walker Jenkins of the Twins.
Skenes pitched twice during LSU's run at the College World Series. He last threw eight innings on June 22 against Wake Forest, allowing two hits with nine strikeouts in a game the Tigers eventually won, 2-0, to advance to the best-of-three championship series with Florida.
He finished the season with a 13-2 record, 1.69 ERA, 20 walks and a staggering 209 strikeouts in 122.2 innings of work.