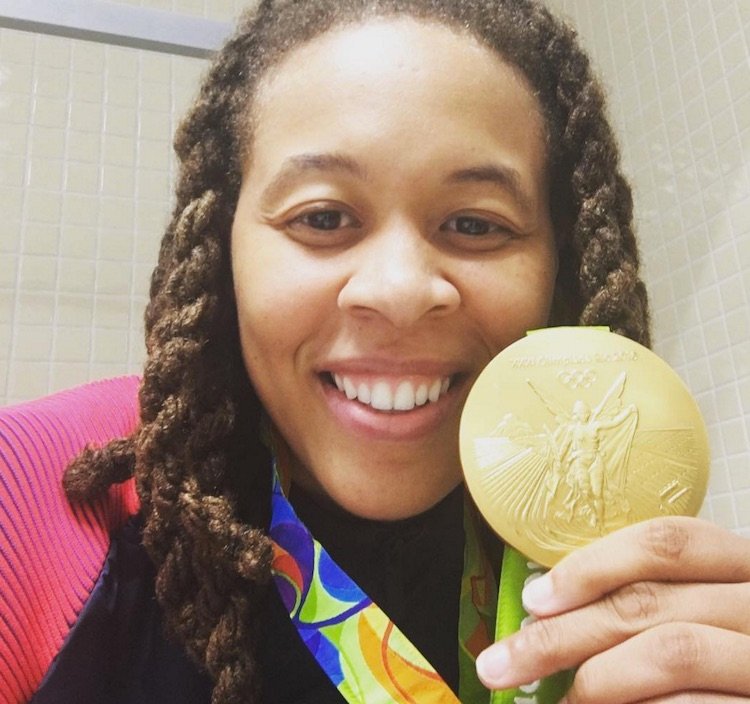 Bob Pettit is shooting.
Pistol Pete Maravich is passing behind his back.
Shaquille O'Neal is dunking in what has become an iconic representation in the art world of the power with which he played.
What will the statue of former LSU women's basketball star Seimone Augustus look like when hers is unveiled alongside of those other Tigers basketball greats on the campus of LSU, in front of the practice facility attached to the Pete Maravich Assembly Center?
Not even the sculptor creating it was certain when he visited Baton Rouge in late July for the unveiling of the statue of Maravich, which now stands next to that of O'Neal.
Brian Hanlon had a different idea for the Maravich statue before creating it like he did.
He initially had a shooting figure in mind for one of the greatest shooters the college game has known, one whose 44.2 points per game scoring average at LSU from 1967-70 still stands as the NCAA career record.
Hanlon also considered a creation of Maravich handling the ball.
"He had a great swagger as he dribbled," said the sculptor who grew up in his native New Jersey as a Maravich fan. "One of his feet kind of went in, and I thought that would be a neat pose."
But the late Maravich's two sons convinced Hanlon to honor the showman Pistol Pete was, so he instead switched to the fancy-pass figure ultimately molded.
"To me, it's more important than the statue itself," Hanlon said of receiving family approval for whatever statue he's working on at the time. "I love the backstories, and without them there is no good art in my world."
Hanlon, who has sculpted dozens and dozens of famous athletes from throughout American college and professional sports history, didn't find it difficult at all to craft a pose that was someone else's vision.
"No, never," he said. "In fact, I'm always very relieved to get out of the way.
"It's been the key to my success. And the success of any writer or any painter is when we get out of our own way.
"Sometimes grace comes into play, you know, and cool things can happen then," added Hanlon, also the official master sculptor of the Naismith Memorial Basketball Hall of Fame. "But when you try to control something, in art? No way does it happen, in my opinion."
Hanlon laughs.
Yet sometimes, he knows, it's also OK for the artist to throw out a suggestion or two.
"Interesting that that's coming up right now," he said before the sheet covering Maravich's statue was pulled by his sons Josh and Jaeson, "because I do want to go back to Seimone Augustus and talk to her about her pose."
In January, in recognition of her WNBA retirement, LSU honored Augustus on the court of the PMAC prior to its game there against No. 1 South Carolina.
Her LSU jersey number, 33, has been retired since 2010.
In April, it was announced a statue of Augustus had been commissioned – making her the first former LSU female student-athlete with a statue outside of the PMAC and setting Hanlon on a quest to properly present the school's most-decorated female basketball player.
An eight-time WNBA All-Star with the Minnesota Lynx from 2006-19 and a four-time WNBA champion, Augustus retired after playing 20 regular-season games and one postseason game for the Los Angeles Sparks in 2020.
She was a three-time first team All-American at LSU, where Augustus scored 2,702 points, the second-highest total in program history, over a 140-game span in which the Tigers went 119-21.
A three-time U.S. Olympics gold medal winner, the Capitol High product from Baton Rouge and 2005 LSU graduate helped lead the Tigers to three straight Final Four appearances.
She's a two-time recipient of both the Wooden Award and the Honda Award, women's college basketball's two top individual honors.
"We've settled on the shooting pose, which she's no doubt known for here (at LSU) as well," Hanlon said. "But it would be next to Bob's (Pettit's statue), and Bob's is shooting."
That fact struck Hanlon as he stood near the Maravich family watching Pistol Pete's statue get unveiled.
LSU has not yet announced when Augustus' statue will be made public, but a base already is in place for it to stand between two other Tiger greats, with Pettit on her left and O'Neal to her right.
"I really want to go back to (Augustus) and challenge her on, 'Can we change the pose?' " Hanlon said, "so that all four of these are unique in their own way."
Hanlon even solicited opinions for an alternate pose when he made a radio appearance the night after the Maravich reveal.
When Tiger Rag Radio co-host Jeff Palermo referenced Augustus' well-known ballhandling moves, her killer crossover, the sculptor's attention was rapt.
Hanlon hopes the two can get together when he travels to the Los Angeles area, where Augustus resides, for Saturday's 100-year celebration party at the Rose Bowl.
   There, in front of the fabled Pasadena stadium that has hosted five Super Bowl games, three statues Hanlon has sculpted stand: one of late, famed college football announcer Keith Jackson, who called 15 Rose Bowl games; one of Jackie Robinson in his Pasadena Junior College football jersey, before the late Brooklyn Dodgers second baseman famously broke baseball's color barrier; and one of U.S. soccer star Brandi Chastain's iconic jersey-off pose celebrating her World Cup-winning penalty kick against China at the Rose Bowl on July 10, 1999.
"So maybe I can convince her (Augustus) to do a dribbling pose," Hanlon said.
"Because there is no dribbling pose out there (at LSU), you know, and you kind of have to look at the whole plaza, too, as a work of art."