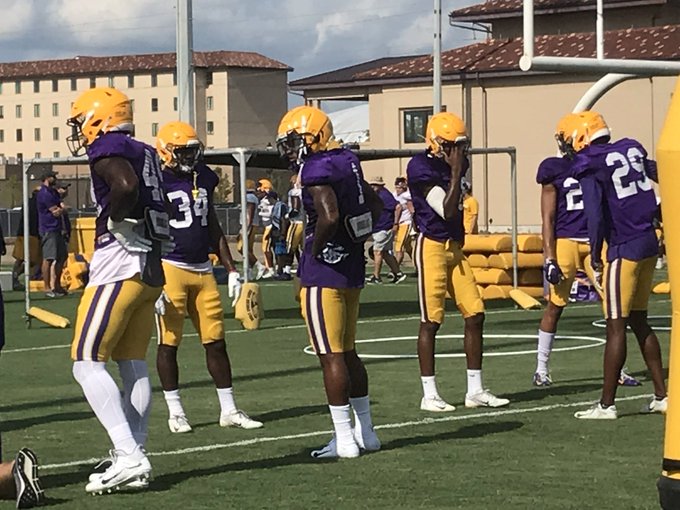 The LSU football team got back out to the practice field for its first game-week practice in full pads Tuesday ahead of its season opener against Georgia Southern.
Unlike in fall camp, if there are any "minor injuries," affecting key players, they're not keeping athletes from participating in practice.
Still, there were a couple notable absences by freshmen, including safety Marcel Brooks, who practiced Monday in a gold non-contact jersey and cornerback Jay Ward.
Wide receiver Derrick Dillon also practiced Tuesday in a gold non-conctact jersey.
Otherwise it was a pretty standard practice, with the defensive positions rotating through drills throughout the media-available portion of practice.
One drill that garnered most of the media's attention involved defensive coordinator Dave Aranda working with defenders closing on ball carriers.