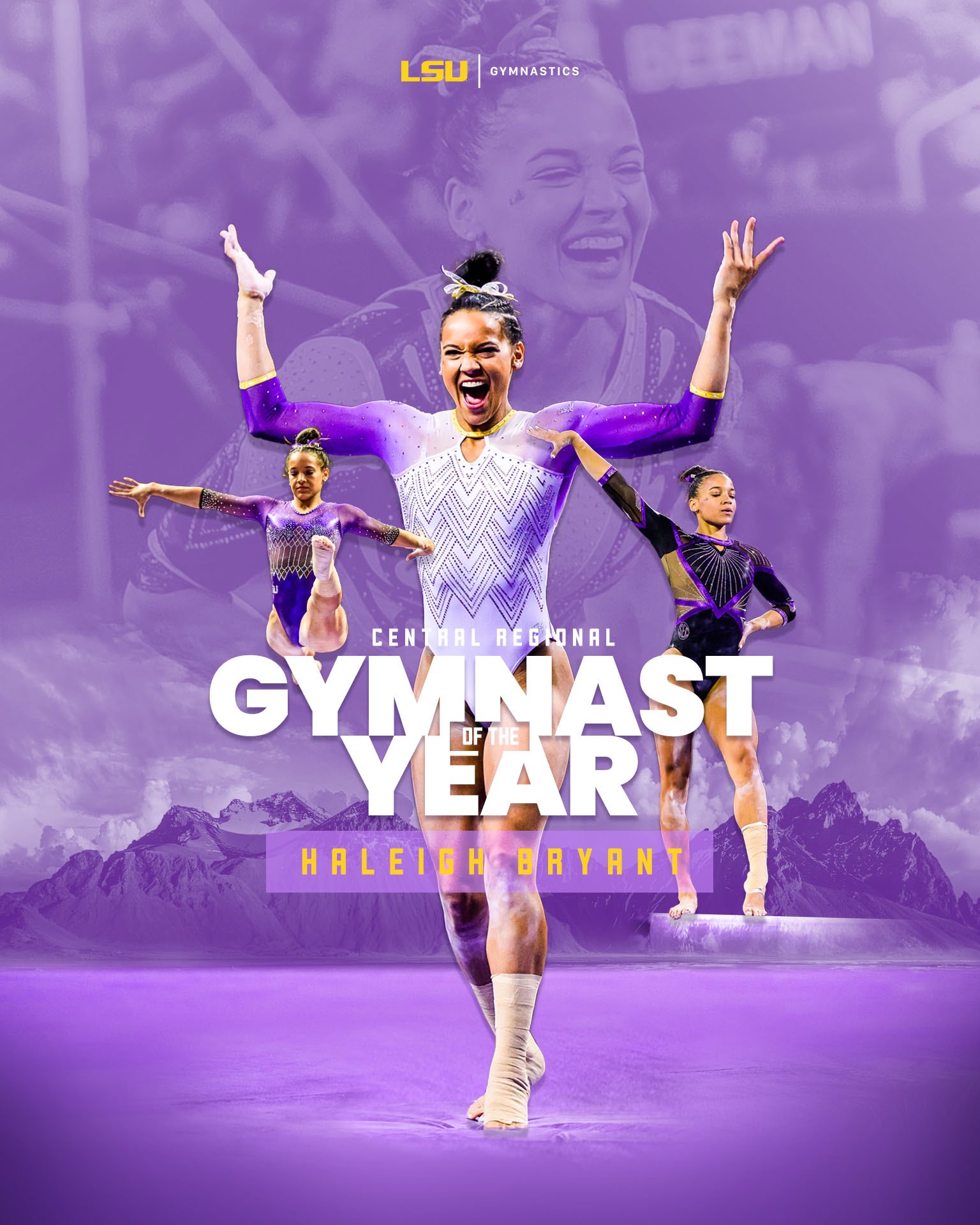 LSU junior gymnast Haleigh Bryant was rewarded for a standout season Tuesday when she was named the 2023 Central Region Gymnast of the Year, announced by the Women's Collegiate Gymnastics Association (WCGA).
It's the second such honor for Bryant, who also won the honor in 2021.
Bryant, a native of Cornelius, North Carolina, has helped LSU the next week's NCAA Championships despite the Tigers losing Kiya Johnson to a season-ending injury.
Bryant has recorded five perfect scores this season: three on vault, one on bars and one on floor. Three of those perfect scores came in the regular-season finale against West Virginia, where she made history and became the only LSU gymnast to record three 10's in a single meet and only the fifth gymnast in the NCAA to record such an accomplishment. 
Bryant now owns 10 career perfect scores to place her at the top for most career 10's in program history.
Bryant was named a 2023 WCGA regular season All-American on vault, bars, floor and the all-around. The honors marked her third career All-America honors on vault and second on bars, floor and in the all-around.
Bryant finished the regular season ranked No. 6 in the nation on floor and No. 14 on bars.