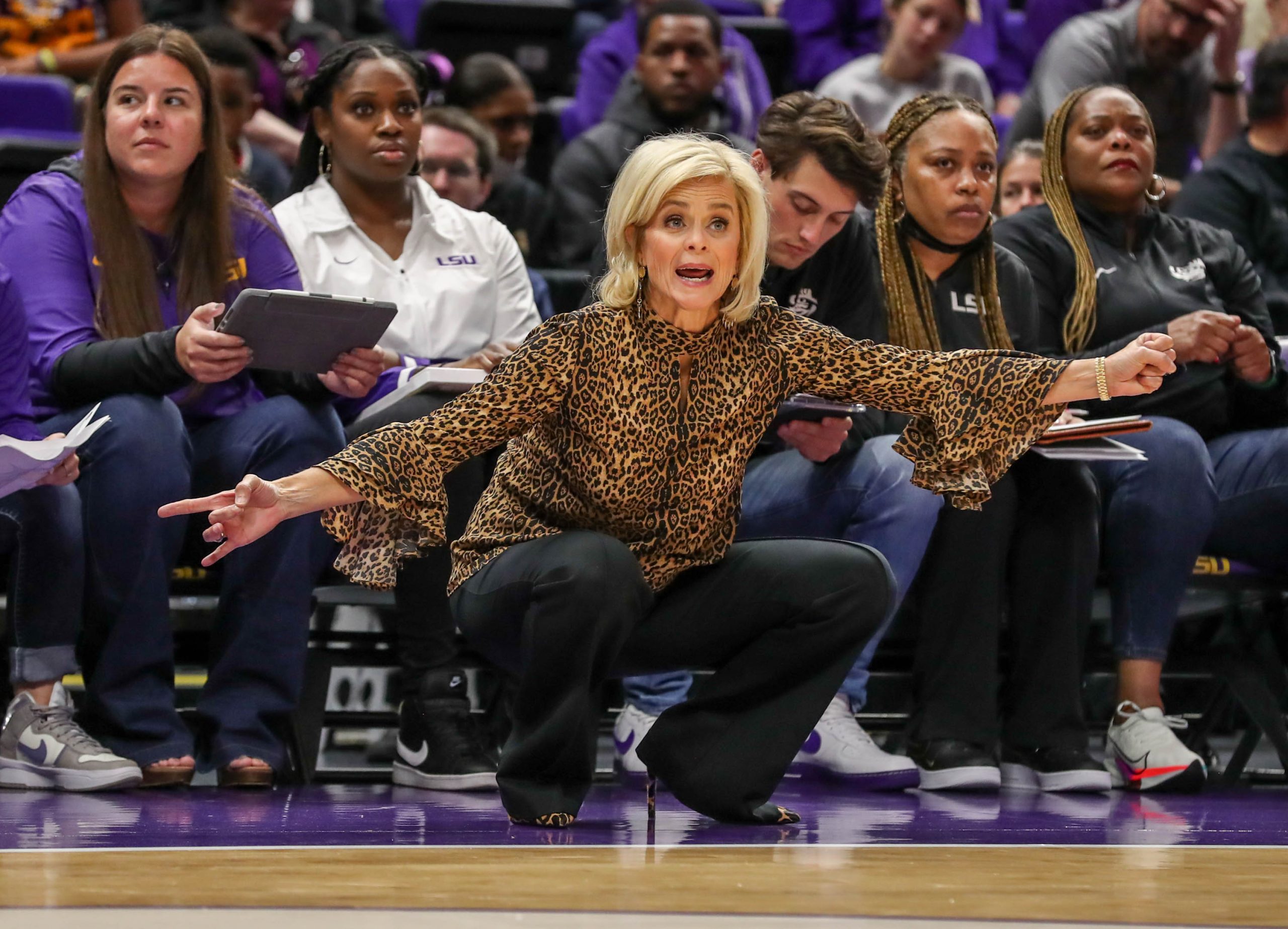 LSU senior guard Alexis Morris didn't belabor the point.
With the Tigers riding a four-game winning streak, including a pair of wins in last weekend's San Juan Shootout in Puerto Rico, Morris didn't withhold her feelings on a what a win over No. 14 Iowa State would do for the team heading into a 10-day break for final exams.
"They're a ranked team. They're the No. 14 team in the country," Morris said. "It would be a big win for us and an upset. We're looking forward to that matchup."
Nearly three weeks after suffering its only loss (88-74) of the season against Florida Gulf Coast, LSU welcomes a team in Iowa State that's very similar in style of play when the Cyclones (7-0) visit the Pete Maravich as part of the Big 12/SEC Challenge at 8 p.m. Thursday.
LSU makes its national television debut this season on ESPN2.
"I've been going against him for 21 years and he always has great shooters, they play within themselves, and they expose you because they can flat out shoot the ball," LSU first-year coach Kim Mulkey said of Iowa State's Bill Fennelly. "I know a lot about him and his style and in turn knows a lot about me and what I do. I think it's going to be a two old coaches who respect each other who don't have to face each other in the same conference."
During her 21-year tenure at Baylor where she guided the Bears to three national championships, Mulkey put together an impressive 30-6 record against Iowa State.
"The difference, I always played him when I had a top team," Mulkey said of her Big 12 matchups with ISU. "There's no pressure on us. Go enjoy yourself. Go see how much we've improved. We're not supposed to win the game. Let's just relax and go play and see what we can do. (It's) National television. We're excited."
Mulkey also believes there's a considerable difference in her LSU team from the last time it matched up with an elite opponent in Florida Gulf Coach, which is now 7-0 and ranked 21st nationally.
For a team one game into its transition under a new coach and adjusting different offensive and defensive systems, Mulkey said her team faced FGCU at an inopportune time, yielding 14 3-pointers and had difficulty at times matching up on defense against a smaller, quicker team.
"The Florida Gulf Coast game was too early in the year for this team," she said. "We weren't ready for that, I wasn't. There's no way you can get ready for that until you can be in the system for a period of time on the defensive end."
ISU averages 82.5 points per game and is the nation's leader in 3-point baskets made per game (12.3).
Two-time All-Big 12 player Ashley Joens, a 6-foot-1 guard/forward with 1,680 career points, leads the Cyclones in scoring (20.3) and rebounding (9.3) has 23 3-pointers.
"It would be really big," Fennelly said of a road win over LSU. "When you go on the road and you play an SEC team, it's a tremendous challenge. It's by far the biggest challenge our team has had up to this time."
The reigning Big 12 Freshman of the Year, 6-0 guard Lexi Donarski, averages 16.6 points and has made 33 3-point baskets. The younger sister of Joens, 5-8 sophomore guard Aubrey, is scoring 13.4 points and 7.7 rebounds and has 27 3-pointers to her credit.
"Iowa State shoots the three like Florida Gulf Coast but it's totally different, they have post players," said Mulkey, whose defense allows 56.2 points a game. "They have three kids that shoot the three as well as anybody Florida Gulf Coast has, but it's a totally different system. Defense is different. Bill Fennelly will throw every defense imaginable at us."
LSU will play its first game since returning from Puerto Rico with wins on consecutive days over New Mexico State (72-52) and Missouri State (66-58).
Graduate student Khayla Pointer totaled 45 points in those two wins and is LSU's leading scorer at 17.8 points. She also averages 7.0 rebounds and a team-high 4.2 assists.
Morris is the only other double-figure scorer (11.8) for a team that features three plays ranging in scoring between 8.2-6.7 with graduate transfer Autumn Newby averaging a team-high 9.3 rebounds.
"The competition was pretty good," LSU senior guard Ryann Payne said of San Juan Shootout. "New Mexico State, we fought hard and got the win. Missouri State was a real big win for us and for our team. That gave us a lot of momentum for this upcoming week."