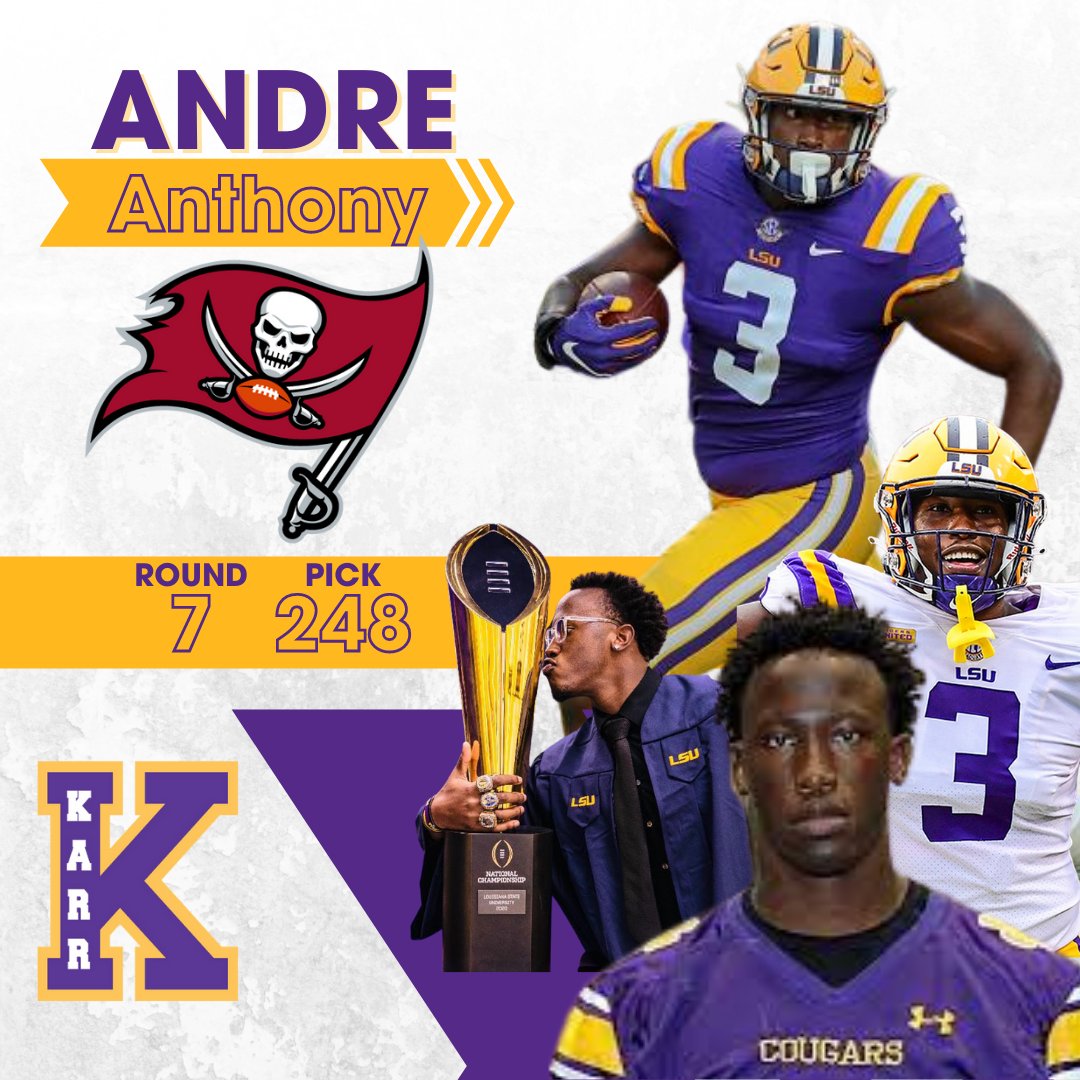 The Tampa Bay Buccaneers selected former LSU defensive end Andre Anthony in the seventh round of the 2022 NFL Draft on Saturday.
Listed by the NFL as an outside linebacker, Anthony went 27th in the round and 248th overall in the seven-round draft.
A Miller-McCoy Academy and Edna Karr High product from New Orleans who spent six seasons at LSU, he started three games last year before sustaining a season-ending ACL tear during a non-conference win over Central Michigan.
   A linebacker for much of his career, who wound up as an edge-rushing defensive end, Anthony started 16 of 35 career games and had 55 total tackles with 11.0 for loss including 10.5 sacks. He was ranked among national leaders in tackles for loss with 4.0 and sacks with 3.5 at the time he was injured and was cleared just in time to take part in LSU's April 6 Pro Day.
Anthony redshirted as a freshman while dealing with academic issues in 2016 and didn't play in 2017 due to a Lisfranc foot injury.
But he bounced back to play in 13 games with three starts in 2018, nine games with two starts during LSU's 2019 national-championship season and 10 games with eight starts while leading the Tigers in sacks with 5.5 in 2020.
Anthony also graduated in August 2020 with a degree in sports administration.