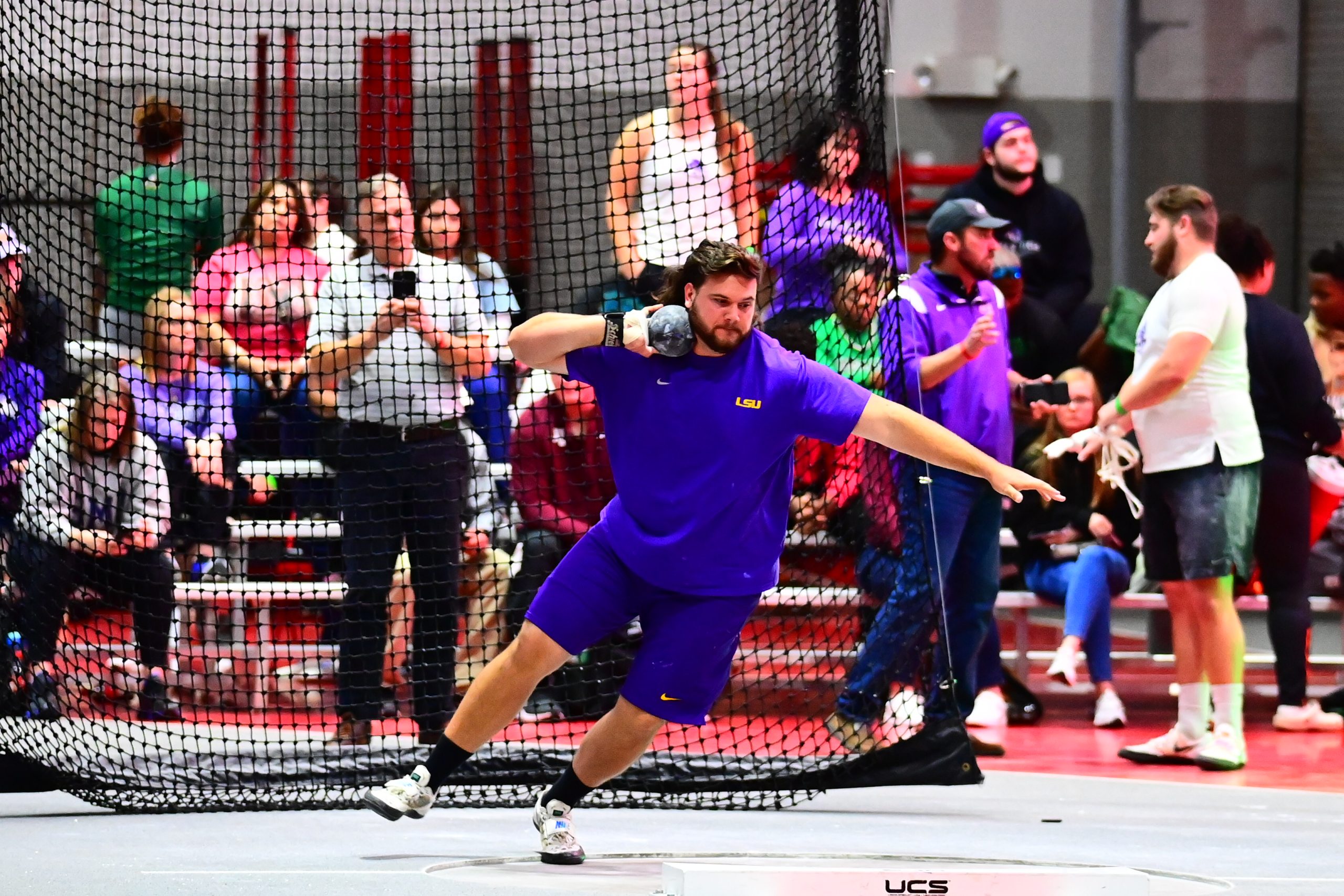 LSU's indoor track and field teams produced three first-place performances and a school record in Friday's Texas Tech Red Raider Open in Lubbock, Texas.
Sophomore Michaela Rose won the 600-yard run with a school-record time of 1 minute, 17.58 seconds in the second meet of the indoor season. She also anchored team school's third-place 4×400 relay team of Elle Onojuvwevwo, Favour Ofili and Hannah Douglas with a time of 3:31.42.
The Tigers also picked up two wins on the men's side with Ashton Marks winning the 600 in a personal best time of 1:09.31. John Meyer also captured the shot put with a mark of 63-3 3/4, the fourth best in school history and eighth best nationally.
Johnathan Witte was second in the weight throw (69- ¾) to lead a list of LSU athletes that placed second. That group also included Brandon Hicklin (24-6 ¼) in the long jump and Matthew Sophia (7.73) in the 60 hurdles, the eighth best time in school history.
LSU also received a third place showing from pole vaulter Johanna Duplantis. The younger sister of Olympic gold medalist Mondo Duplantis registered a personal best vault of 13-1 ½ , the fourth best in school history.
The Tigers remain on the road next week Jan. 27-28 with a trip to the two-day Arkansas Razorback Invitational at the Randal Tyson indoor track.