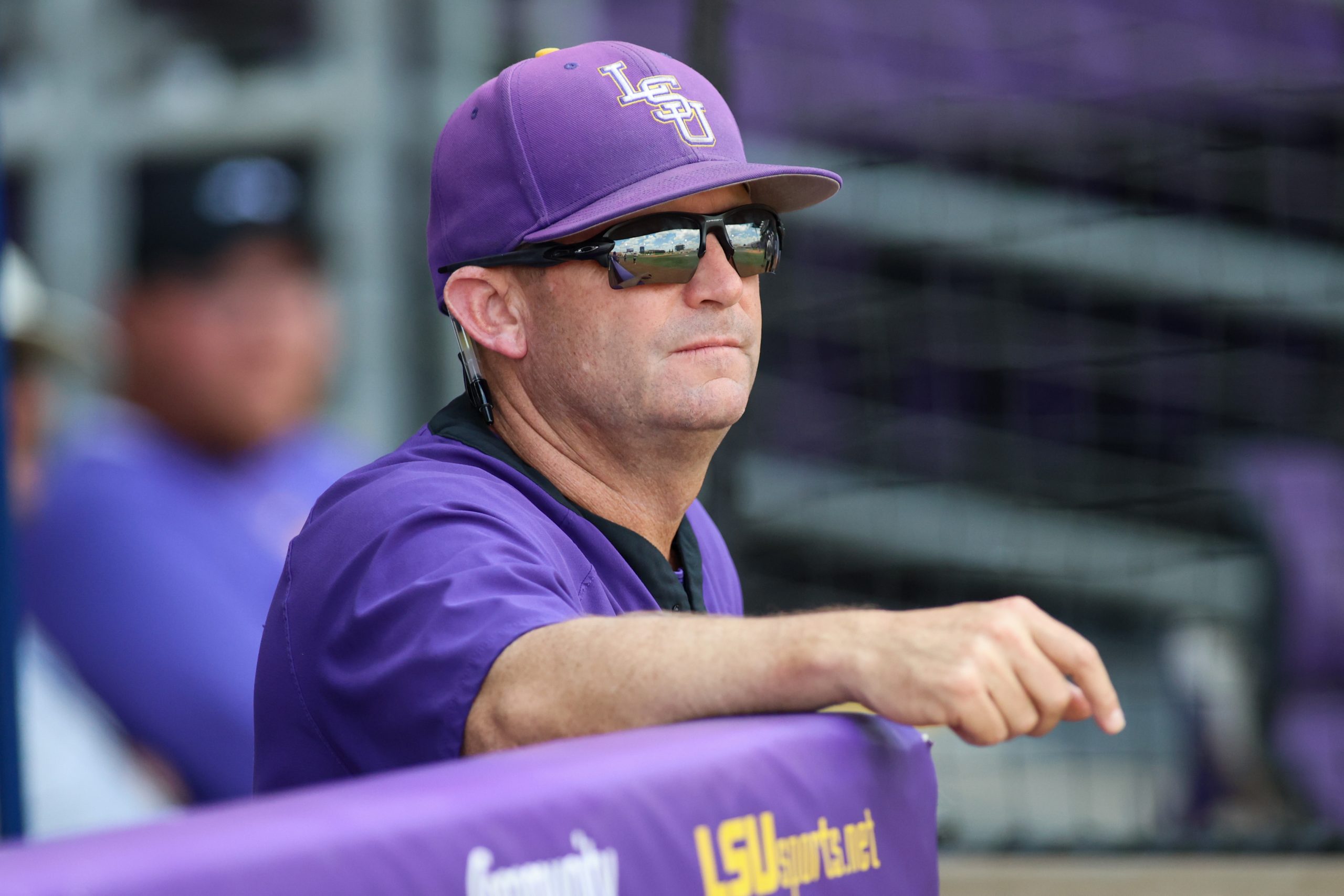 Nearly two months after taking a Southeastern Conference series, LSU will get another opportunity to defeat Kentucky when the stakes will be much higher.
Both the Tigers (46-15) and Wildcats (40-19) will battle for a spot in the College World Series when they meet in the best-of-three three Super Regional Series at Alex Box Stadium beginning at 2 p.m. Saturday on ESPN.
The Super Regional series continues on Sunday at a time to be determined and Monday, if necessary, at a time to be determined.
LSU punched its ticket to its 16th Super Regional by sweeping through its own Baton Rouge Regional in three games. The Tigers won their first home regional since 2019 with a 13-7 victory Monday over Oregon State, relying on an offense that banged out 19 hits and four home runs.
The Tigers also won two of three games against the Wildcats at Alex Box on April 13-15, winning the first and third games, 16-6 and 7-6, but dropped the second game, 13-10.
Kentucky is appearing in its second Super Regional after digging its way out of the loser's bracket and winning three games in 36 hours to win its own home regional. The Wildcats overcame a 5-3 winner's bracket loss to Indiana with three straight wins while facing elimination – including consecutive 16-6 and 4-2 wins over the Hoosiers.
The LSU-Kentucky winner is matched with the winner of the Tennessee-Southern Mississippi Super Regional series in the College World Series.