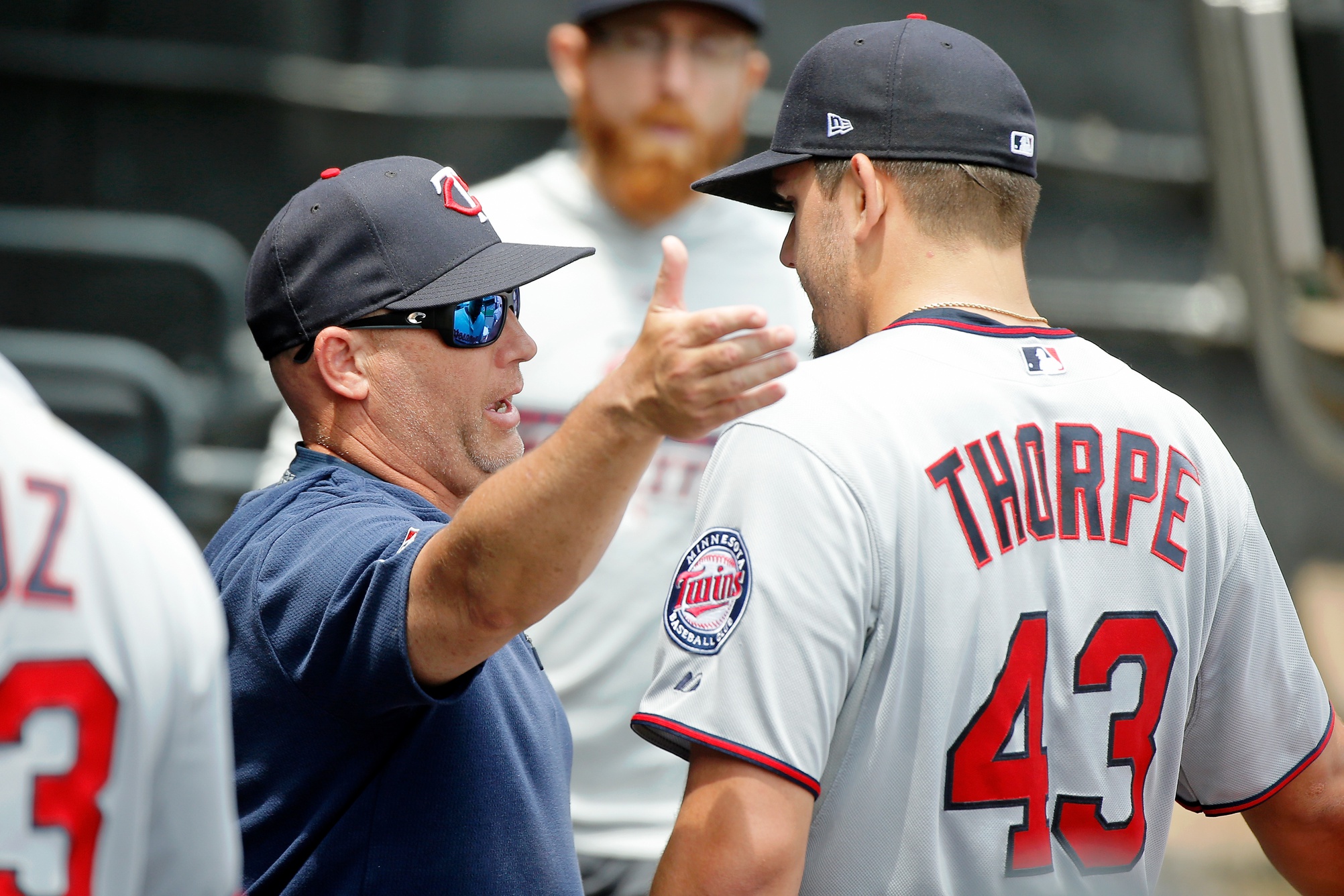 LSU's baseball coach Jay Johnson was looking to make a statement with the next pitching coach he hired, he certainly managed to accomplish that.
According to D1Baseball, Johnson went directly to the Major Leagues to lure his latest pitching coach in Wes Johnson of the Minnesota Twins.
The Twins organization confirmed the news Monday of Johnson's departure from the club to return to college baseball and serve as pitching coach at LSU which also released a story on Johnson's hiring.
"Wes Johnson has been an integral part of our organization over the last three and a half seasons and has helped guide our pitchers at the highest level," Twins president, baseball operations Derek Falvey said in a release. "His leadership, insight, creativity and ability to effectively work across a diverse team were hallmarks of his time with the Minnesota Twins. His influence and impact will continue to be realized in Minnesota through the pitchers and staff members he helped mentor. We wish him and his family all the best during his next stop at LSU."
The 51-year-old Johnson replaces Jason Kelly who resigned the same position June 17 to become the head baseball coach at the University of Washington.
He's reportedly signed a three-year contract worth $380,000 annually.
"I couldn't be more excited to announce Wes Johnson as our pitching coach at LSU," Jay Johnson said. "We have hired, in my opinion, the best pitching coach in the country at any level. The success he has had at the highest level of baseball speaks to Wes' ability to communicate, teach, develop and motivate. Our current and future pitchers have a coach in Wes that will get the best out of them and help them develop into one of the best pitching staffs in college baseball on an annual basis.
"I believe Wes will help us recruit and develop a large number of future Major League pitchers at LSU and form them into a dominant staff for years to come," Johnson said in a university release. "This is a huge day for LSU Baseball."
Johnson has a wide knowledge of the Southeastern Conference's Western Division where he spent a total of three years at Mississippi State and Arkansas. He made the direct leap from the college game to the Major League, becoming the first assistant coach in 40 years to make such a move up the coaching ladder.
He's spent the past 3 ½ years with Minnesota which has won two American League Central Division titles. The Twins currently lead the division over Cleveland where Johnson is expected to leave the team following this weekend's series with the Guardians.
Minnesota has Major League Baseball's 11th best ERA at 3.79 which is good enough for seventh in the American League. The Twins are also averaging 8.3 strikeouts per nine innings and have limited the opposition to batting .239.
Johnson helped to lead his first Twins staff in 2019 to a club record with 1,463 strikeouts. He also guided Kenta Maeda to a second-place finish in AL Cy Young Award voting during the shortened '20 season.
LSU's pitching staff, which was devoid of overpowering Friday night starters, wound up sixth in the SEC in ERA (4.32). The Tigers have picked up a pair of players regarded as a power arms through the NCAA transfer portal in Dylan Tebrake of Creighton and Christian Little of Vanderbilt.
Johnson, a native of Sherwood, Arkansas, spent three years at Central Arkansas, four years at Dallas Baptist before ascending to the SEC at Mississippi State for one season in 2016 and two more at Arkansas. He's regarded for developing five players at Central Arkansas into Major League signees, had 14 players drafted at Dallas Baptist, had six in one year at State and 10 drafted in two years at Arkansas.