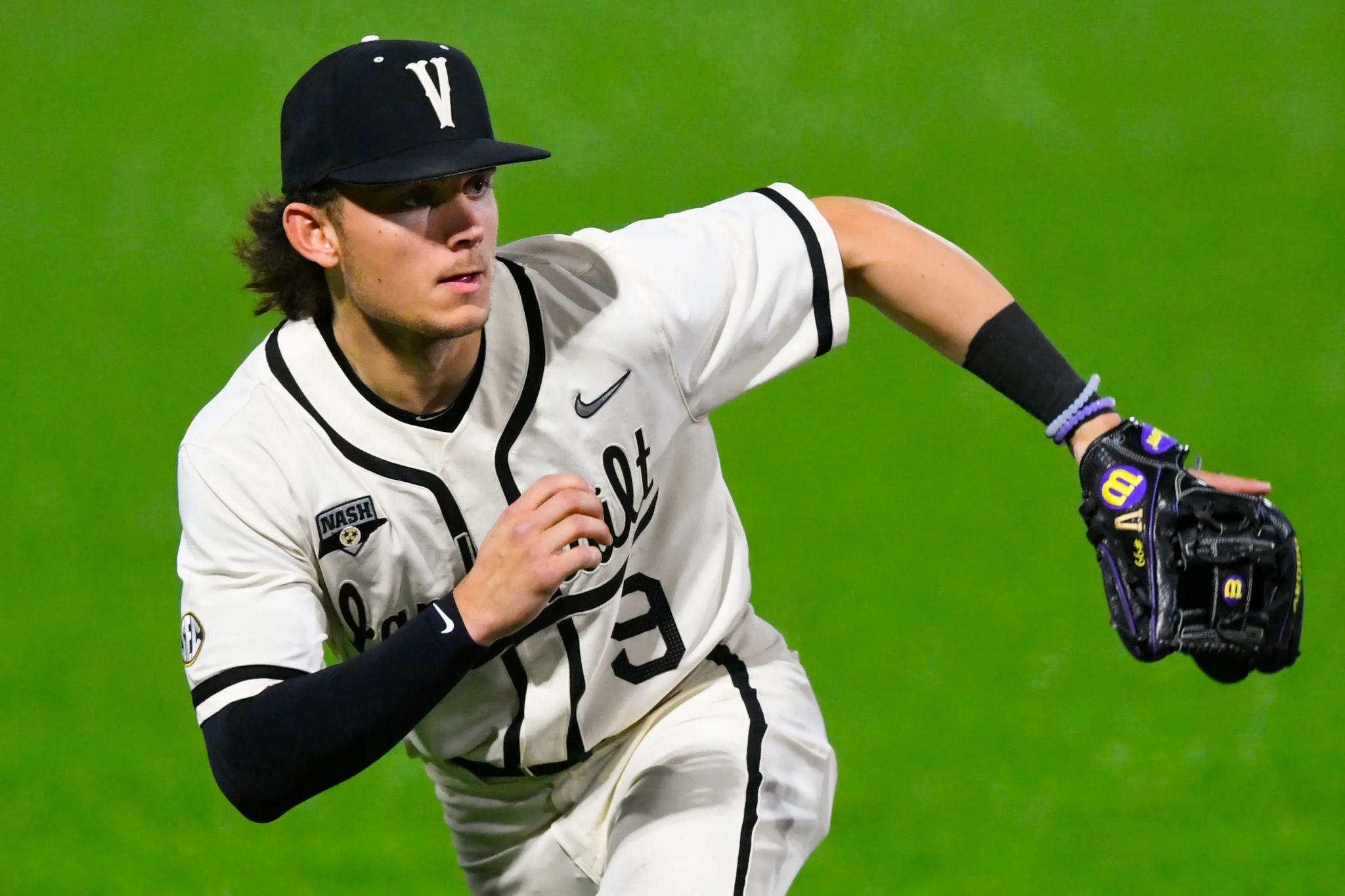 Apparently, the NCAA transfer portal is open all hours of the night.
LSU baseball continued stockpiling players from the transfer portal, the latest coming at 11 p.m. Central on Monday when Vanderbilt shortstop Carter Young announced his intentions to transfer to LSU on Instagram.
The 6-foot, 180-pound switch-hitting shortstop Young, who is eligible for this year's Major League Draft, would have two years of eligibility remaining with a COVID exemption after the 2020 season was halted because of the pandemic.
Young becomes the second player from Vanderbilt to transfer to LSU with hard-throwing, right-handed pitcher Christian Little doing the same last week. They join other signees from the transfer portal in Creighton pitcher Dylan Tebrake, North Carolina State infielder Tommy White and Baylor middle infielder Jake Pineda of Baylor.
Young is the former 2018 Gatorade Player of the Year from Selah, Washington and nation's top-rated shortstop by the Baseball Factory. He was also rated the No. 17 overall prospect among Baseball America's Top 200 payers his senior year.
Young batted .244 in 135 games over his 2 ½ seasons at Vanderbilt where he played shortstop. He had 24 doubles, 23 homers, eight triples, 90 RBIs, 12 stolen bases and a .958 fielding percentage.
His best season was in 2021 when in 61 games, he led NCAA runners-up Vanderbilt with 16 homers and was second in RBIs with 52. He began the season with a 14-game hitting streak and wound up with a .252 average, 15 doubles and a fielding percentage of .966 with only seven errors in 207 chances.
Young struggled this past season with a career-low .207 average. He started in 53 of 56 games with seven multi-hit games, had seven homers, six doubles and 26 RBIs. During a three-game series in which LSU swept Vandy, he had two hits in the two games he played and drove in two runs.
Young finished his high school career with consecutive Class 2A state titles at Selah where he was voted the state's player of the year and selected to Collegiate Baseball's All-America team in 2019. The year before, he was chosen the state's Player of the Year by USA Today and began a string of three straight, first-team All-State selections his sophomore year.