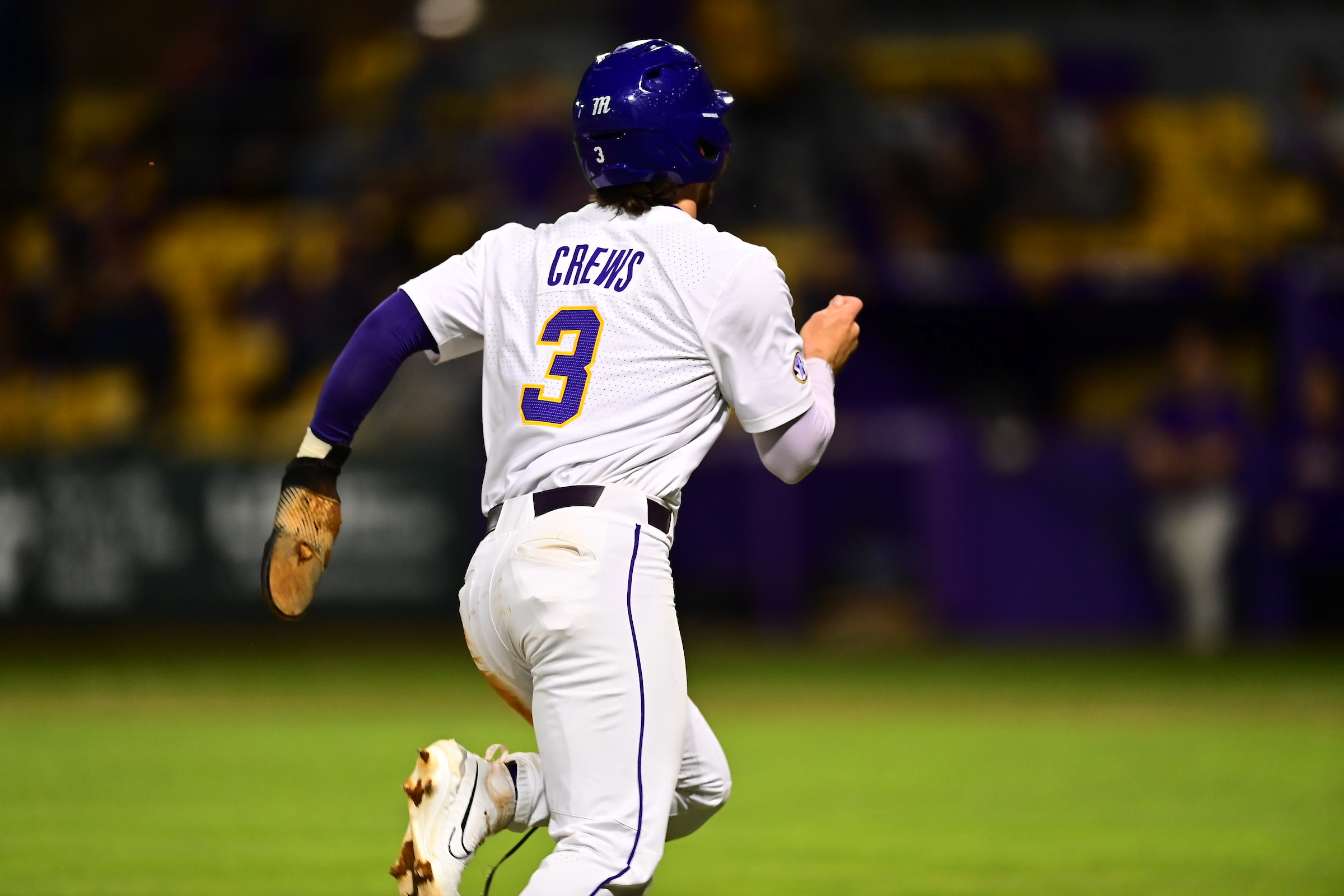 Something unexpected happened on Tuesday night at Alex Box Stadium – Grambling took a 3-2 lead over No. 1 ranked LSU in the top of the third inning.
But Grambling's lead did not last for very long.
Before long the unexpected gave way to the expected. And LSU could set its mind on its next big test.
LSU responded quickly, scoring 13 runs over the third and fourth innings to run past Grambling for a 17-5 win in, you guessed it – seven innings, marking the Tigers nation-leading eighth run-rule win of the season.
LSU (22-3) now focuses on hosting No. 10 Tennessee (20-6). The Volunteers and Tigers face off in a long-awaited, much-anticipated Southeastern Conference series starting at 7 p.m. on Thursday.
"I never have to worry about the mindset of this team," LSU head coach Jay Johnson said. "They are always ready."
LSU designated hitter Cade Beloso put the Tigers back in the lead, restoring order by belting a three-run home run. First baseman Jared Jones followed suit immediately with a solo home run after Beloso's blast to power a five-run, six-hit third inning.
LSU led 7-3 at the end of three innings.
Then, LSU put up eight runs on six hits in the fourth inning, building a 15-3 lead.  Beloso, Paxton Kling, Ben Nippolt and Brayden Jobert led the way, each with RBI-singles in the fourth.
In the top of the sixth, Grambling scored one run off LSU reliever Sam Dutton but LSU added two more runs in the bottom of the sixth. The Tigers ended up with 16 hits.
Dylan Crews, who leads the nation in hitting, had two hits and pushed his hitting streak to 23 games as LSU had six players with two hits each. Beloso led the Tigers with four RBI.
"It was a blow when we lost Cade for the whole season last year with an injury," Johnson said. "He worked hard to get back. He's a great hitter."
Five LSU pitchers got in work during the game, which was one of Johnson's goals going into the game.
Christian Little started for LSU, working two innings and faced eight batters. He struck out four and walked one and was relieved in the third by Blake Money, who picked up his first win of the season even though he gave up three-run homer to Grambling's Cameron Buford.
Jacorey Boudreaux (0-2), Grambling's starter, got the loss. He gave up seven runs on nine hits, walked three and struck out none.