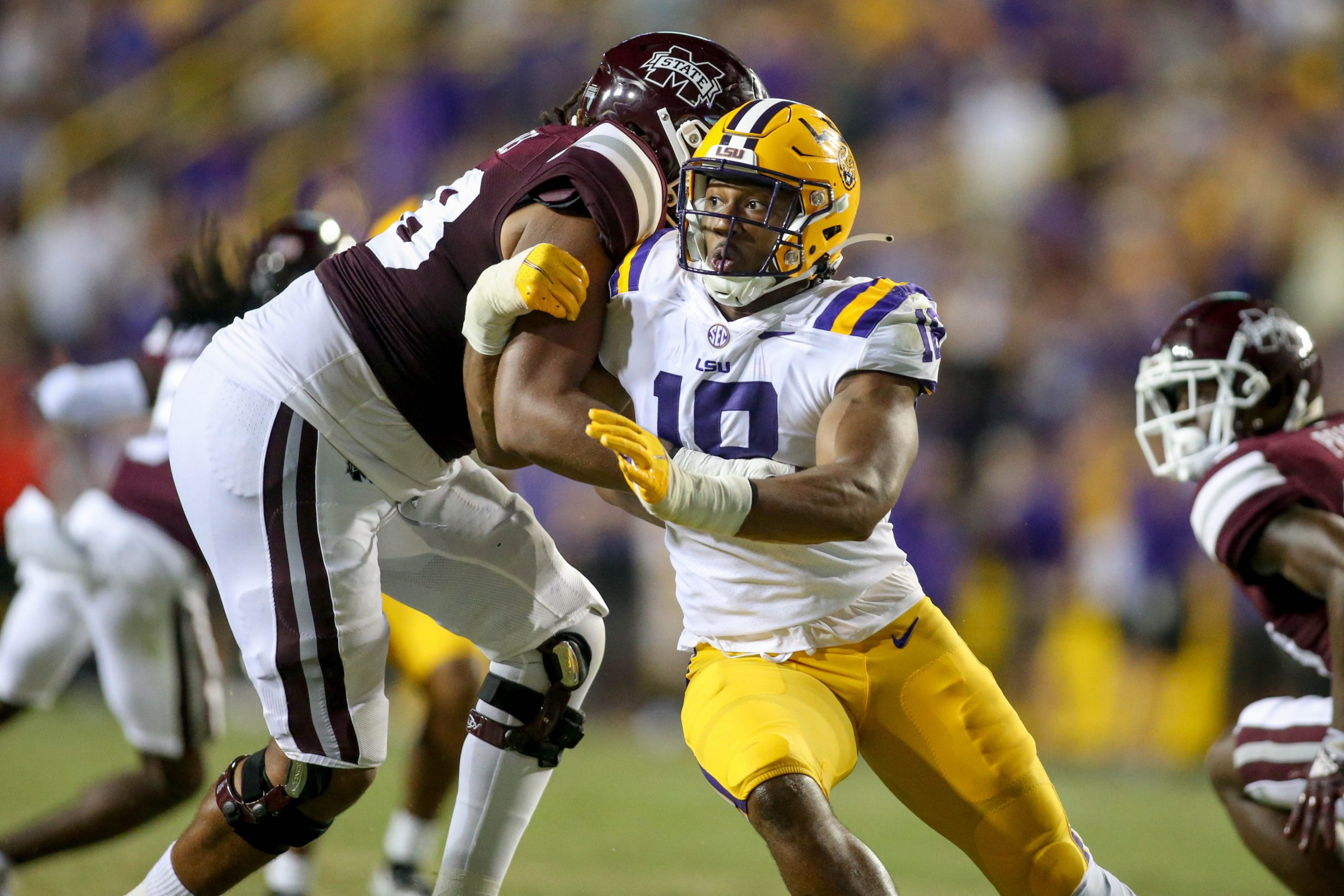 LSU apparently losing one of its top defensive players to the 2023 NFL Draft.
Junior edge rusher BJ Ojulari, a first-team All-SEC performer, confirmed earlier reports that he's entering the NFL Draft. On3Sports' Matt Zenith reported the news Friday.
It's not known whether Ojulari will still take part in the Tigers' bowl game against Purdue.
LSU begins practice for the Jan. 2 Citrus Bowl game Monday. Senior defensive back Jay Ward has indicated he's also entering the NFL Draft but plans to play in the bowl game.
Ojulari ranked fifth on the team this season with a career-best 58 tackles in 11 games. He also ranks first with Harold Perkins Jr. with 13 quarterback hurries to go along with 8 ½ tackles for loss and 5 ½ sacks.
Ojulari was twice named the SEC's Player of the Week against Mississippi State and Auburn.
The 6-foot-3, 250-pounder helped LSU limit six of its last 11 foes to 20 points or less. He registered a career-high 11 tackles in a 32-31 overtime win over Alabama.
Ojulari, who was awarded the team's No. 18 jersey this season, has 129 tackles in his career and 25 tackles for loss and 5 ½ sacks. He's the younger brother of New York Giants' linebacker Azeez Ojulari.