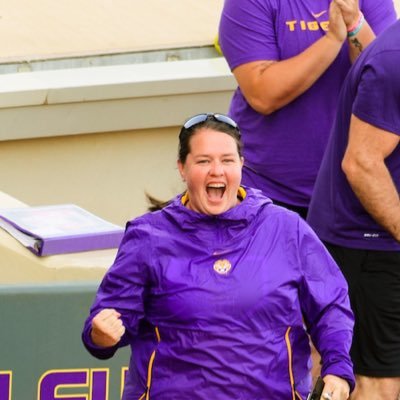 For the first time in her 16-year coaching career Lindsay Leftwich will be a head coach.
Leftwich, a long-time assistant to head coach Beth Torina, first at Florida International and most recently for 12 years at LSU, has agreed to become the new head coach at North Carolina State, Extra Innings Softball.com reported.
Leftwich, a native of Houston and Northwestern State graduate, is taking over a program that was 18-35 in 2023 and replaces Jennifer Patrick-Swift, who was fired at the beginning of March.
North Carolina State later confirmed the hiring of Leftwich.
"Coach Leftwich is ready to build a program of her own and I can't wait to watch her do that for the Wolfpack," NC State athletic director Boo Corrigan said in a news release. "She has been an integral part of very successful teams and that experience will serve her well as a head coach. She's also a great fit for our culture at NC State with her energy and enthusiasm."
LSU handed N.C. State two of its losses this season, 12-0, 7-0, during the Purple & Gold Challenge at Tiger Park.
Leftwich spent four years with Torina at FIU and made the transition with Torina to LSU where they've been together for the past 12 seasons along with hitting coach Howard Dobson.
Along with coaching first base, her responsibilities with the Tigers included working with the catchers, defense and offense. She was part of the staff that help guide LSU to four trips to the Women's College World Series (2012, '15, '16, '17) and seven NCAA Super Regionals. The Tigers (42-17) reached the 40-win mark for the eighth time during her tenure this season.