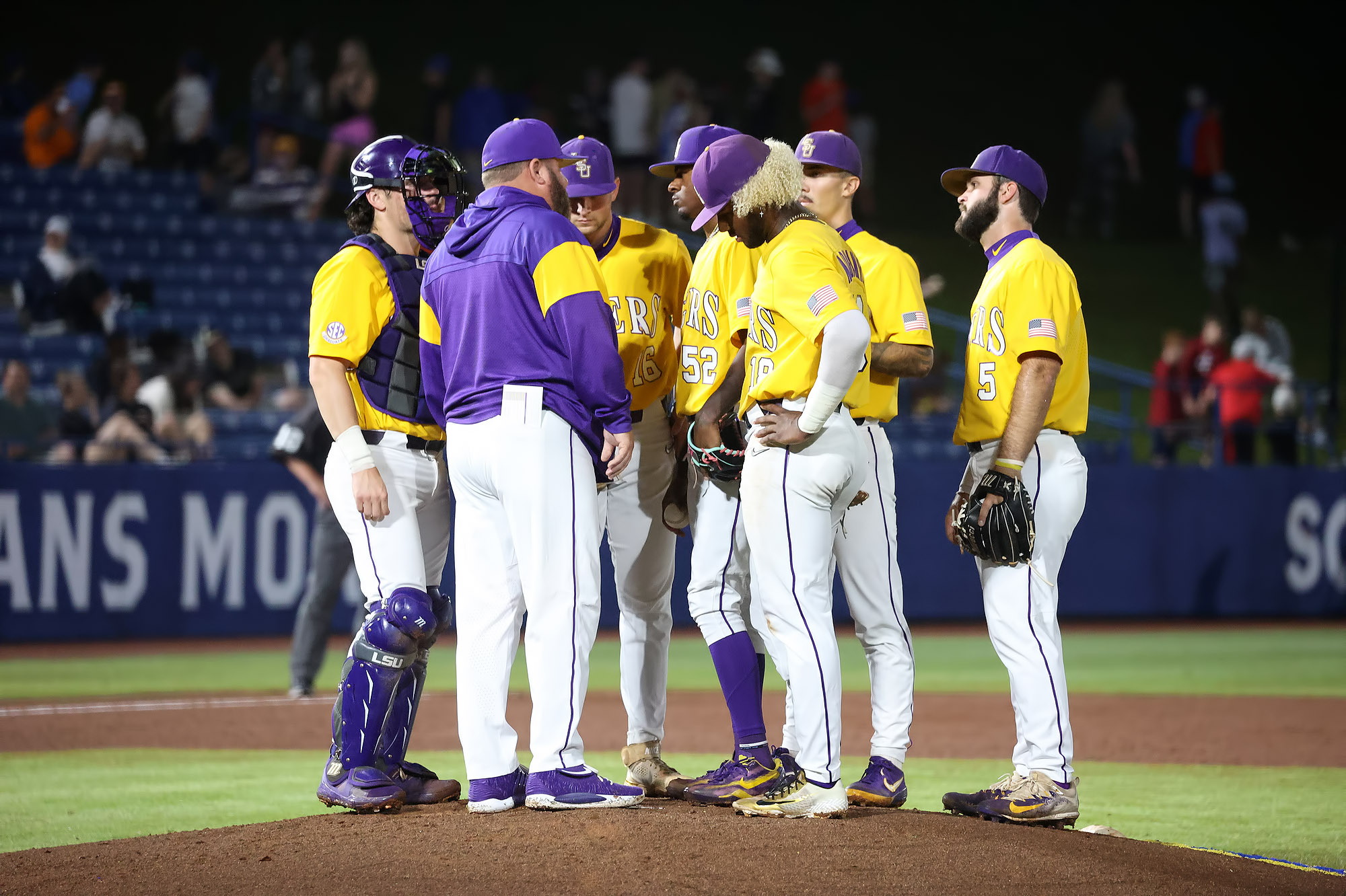 The offseason has proven to be a difficult one for first-year LSU head baseball coach Jay Johnson.
Since being eliminated June 6 by Southern Mississippi from the NCAA Regionals, Johnson has not only lost one of his top assistant coaches, he's now lost two.
The second departure came Friday when the University of Washington hired LSU pitching coach Jason Kelly, a former UW assistant coach, D1Baseball reported.
Kelly issued a statement through the University of Washington later in the day acknowledging the hire.
"My wife and I could not be more excited to be heading back to Seattle," Kelly said. "The University of Washington has always been a home to us."
Kansas hired recruiting coordinator/third base coach Dan Fitzgerald from LSU and Washington followed a similar template in filling its head coaching vacancy created June 6 by the retirement of Lindsay Meggs. Meggs coached 13 years at UW where he guided the Huskies to 317 of his 932 career wins, including a 30-26 mark in 2022, and three trips to the NCAA Tournament.
Kelly was part of Meggs' staff as pitching coach at UW when the Huskies last appeared in the NCAA Tournament in 2018. The Huskies advanced to their first College World Series that same season.
In his only season at LSU, Kelly led a pitching staff that finished the regular season ranked fourth in the SEC in earned run average (4.09) and the fourth-lowest opponent's batting average (.235). The Tigers were 40-22 overall and 17-13 in Southeastern Conference play where they finished fourth.
For Washington's magical '18 season, Kelly was selected D1Baseball's national assistant coach of the Year. He spent seven years at the school which prior to his arrival had made one trip to the NCAA postseason in 13 years.
Kelly also served as pitching coach for five years at Cal Poly and began his coaching career in the same capacity at Chico State.