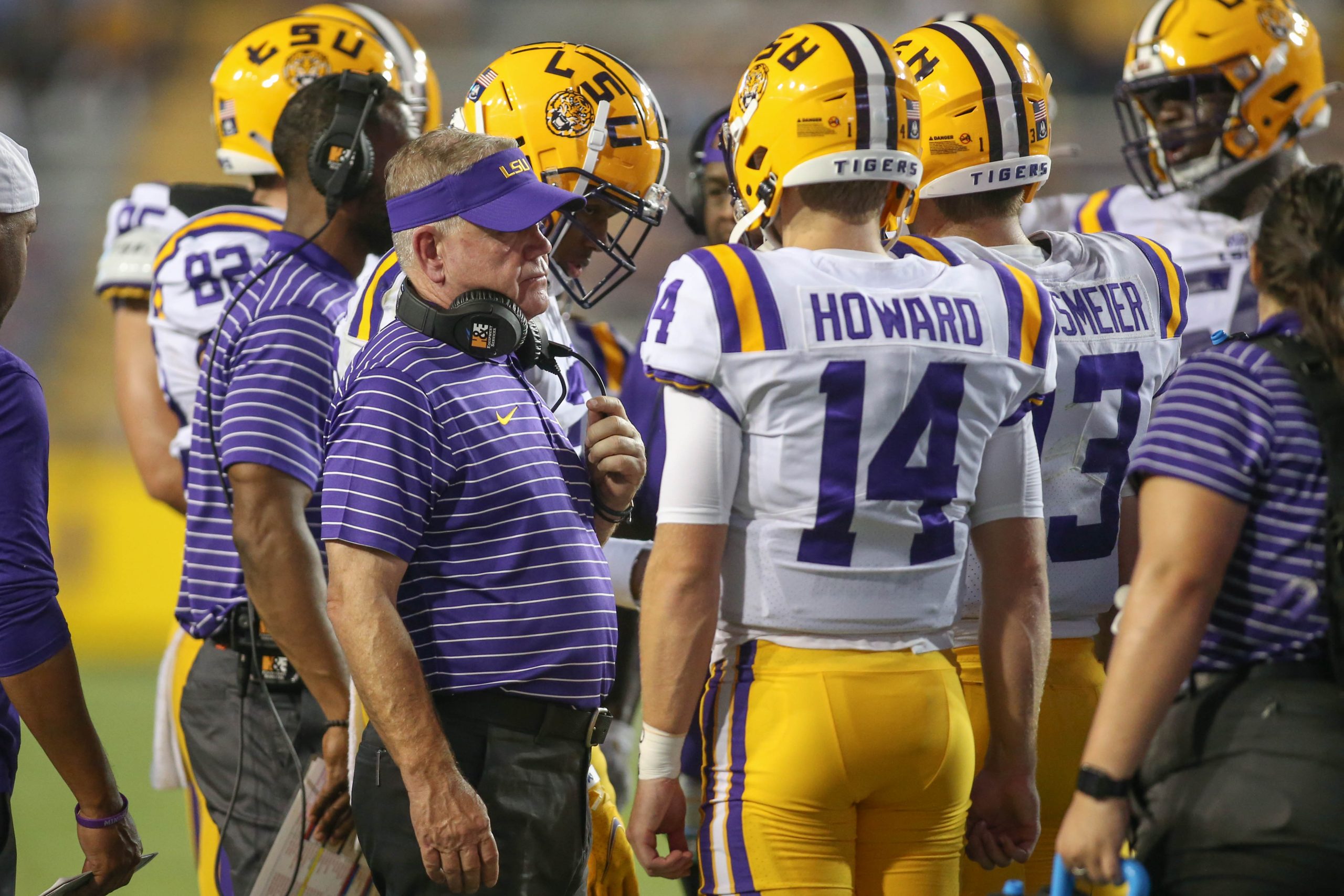 LSU coach Brian Kelly was prepared after his team's 63-7 Citrus Bowl win Jan. 2 over Purdue to have a three-man battle for the team's starting quarterback position in the spring.
That competition was reduced by one Wednesday when reports surfaced that true freshman Walker Howard of Lafayette's St. Thomas More High School, expected to be the team's quarterback of the future, had entered the NCAA's transfer portal.
LSU's returning its top two quarterbacks from the 2022 season, senior-to-be Jayden Daniels and redshirt sophomore Garrett Nussmeier, after the Tigers went 10-4 with a SEC Western Division crown and Citrus Bowl victory to their credit.
"I absolutely, 100% believe that all three quarterbacks are going to be with us," Kelly said after the bowl game. "All of them we've had conversations with and feel that's the direction we're going."
According to Garland Gillen of Fox 8 in New Orleans, the 6-foot-1, 195-pound Howard is expected to end up at TCU where sophomore wide receiver Jack Bech transferred from LSU. The two are best friends and graduates of St. Thomas More where they starred together on the Cougars' 2020 Division II state championship team.
LSU signed quarterback Rickie Collins of Woodlawn in Baton Rouge during the NCAA's early signing period in December.
"What we've committed to is an open mind and an open process where you can go in, and we're going to give you an opportunity to continue to grow," Kelly talked of LSU's plans for the quarterback position this spring. "That's going to allow both of our quarterbacks — and Walker — to continue to grow as quarterbacks at LSU."
Apparently, Howard had other ideas.
With Daniels emerging as the team's starting quarterback, and Nussmeier the team's backup, Howard spent the majority of his first season with the Tigers' scout squad. He played in the team's blowout wins over Southern and Purdue, completing a total of 2 of 4 passes for seven yards. He also rushed twice for six yards.
Howard, the son of former LSU quarterback Jamie Howard, was the nation's No. 1 quarterback, a five-star recruit and No. 27 overall player in the Class of 2022 per ESPN. He was the MaxPreps.com's Player of the Year in Louisiana in '21 when he passed for 3,430 yards and 42 touchdowns in STM's state title season.
He completed 155 of 259 passes for 2,394 yards with 25 TDs as a senior, leading the Cougars to the Division II state semifinals against E.D. White.