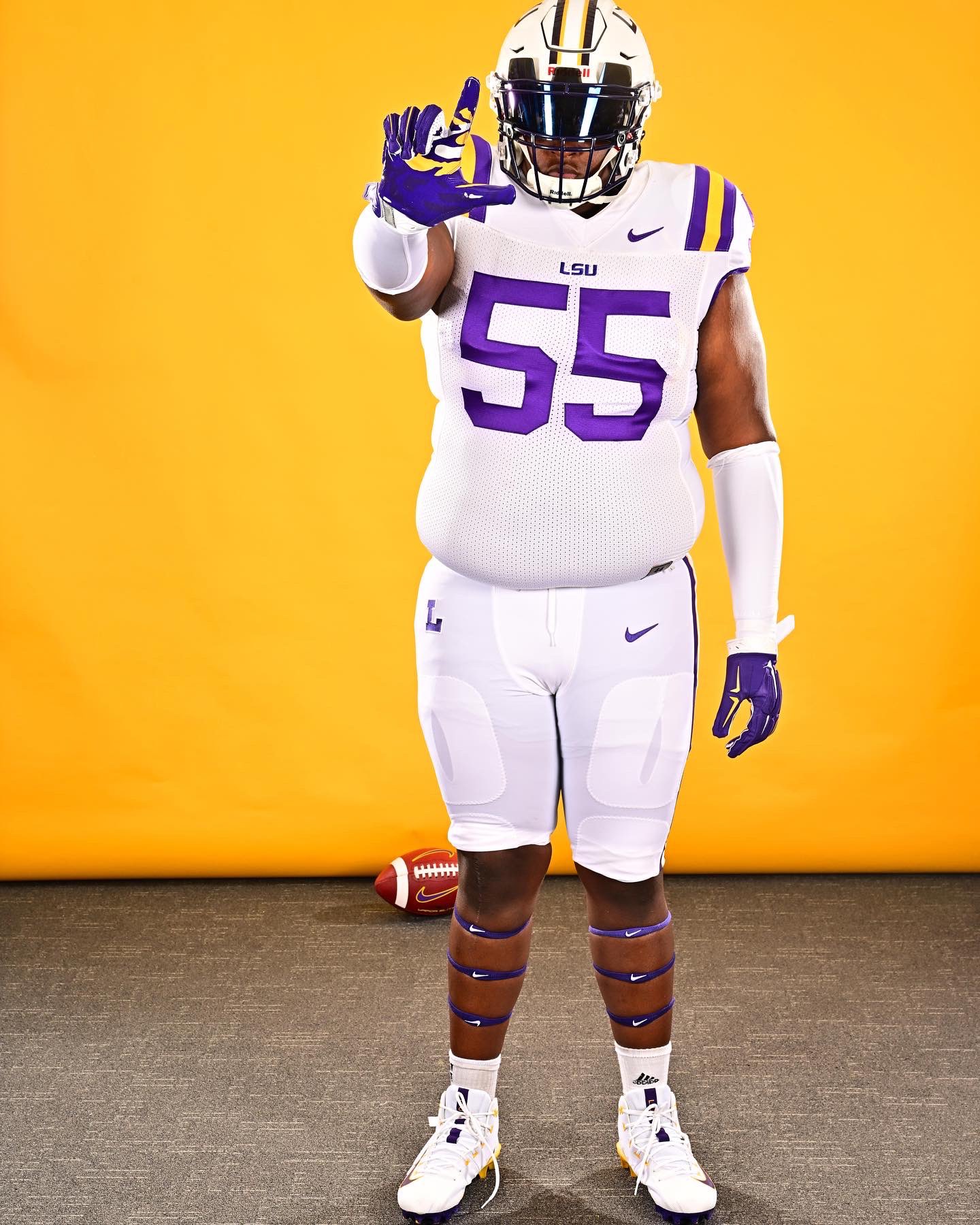 The good vibrations from LSU's 32-31 overtime win over Alabama on Saturday were also good for recruiting as well.
The Tigers continued to build on their nationally ranked Class of 2024 with a commitment Saturday from three-star offensive lineman Khayree Lee Jr. of John Ehret High in Marrero.
"It was an easy decision because that's my dream school," Lee told On3Sports. "That's where the crib is at."
The 6-foot-5, 330-pound Lee becomes the seventh member in the class and first offensive lineman. He received a scholarship offer from LSU two weeks ago at the Ole Miss game and selected the Tigers over subsequent offers from Texas, Michigan State, TCU, Florida State, Houston and Louisiana Tech among others.
Lee has already developed a good relationship with LSU head coach Brian Kelly and offensive line coach Brad Davis. He worked under both coaches during the Tigers summer camp in June.
"Coach Kelly and Coach Davis played a huge part in this," Lee said. "They believe in me; they love me, and they want me to become a Tiger. When they told me that, I knew I had to make this happen."
Lee, who lost 50 pounds this spring, doesn't have a national overall ranking yet but is listed by On3 as the nation's No. 73 offensive lineman and No. 29 in Louisiana.
"That's where I wanted to be at and it's close to home," Lee said. "I'm working to get a starting spot early and start as a true freshman."