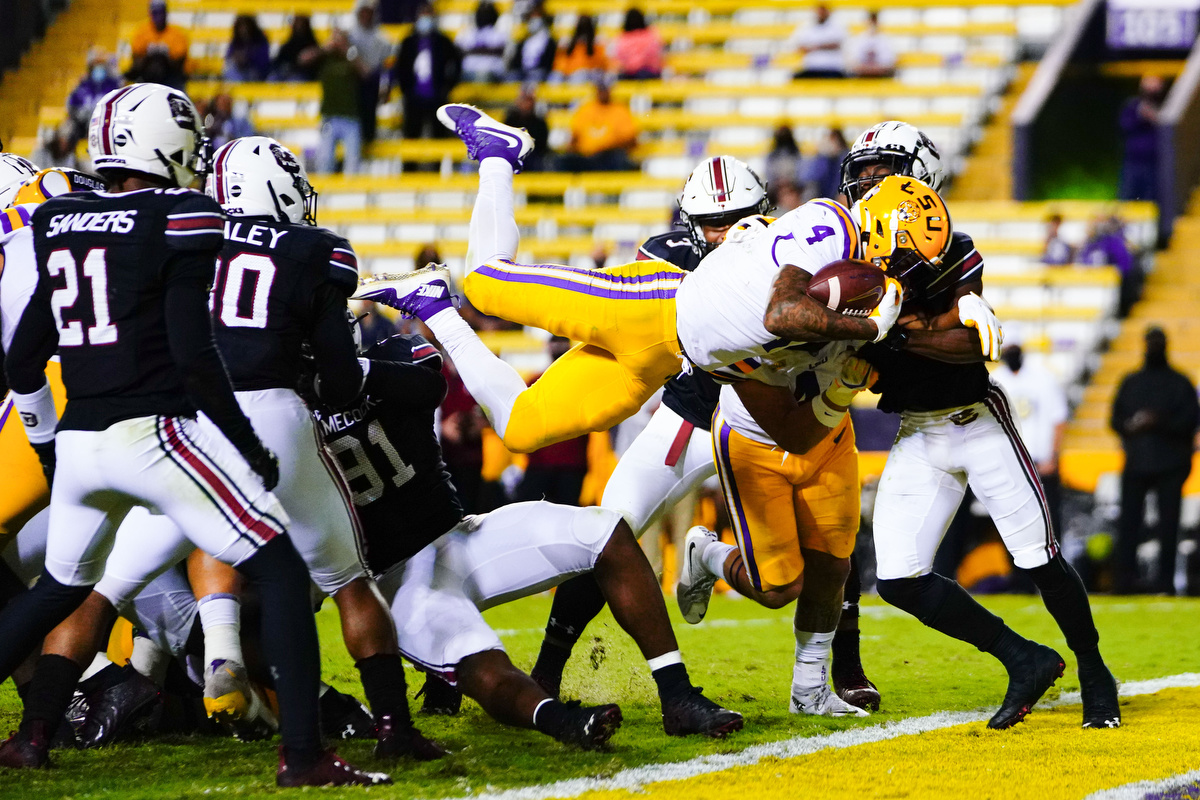 LSU junior running back John Emery Jr., currently academically ineligible for the rest of the 2021 football season, has an attorney filing a request for "reconsideration based upon 'new information'" in hopes of having Emery reinstated before the first SEC game Sept. 25 at Mississippi State.
The Advocate reported Emery and his family hired Alabama-based attorney Don Jackson, who successfully represented former LSU cornerback Kristian Fulton in Fulton's NCAA case of tampering with a drug test. Fulton, who now starts for the NFL's Tennessee Titans was reinstated in 2018, a year before the end of his scheduled two-year suspension.
"We're optimistic that when information is provided, we'll be able to get this decision reopened and hopefully have him on the field within the next two weeks," Jackson told Advocate reporter Wilson Alexander.
Jackson said Emery has had extenuating circumstances over the past 18 months causing his academics to suffer. He lost his grandmother to cancer, his stepfather had a prolonged COVID-9 battle that put him in the hospital on a ventilator, his mother tested positive for the virus and LSU classes moved online because of the pandemic.
Emery tried to regain sufficient academic standing this summer and was an honor student. LSU attempted to get Emery a waiver because of his family's hardships. The NCAA denied the request.
Emery's family was informed of the NCAA decision last Friday, Jackson said.
"There are mitigating factors here that would contextualize his inability to satisfy those standards," Jackson said. "And as a result of that, he should be afforded the opportunity to play this season. You can't punish someone. It's grossly unfair to punish a student athlete that's undergone the difficulties that he's undergone over the past 18 months."