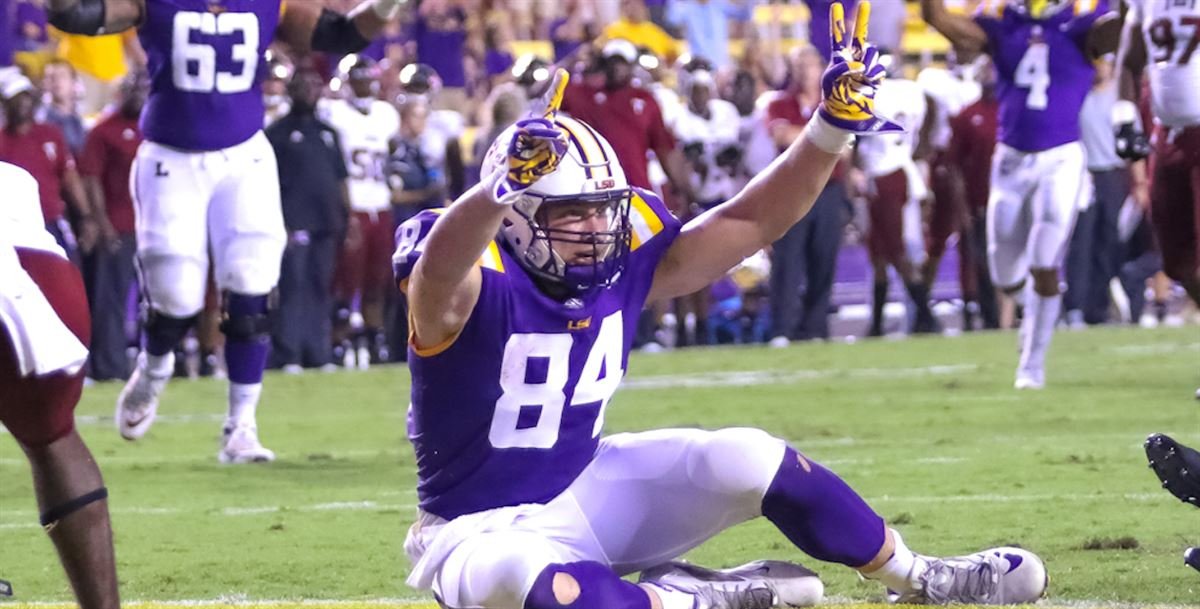 Former LSU tight end Foster Moreau signed a four-year, $3,008,384 deal with the Oakland Raiders, making him the first Tiger drafted to ink an official deal.
Moreau signed the deal with the Raiders on Thursday, according to SiriusXM's Adam Kaplan.
The contract details come from a report by OverTheCap, which also shows that none of the contract is guaranteed.
Moreau begins rookie minicamp on Friday.
He caught 22 catches for 272 yards and a pair of touchdowns during his senior season at LSU, and after stellar performances at the senior bowl and the NFL Draft Combine, quickly climbed up draft boards throughout the offseason.
He got drafted in the fourth round by the Raiders with the 137th overall pick in the 2019 NFL Draft.