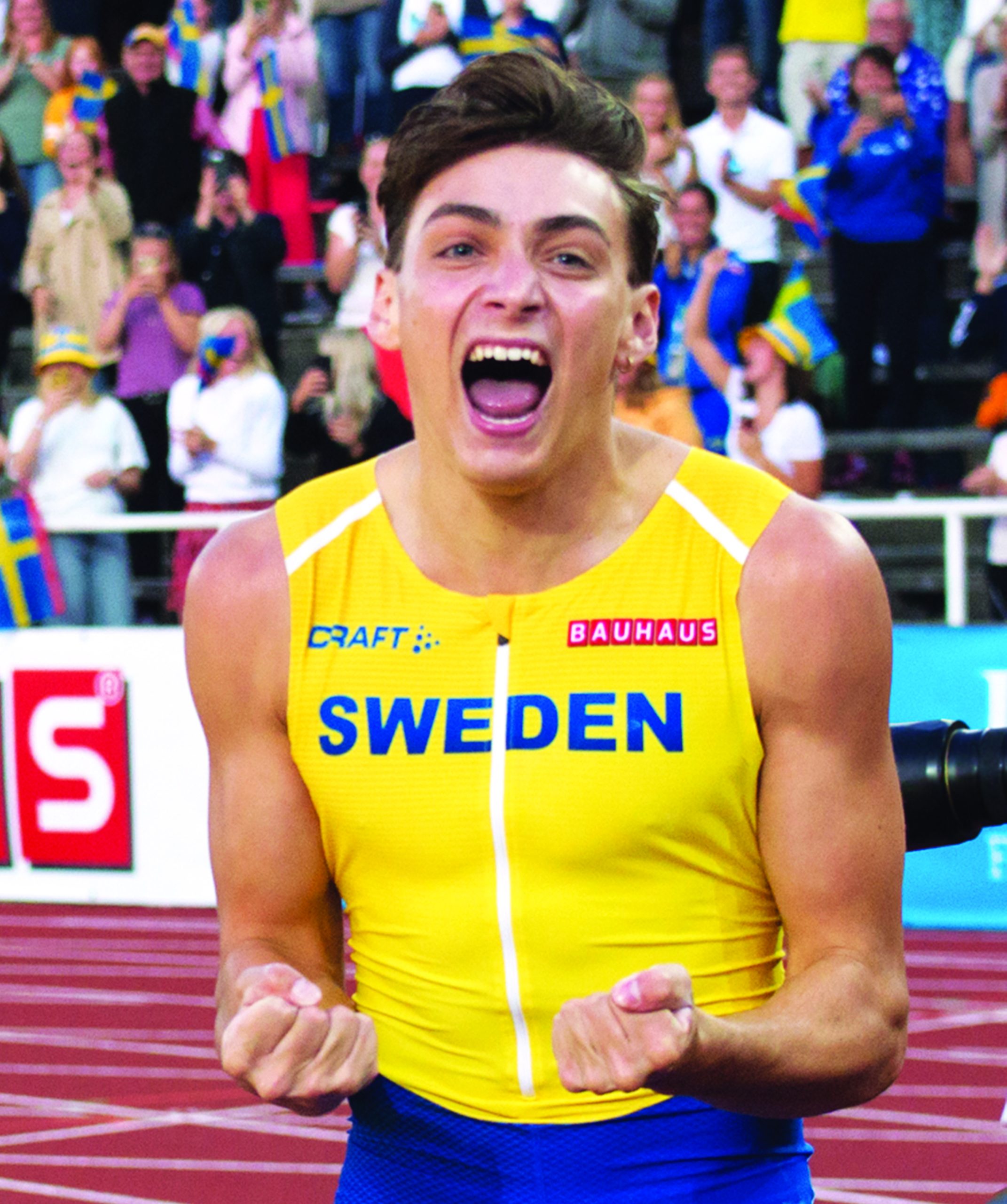 BUDAPEST, Hungary – LSU's track and field will have a total of nine participants in the World Athletics Championships competing for their respective countries starting this Saturday, August 19.
The event will have more than 2,100 athletes from 202 teams competing from Aug. 19-27.
Former pole vault All-American Mondo Duplantis is among the world record-holders returning to defend his title.
The four stars from LSU's 2023 team are included in the event with Favour Ofili, Ella Onojuvwevwo, Shakeem McKay, and Claudio Romero taking part.
Ofili will represent her native Nigeria in the 200 meter and 400 relay. She holds a personal-best time of 21.96 seconds in the 200 and recorded a time of 22.58 in an injury-riddled '23 season. Ofili will be a major boost for Nigeria's relay squad, having won SEC Championship title this year despite the LSU relay team being without two runners a majority of the outdoor season.
Onojuvwevwo is also representing Nigeria in her first major world championship. She will run the 4×400 relay team. Onojuvwevwo previously won World U20 gold twice for Nigeria in 2021. This season she's clocked a personal-best time of 51.85 seconds in the 400 meter and recorded a 4×400 best of 3:27.60 in July with her Nigerian teammates.
Shakeen McKay is representing Trinidad & Tobago and will take part in the men's 4×400 relay. He set a PR in the 400 (46.40) and last season helped his country earn a fifth-place finish in the 4×400 (3:00.03).
Claudio Romero will compete for Chile for the second time in his young career, finishing 20th last year (61.69 in discus).
The five Tiger alumni representing at the World Championships are Duplantis, Natoya Goule, JuVaughn Harrison, Vernon Norwood, and Sha'Carri Richardson.
The No. 1 ranked athlete in the world Duplantis, a native of Lafayette, will represent Sweden in his third World Athletics Championship. He is the reigning World Champion, reigning Olympic Champion, and the world-record holder.
Goule will represent Jamaica in the women's 800 meter and 4×400. The Jamaican 800-meter record holder has finished in the top eight at three different World Championships and Olympics.
Harrison is the No. 1 ranked high jumper in the world and the 24-year-old USA champion has gone undefeated this season in that event. Norwood, a native of Morgan City, hopes to medal in the 400 and will be making his third attempt at a major world title.
Richardson will represent the U.S, in the 100 and 200 and will also be a part of the teams' 400 relay team. The Dallas native has a PR of 10.71 in the 100 and 21.94 in the 200.
The World Championships will be available for viewing on NBC, NBC Sports, CNBC, USA Network, and Peacock.
A full schedule of the Tigers' events is below, listed in Central time.
Saturday, August 19
4:05 a.m. | Natoya Goule (JAM) and Ella Onojuvwevwo (NGR) – Mixed 4×400-Meter Relay Heats
12:10 p.m. | Claudio Romero (CHI) – Men's Discus Throw Group A Qualification
– Or –
1:40 p.m. | Claudio Romero (CHI) – Men's Discus Throw Group B Qualification
2:47 p.m. | Natoya Goule (JAM) and Ella Onojuvwevwo (NGR) – Mixed 4×400-Meter Relay Final
Sunday, August 20
3:25 a.m. | Vernon Norwood (USA) – Men's 400-Meter Heats
3:35 a.m. | JuVaughn Harrison (USA) – Men's High Jump Qualification
5:10 a.m. | Sha'Carri Richardson (USA) – Women's 100-Meter Heats
Monday, August 21
1:30 p.m. | Claudio Romero (CHI) – Men's Discus Throw Final
1:35 p.m. | Sha'Carri Richardson (USA) – Women's 100-Meter Semi-Final
2:50 p.m. | Sha'Carri Richardson (USA) – Women's 100-Meter Final
Tuesday, August 22
12:55 p.m. | JuVaughn Harrison (USA) – Men's High Jump Final
2:00 p.m. | Vernon Norwood (USA) – Men's 400-Meter Semi-Final
Wednesday, August 23
3:05 a.m. | Natoya Goule (JAM) – Women's 800-Meter Heats
3:15 a.m. | Mondo Duplantis (SWE) – Men's Pole Vault Qualification
5:05 a.m. | Favour Ofili (NGR) and Sha'Carri Richardson (USA) – Women's 200-Meter Heats
Thursday, August 24
12:45 p.m. | Favour Ofili (NGR) and Sha'Carri Richardson (USA) – Women's 200-Meter Semi-Final
2:35 p.m. | Vernon Norwood (USA) – Men's 400-Meter Final
Friday, August 25
1:00 p.m. | Favour Ofili (NGR) and Sha'Carri Richardson (USA) – Women's 4×100-Meter Relay Heats
1:25 p.m. | Natoya Goule (JAM) – Women's 800-Meter Semi-Final
2:40 p.m. | Favour Ofili (NGR) and Sha'Carri Richardson (USA) – Women's 200-Meter Final
Saturday, August 26
12:25 p.m. | Mondo Duplantis (SWE) – Men's Pole Vault Final
12:30 p.m. | Shakeem McKay (TTO) and Vernon Norwood (USA) – Men's 4×400-Meter Relay Heats
12:55 p.m. | Ella Onojuvwevwo (NGR) – Women's 4×400-Meter Relay Heats
2:50 p.m. | Favour Ofili (NGR) and Sha'Carri Richardson (USA) – Women's 4×100-Meter Relay Final
Sunday, August 27
1:45 p.m. | Natoya Goule (JAM) – Women's 800-Meter Final
2:37 p.m. | Shakeem McKay (TTO) and Vernon Norwood (USA) – Men's 4×400-Meter Relay Final
2:47 p.m. | Ella Onojuvwevwo (NGR) – Women's 4×400-Meter Relay Final