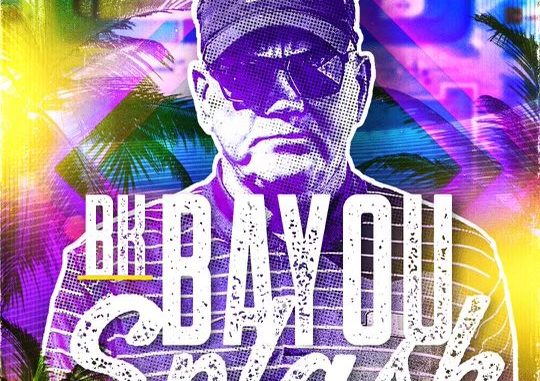 With 50-plus commitments and targets expected for this weekend's LSU's 'Bayou Splash' recruiting event starting Friday, expect coach Brian Kelly to further enhance his current recruiting class with an eye toward the future.
Kelly, who is hosting the two-day event at his home before the start of the NCAA's dead period on Sunday, will reportedly have 17 of his 20 committed players in the Class of 2024 led by quarterback Colin Hurley of Jacksonville, Florida and 12 prospects already on board from the state of Louisiana.
The Tigers, though, will look to add to their commitment total in the Class of '24 by hosting several key prospects that would enhance the team's national ranking, ranging from No. 7 by Rivals.com to No. 11 by 247Sports and No. 12 from On3Sports.
That group's headlined by the state's No. 1 prospect in 247's five-star defensive tackle Dominick McKinley of Acadiana who has already made official visits to Oklahoma, Texas, Texas A&M and Ohio State. The nation's top-rated edge rusher, Colin Simmons of Duncanville, Texas, is another five-star prospect scheduled to appear along with his teammate – four-star running back Caden Durham. The two-sport standout, he's also a track star, is the nation's No. 10 running back per On3.
Another of the state's top prospects, four-star safety Wardell Mack of John Ehret, is expected to visit with defensive line teammate Khayree Lee, already a commitment to the Tigers.
The battle for Simmons is reportedly down to LSU, Texas and Texas A&M.
"Coach Cain was the guy," Simmons told On3 of former LSU defensive line coach Jamar Cain who left to coach the defensive line with the Denver Broncos. "He had a great understanding of me. We see eye-to-eye and the love was there. But it wasn't just with him, it was the whole coaching staff. They feel good out there. I like the atmosphere, the fans, the diversity, it's a great atmosphere honestly."
Durham is reportedly leaning toward Oklahoma where his mother ran track. He rushed for 1,960 yards and a staggering 36 touchdowns in 2022 with nine catches for 93 yards and another TD.
"Coach Frank, that's my guy," Durham told On3 of LSU running backs coach Frank Wilson. "He built the most trust in me. I can call him up for anything, and he's got me. He can walk me through anything. LSU, it's LSU. (Can't) nothing go wrong, going to LSU. The proof is in the pudding. You see it. If you go to LSU, you have a high chance to go to the NFL. If you want to go to the NFL, why not go to LSU?"
LSU, which has two commitments in the Class of 2025, will host approximately 17 rising juniors with two of Louisiana's top two ranked players expected to visit – four-star running back Harlem Berry of St. Martin's Episcopal in Metairie and four-star cornerback Jaboree Antoine of New Iberia's Westgate High. The Tigers are also bringing in four-star wide receiver Russell Babineaux of Acadiana.
LSU's also scheduled to host the nation's top-rated player and No. 1 quarterback, Bryce Underwood of Belleville, Michigan, along with approximately eight players from the '26 class – including in-state offensive lineman Lamar Brown of University High and Jalan Chapman of Warren Easton.