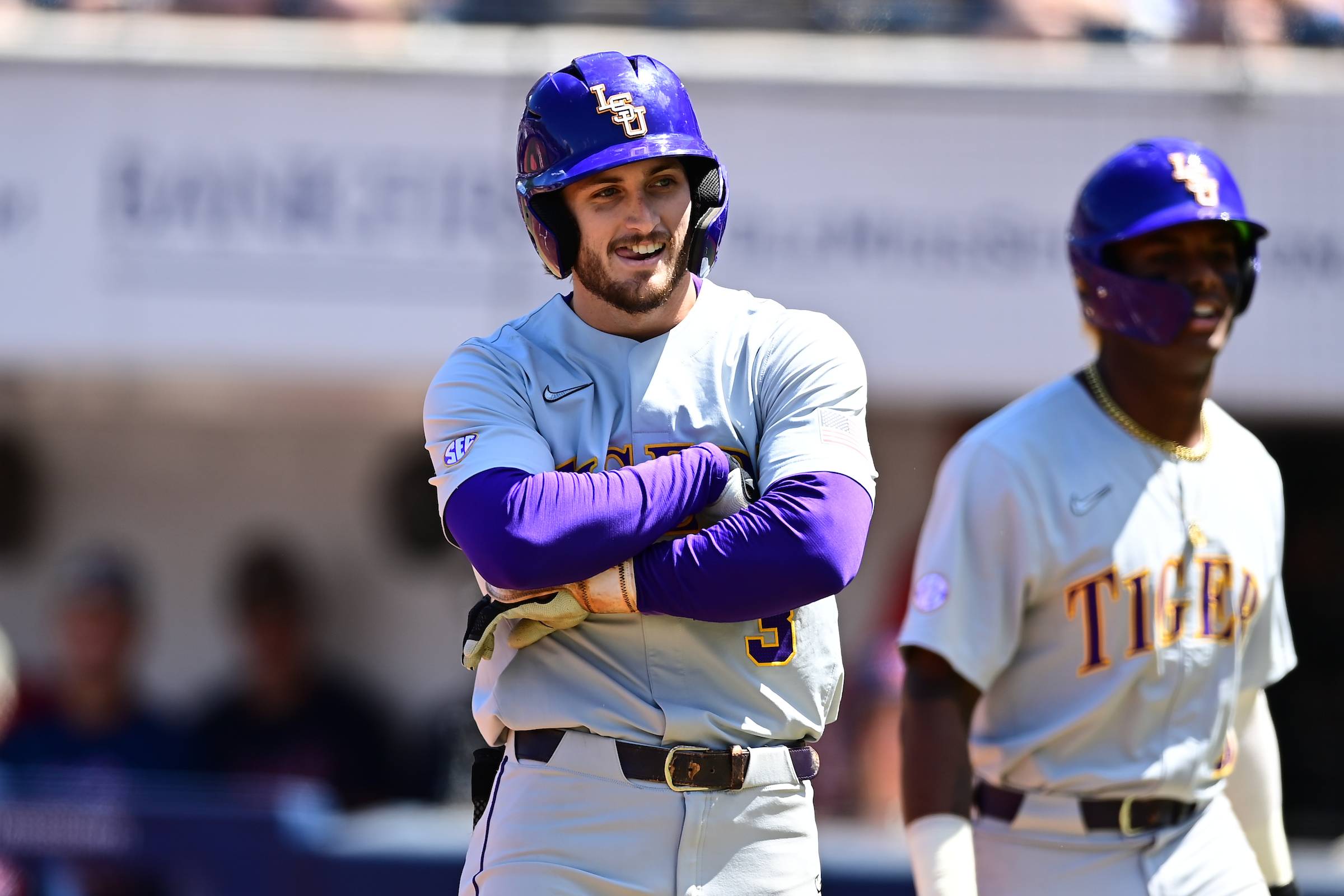 BIRMINGHAM, Ala. – LSU's Dylan Crews and Florida's Trinity Thomas have been named the 2022-2023 Roy F. Kramer SEC Male and Female Athletes of the Year by a vote of the league's athletics directors, Commissioner Greg Sankey announced Thursday.
"Trinity and Dylan represent what it means for a young person to fully participate and succeed as a student and as an athlete in the Southeastern Conference. Trinity and Dylan both achieved the highest levels of competitive excellence—represented by perfect scores, national awards, and championships. We are proud and grateful for their outstanding representation of the SEC and of the accomplishments they have achieved as members of their university communities."
Crews helped LSU Tigers to the 2023 College World Series title.  A junior from Longwood, Fla., he was named the winner of the 2023 Golden Spikes Award, given annually to the top amateur baseball player in the U.S.
He was the SEC leader in batting average (.426), on-base percentage (.567), runs (100), hits (110), and walks (71). He also increased his reached base streak to 75 straight games, which includes all 71 games of the 2023 season and the final four games of the 2022 season.
Crews finished No. 1 in the nation in runs and in walks, No. 2 in on-base percentage and in hits, and No. 3 in batting average.
In addition to being honored as the SEC Player of the Year, Crews was named to the All-SEC First Team and earned a spot on the conference's All-Defensive Team thanks to his performance in center field.
Crews, a three-time SEC Player of the Week, was also named to the SEC Community Service Team for his work with Families Helping Families of Greater Baton Rouge, a non-profit resource center organized and directed by family members of individuals with disabilities.
He has been voted a consensus 2023 First-Team All-American and is projected to be selected first or second in the Major League Baseball draft on Sunday.
Past LSU recipients of the SEC Athlete of the Year Award include: 2020 – Joe Burrow (football); 2010 – Susan Jackson (gymnastics); 2006 – Xavier Carter (men's track & field); 2006 – Seimone Augustus (women's basketball); 2002 – Walter Davis (men's track & field); 1992 – Shaquille O'Neal (men's basketball); 1991 – Shaquille O'Neal (men's basketball).