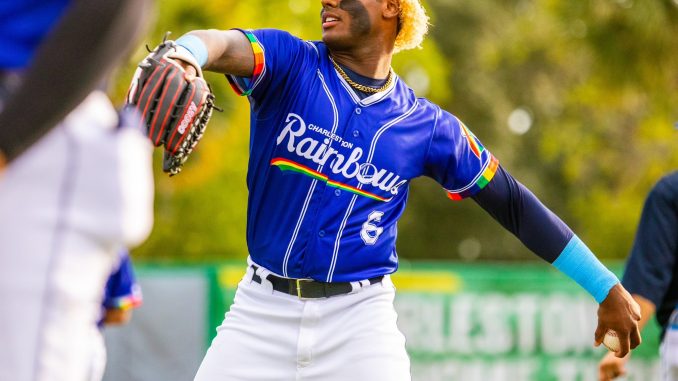 For former LSU standout Tre Morgan, the transition from college to professional baseball has been a seamless one.
Since helping the Tigers to the 2023 national championship in June, the New Orleans native and third round selection of the Tampa Bay Rays has batted .345 overall with four RBIs, three runs scored and only one strikeout in 34 plate appearances.
Morgan, a defensive whiz at first base and constant in LSU's batting lineup with a .346 average, 15 doubles, nine homers and 53 RBIs, has split time between first and left field in his two assignments with Tampa Bay's Rookie League team and Single-A stop in Charleston, South Carolina.

Morgan reached base safely in his first three plate appearances in rookie ball – batting .417 with a double, home run and four RBIs – before advancing to Charleston of the Carolina League's South Division.
In five games, he's batted .294 with five hits and walked five times for the RiverDogs (29-16) who lead their division by four games with 15 games remaining.