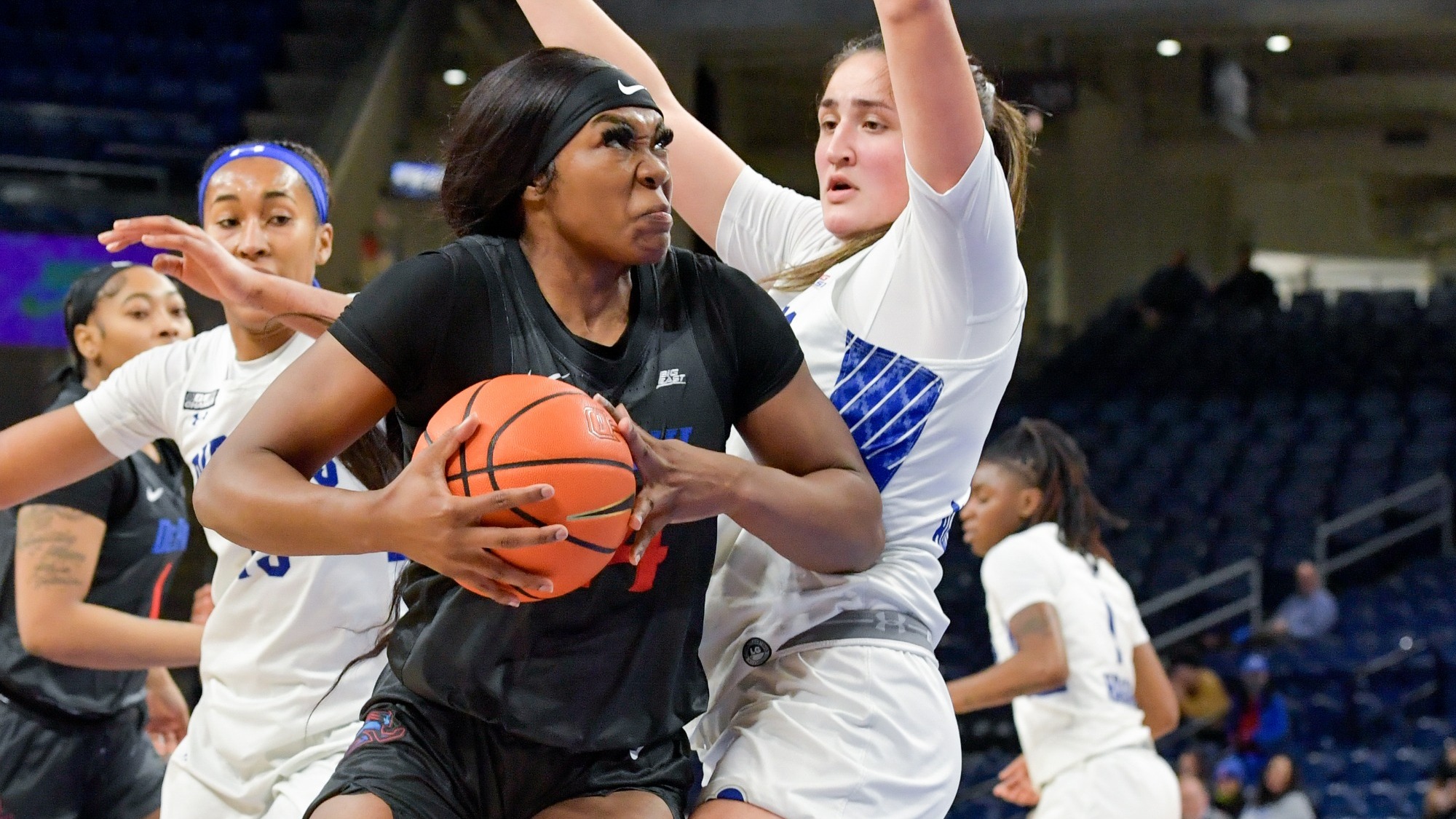 LSU coach Kim Mulkey made quite a splash in the NCAA transfer portal a year ago and is hoping to do the same once again.
The Tigers, who signed four players that started at some point during the national championship season, has already hosted the nation's top-rated player in this year's portal in Louisville guard Hailey Van Lith. They're also a finalist for the No. 2 player after Friday's announcement that DePaul forward Aneesah Morrow announced the Tigers as one of their three finalists on social media. The 6-foot-1 forward's also considering South Carolina and USC.
Morrow, who has two years of eligibility remaining, hasn't pinpointed a date for selecting a new school. She entered the transfer portal April 5, just over a month after the Blue Demons completed a 16-17 season.
The native of Chicago and product of Simeon Career Academy was a second team selection on The Associated Press All-America team in 2022-23. She was one of two players, the other being LSU's Angel Reese, to rank in the top 10 nationally in scoring (25.7) and rebounding (12.2).
Morrow's a two-time All-Big East Conference first team selection and was selected by two different organizations as the nation's top freshman last season.
Morrow, who told ESPN she's been contacted by 33 schools, reached 1,000 career points in 43 games at DePaul with a school single-season record of 848 points last season.
She's recorded 53 double-doubles in 66 career games and was the nation's leading rebounder as a freshman with 13.8 rebounds as a freshman. She had 27 double-doubles that season and averaged 21.9 points with 89 steals.
Morrow scored 30-plus points this past season, including a career-high 45 against Northwestern (Ill.) on Dec. 2. She also pulled down double-digit rebounds 25 times with a high of 22 against Providence on Feb. 18.