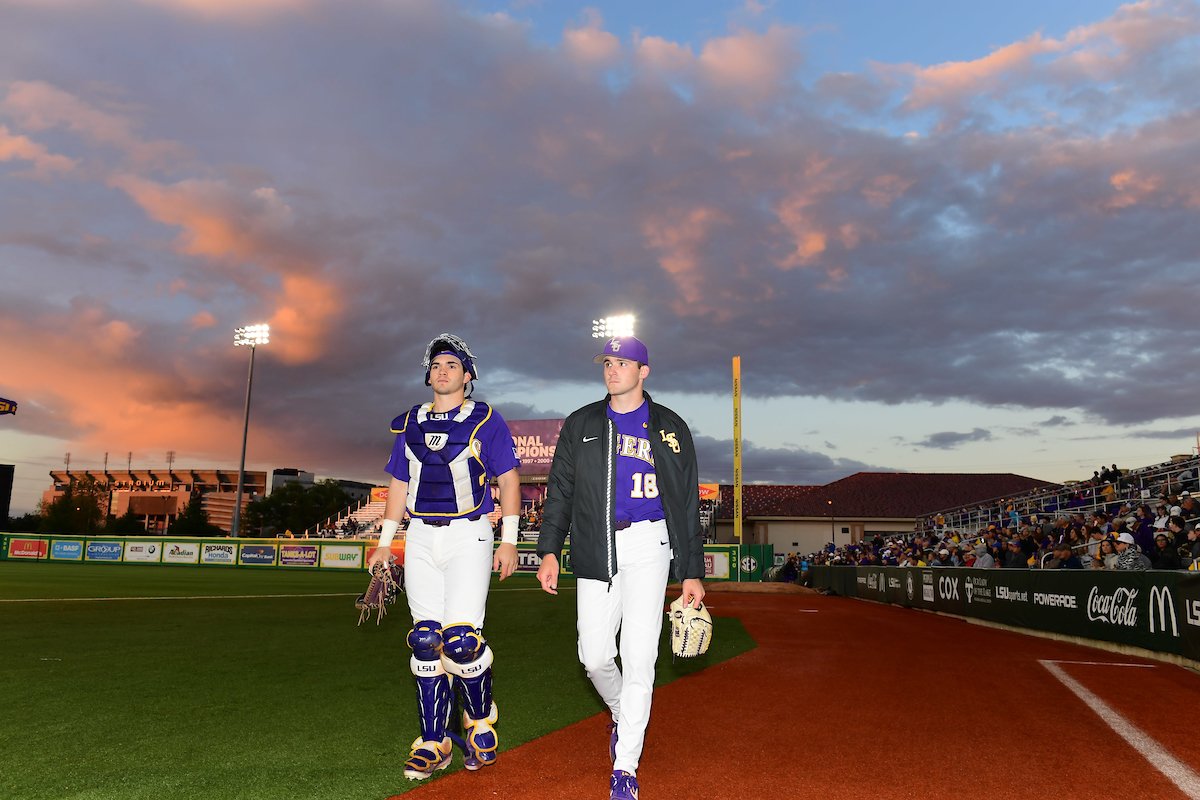 Paul Mainieri made the decision in mid April to promote Cole Henry to the ace of his staff.
Elbow soreness averted that plan and left LSU in a mad scramble for the month to follow, but at long last, Henry is right where Mainieri always wanted him to be: pitching game one of a three-game series.
Henry ( 4-2, 3.51 ERA) will get the ball on Saturday night as LSU opens the Baton Rouge Super Regional against Florida State. The Seminoles will counter with left-hander Drew Parrish (8-5, 5.07 ERA)
Mainieri said earlier this week that Henry is now on a full complement of pitches that would be afforded to any other starter. He threw 85 over five shutout innings against Southern Miss in his last start.
LSU will start Landon Marceaux (5-2, 4.64 ERA) in game two on Sunday afternoon with Eric Walker (5-4, 5.47 ERA) set to go Monday night, if necessary.
Florida State is pitching its most effective starter — this season at least — on Sunday in CJ Van Eyk (10-3, 3.71 ERA) with Conor Grady (9-5, 3.64 ERA) in line to start on Monday night, if necessary.