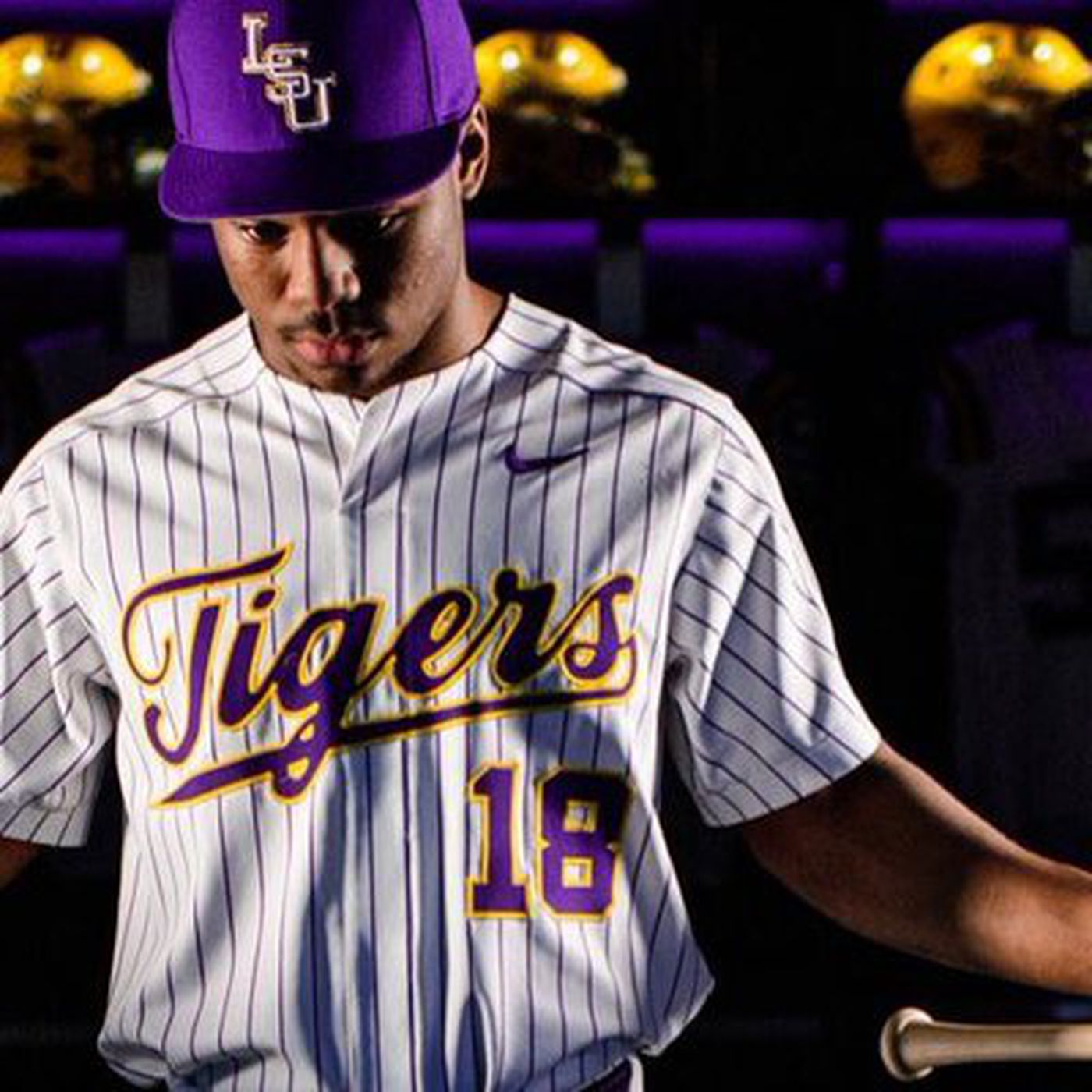 Two-sport freshman Maurice Hampton is a candidate to earn a starting safety spot, according to LSU coach Ed Orgeron, and a broken bone in his hand isn't going to change that.
Hampton reported to his first Fall Camp sporting a cast on his right hand, and Orgeron confirmed Thursday that the rookie defensive back broke a bone during his senior year of high school.
That injury may limit Hampton a bit, Orgeron said, but he's expected to be on the field when LSU practices for the first time on Friday.

"He has a broken bone in his hand that we have to fix," Orgeron said. "You'll see him in a cast, so when we're practicing he'll be limited a little bit. But we expect a lot of him."
Hampton was a star cornerback and center fielder during his decorated prep career. He turned down $1.85 million from at least one organization during the MLB Draft to enroll at LSU as a two-sport athlete. The plan is for him to spend the fall completely focused on football.
Orgeron listed Hampton along with junior Todd Harris and converted-receiver Keenan Jones as potential safeties while speaking to the Baton Rouge Rotary Club on Wednesday. He could also see time as a nickel corner.
"He's a good tackler and a good athlete, obviously," Orgeron said Thursday. "When we watched him at (Memphis University School), he was the best player on the team by far. He played offense. He played defense. He can do a lot of things."
PUNTER SITUATION
LSU had success in the punting game last season by using a one-two punch of Zach Von Rosenberg and Josh Growden. Von Rosenberg provided a powerful leg while Growden served as an accurate punter on short kicks.
That won't be the case this season as Growden entered the NCAA Transfer Portal on Wednesday, but Orgeron said LSU has another punter in the mix to compete with Von Rosenberg.
Avery Atkins, who served as LSU's kickoff specialist, is working on punts as well as kicks, Orgeron said. The sophomore has a powerful leg that produced 71 touchbacks in 79 kickoffs as a freshman.
"Avery is a good punter, and he's going to give Zach a run for his money," Orgeron said. "There's going to be a big competition there."
ED INGRAM UPDATE
LSU still holds out hope that suspended guard Ed Ingram can rejoin the team at some point this season, Orgeron said, but the Tigers will begin camp without him for the second straight year.
Ingram started for LSU at right guard as a true freshman during the 2017 season. He's been suspended since last summer pending a criminal case in Texas, and that isn't likely to change before a court date this September.
"My hope or realistic expectations? My hope is that he'd be here today," Orgeron said. "I think that maybe, maybe if things go right we may get him at some point in the season. I don't know exactly when. Hopefully we get him at some part of the season."
The coach continued: "With the charges he has, the school has to clear him unless something would happen before (the court date)."
MISSING SIGNEE
Every LSU player reported for Fall Camp except freshman linebacker Donte Starks, Orgeron confirmed.
Starks, who went to John Ehret, is still working toward becoming eligible to play this season from an academic standpoint. He was considered a four-star prospect by all of the major recruiting sites.
"We're still working on Donte being eligible for this year," Orgeron said. "There's some things were trying to get done. It's going to be tight, but we'll see if we can get it done."
As of this summer, Starks and outside linebacker Soni Fonua were the two signees still waiting on academic clearance. Fonua reported to camp on time and is eligible, Orgeron said.
POSITION BATTLES TO WATCH
Orgeron listed a number of position battles he's keeping an eye on heading into Fall Camp. Here's the positions to watch and some names of contenders, according to the coach:
– Nose tackle (Tyler Shelvin and Apu Ika)
– 4-3 defensive tackles (Rashard Lawrence, Breiden Fehoko and Glen Logan)
– Green team (Four best rushers)
– Tailback
– Left guard (Wide open)