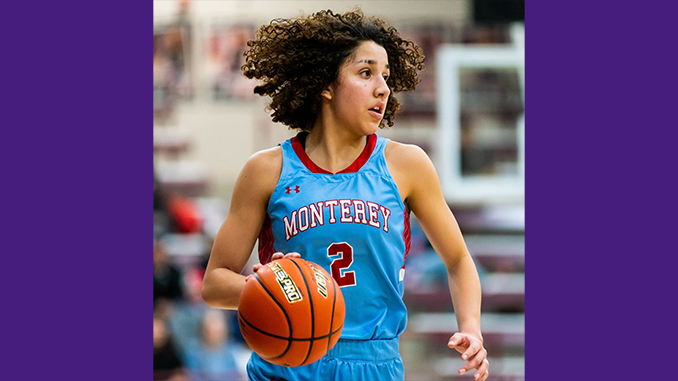 The nation's No. 1 recruit in the Class of 2025 recently named LSU one of her top 10 schools.
Now five-star point guard Aaliyah Chavez of Monterey High in Lubbock, Texas will pay the Tigers of third-year coach Kim Mulkey an unofficial visit this weekend.
The 5-foot-9 Chavez is ESPN's No. 1 ranked recruit after leading Monterey to a 32-4 record and Class 5A state runners-up last season to Lubbock-Cooper. She was named to MaxPrep's Sophomore All-America team, averaging 30 points, 7.2 rebounds, 5.2 assists and 3.1 steals.
Chavez also shot 55% from the field and 47% from 3-point range. She averaged 27 points a game as a freshman.
She narrowed her list of schools to LSU, Arizona, Oklahoma, Ohio State, South Carolina, Tennessee, Texas, Texas Tech, UCLA and USC.
Mulkey has secured one commitment in the current Class of 2024 with guard Jada Richard of Lafayette Christian becoming the first member of the group. The four-star prospect in the state's No. 1 player and No. 95 nationally by ESPN.
LSU's also positioned in the thick of the race for the nation's top two prospects in 6-2 forwards Sarah Strong, the No. 1 player, and Joyce Edwards, the No. 2 player.
Both Strong and Edwards made their official visits to LSU last month and have received in-home visits from the Tigers.
Strong, of Grace Christian High in Fuquay-Varina, North Carolina, has made an official visit to Oregon with scheduled trips to Louisville and UConn.
Edwards, of Camden High in Camden, S.C., has remaining official visits set for Stanford, South Carolina and possibly Texas A&M.