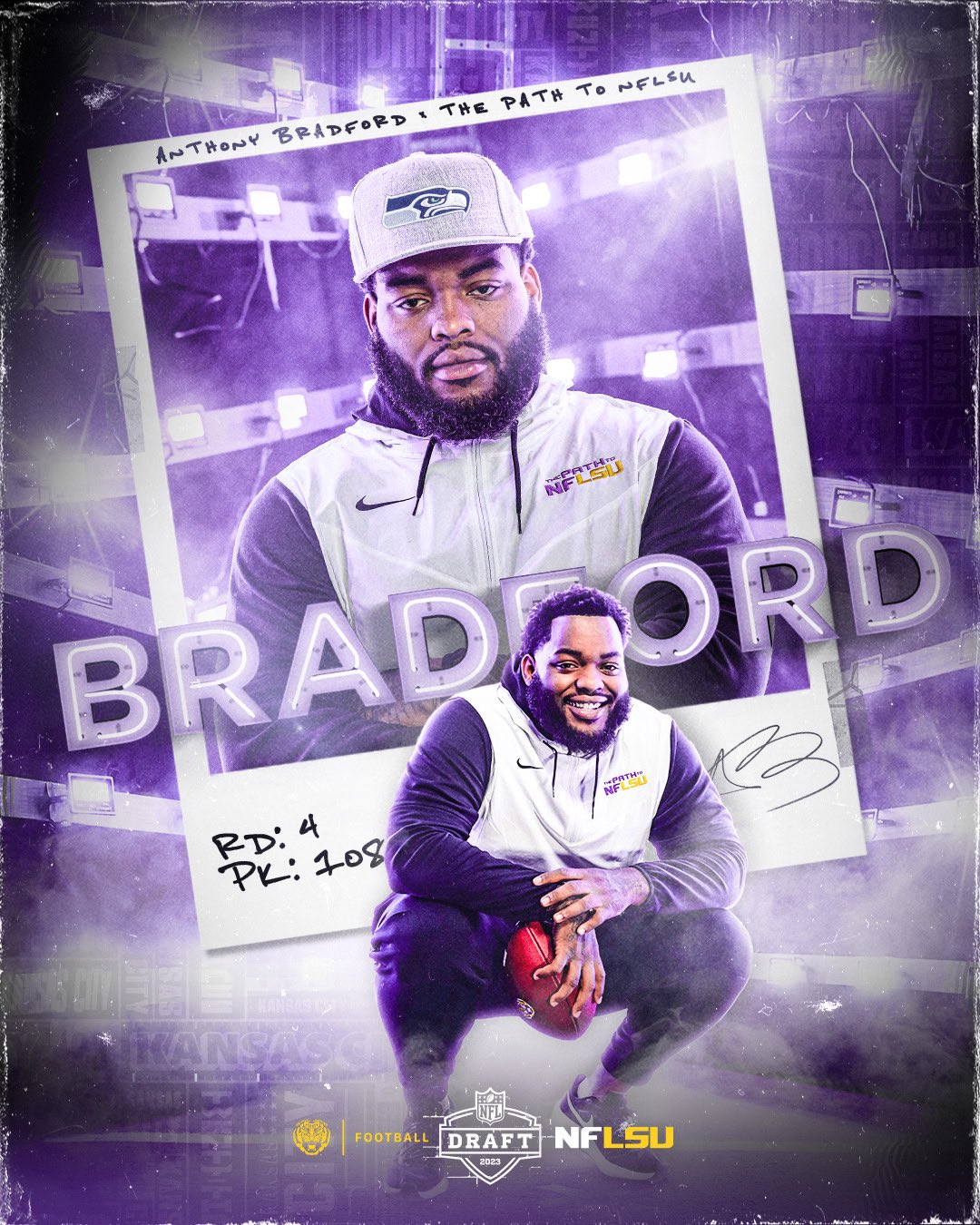 Offensive lineman Anthony Bradford, who declared for the NFL Draft with a year of eligibility left, was drafted Saturday with 108st overall pick in the fourth round by the Seattle Seahawks.
Bradford was one of five former Tigers selected on the final day of the three-day event that took place in Kansas City, Missouri.
LSU was represented first in the draft by JACK linebacker/defensive end BJ Ojulari being taken in the second round with the 41st overall selection by the Arizona Cardinals.
Bradford led a group of five players that were drafted Saturday, followed by defensive back Jay Ward followed as he was taken in the fourth round and No. 134 overall by the Minnesota Vikings.
The Vikings added another Tiger to their roster in the fifth round, selecting defensive tackle Jaquelin Roy with the 141st pick.
Wide receiver Kayshon Boutte and cornerback Jarrick Bernard-Converse were both taken in the sixth round – Boutte going No. 187 overall to the New England Patriots followed by Bernard-Converse at No. 204 to the New York Jets.
The six selections mark the fourth consecutive year and the sixth time in seven years LSU has had at least six players picked in the NFL Draft.
LSU also had a group of five players that signed undrafted free agent deals: defensive end Ali Gaye (Houston Texans), linebacker Micah Baskerville (Chicago Bears), linebacker Mike Jones Jr. (Atlanta Falcons), wide receiver Jaray Jenkins (Jacksonville Jaguars) and defensive backs Colby Richardson (Carolina Panthers) and Mekhi Garner (Philadelphia Eagles).