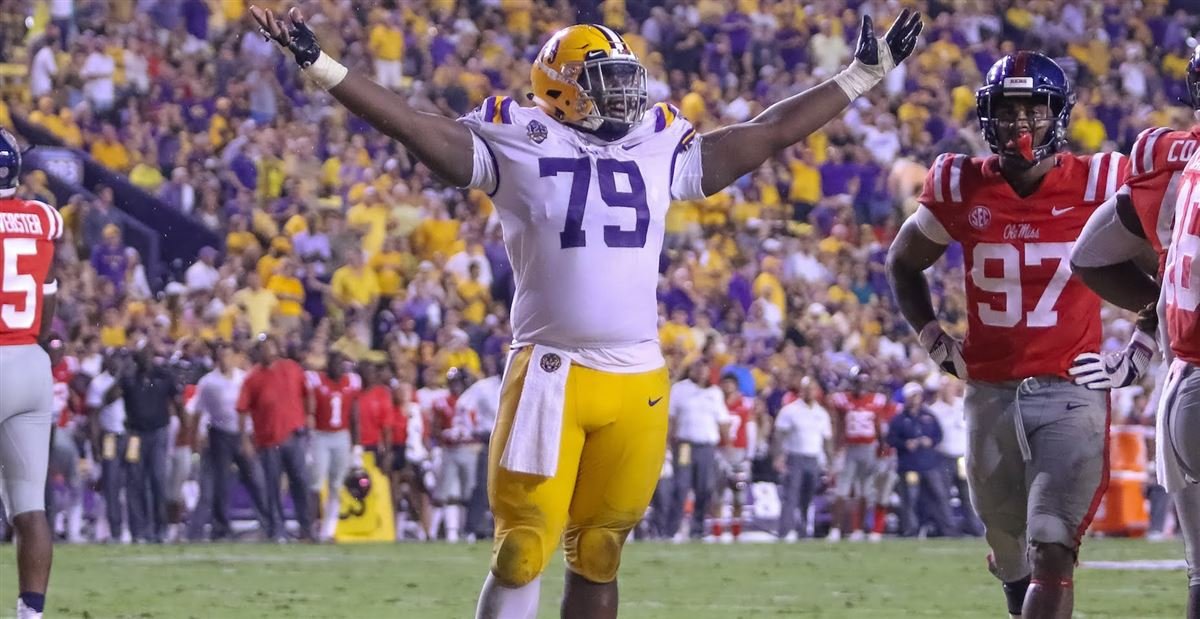 LSU will be led out of the tunnel in Tiger Stadium by two No. 18's this season.
The program announced Thursday evening that both junior center Lloyd Cushenberry and sophomore outside linebacker K'Lavon Chaisson will continue the tradition of the heralded jersey number, though Cushenberry will have to wear his in the form of a patch due to NCAA rules.
Cushenberry earns the honor as the staple of the Tigers' offensive line. A junior center who also serves as a mouthpiece for the program on a regular basis, including SEC Media Days, Cushenberry has served as a consistent leader for the offense.

He started every game at center last season, finishing the season with nearly 1,000 snaps.
Chaisson gets the honor after playing in just one game last season in which he tore his ACL and missed the remainder of the season.
He looked like a dominant force in the one performance he had, tallying five tackles, including a sack, before the injury.
Cushenberry and Chaisson join an elite group of former Tigers to carry on a tradition that began after the 2003 national championship season when former LSU quarterback Matt Mauck handed the jersey number down to running back Jacob Hester.
Since then, a total of 14 LSU athletes have joined the "One-Eight Club," including Bennie Logan, Tre'Davious White, Terrance Magee and now Chaisson and Cushenberry.
This is the second year in which LSU has elected to have two No. 18's. In 2017 both defensive lineman and current graduate assistant Christian LaCouture and tight end John David Moore earned the honors.
Photo Credit: Terrill Weil