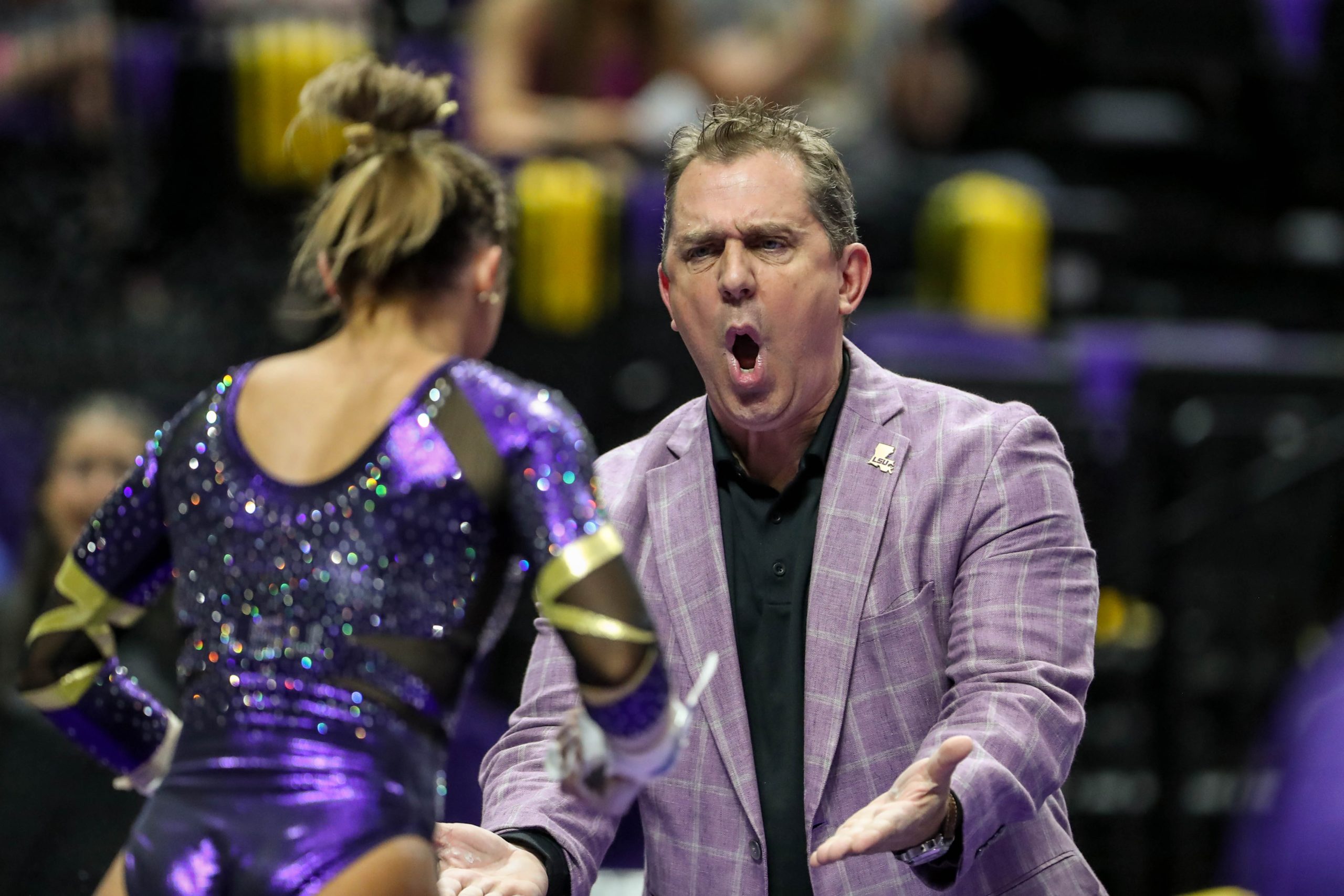 DENVER, Colo. – The sixth-ranked LSU gymnastics team will appear in NCAA Regional competition for the 38th time when they get underway in the Denver Regional on Friday at 3 p.m. in Magness Arena.
The Tigers are competing for a spot in the 2023 NCAA Championships in Fort Worth, Texas, on April 13-15.
"We've gotten some good rest and the team is in a good place right now heading into Friday. That's always a priority this time of the year," LSU gymnastics coach Jay Clark said. "There aren't such things as easy regionals. There are a lot of good teams. Our team is as resilient as they come and we just have to stay dialed in on qualifying for nationals."
LSU, which begins the meet on beam, earned the No. 2 seed in the regional and competes in the first session of the second round against No. 11 Oregon State, Georgia and Nebraska on Friday. The second session, which includes No. 3 Michigan, No. 14 Denver, Minnesota and the winner of the first-round competition between North Carolina and Arizona, begins at 8 p.m.
The top two finishers from each second-round session will face off in the regional final at 6 p.m. CT on Sunday. The top two teams from the regional final will advance to the NCAA Championships.
All sessions of the Denver Regional will be streamed on ESPN+.