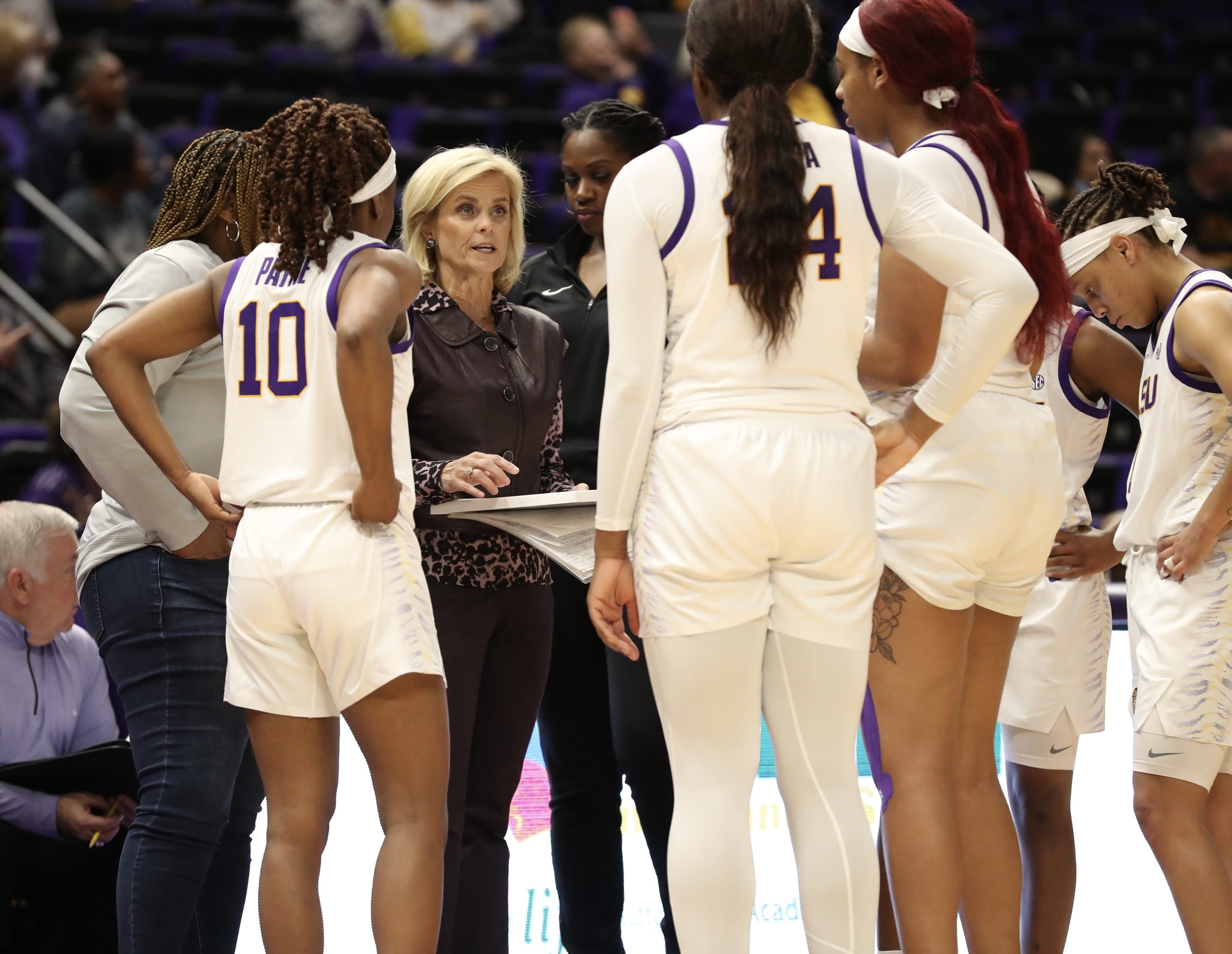 The No. 19 ranked LSU women's basketball team begins a stretch of three straight games against ranked opponents Thursday at 6 p.m. when the Tigers (12-1) visit No. 13 Georgia (11-1) in the Southeastern Conference opener for both teams.
The game will be streamed on the SEC Network + and will also be broadcast in the Baton Rouge area on the LSU Sports Radio Network, 107.3 FM.
"Georgia, a very good team," LSU coach Kim Mulkey said. "Very similar to us. Quickness on the perimeter. Athleticism. Older players. I think it's going to be a typical SEC, good basketball game. I think it's going to boil down to who makes the plays in the clutch, either defensively or offensively. In this league when you're so similar and there's very little difference between you, it usually boils down to somebody making a big play when the game's on the line."
Thursday will be the first of three games against ranked opponents the Tigers have to begin their SEC schedule. LSU will host No. 23 Texas A&M on Sunday at 2 p.m. and then it will welcome No. 1 South Carolina to the PMAC next Thursday.
LSU brings in an 11-game win streak against Georgia, the first of three straight league games against a ranked opponent. The Tigers return home against No. 23 Texas A&M at 2 p.m. Sunday followed by 6 p.m. home contest against top-ranked South Carolina on Jan. 6.
Guard Khayla Pointer, a native of Marietta, Ga., leads LSU in scoring (17.2), assists (5.2) and Alexis Morris, who is expected to return from an illness, averages 13.7 points and has scored in double figures in all 11 games she has played in.
Guard Jailin Cherry is coming off a career-high 22 points on 11-22 shooting in Thursday's win over Samford. Center Faustine Aifuwa, a native of Dacula, Ga., has been LSU's most effective player in the post with five double-digit scoring games.
"We've got four of the finest and quickest guards in the league," Mulkey said.
Georgia has limited opponents to 34-percent shooting and 51.6 points per game. The Bulldogs are led by Jenna Staiti (14.2 points, 7.3 rebounds), who also has 30 blocks through 12 games. Que Morrison also averages in double figures (12.7) and assists (4.5) and Sarah Ashlee Barker (10.5) is also a double-figure scorer.
Staiti was the ESPN National Player of the Week on Dec. 21.
LSU and Georgia will see each other again Feb. 10 when the Bulldogs travel to Baton Rouge for a 7:30 p.m. game.