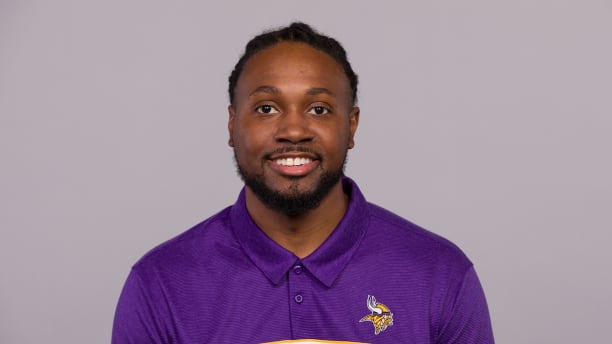 The pieces to head coach Brian Kelly's coaching staff at LSU continue to fall into place Wednesday.
For the second straight day Kelly reached into the NFL ranks and added another assistant to his growing staff in Baton Rouge with LSU releasing the hire of Robert Steeples, an assistant special team's coach with the Minnesota Vikings.
Kelly hired Kansas City Chiefs' linebackers coach Matt House as his defensive coordinator on Monday.
"The opportunity to genuinely impact young student-athletes is something that I look forward to at LSU," Steeples said in a university release. "The first-class people of the LSU community and its tremendous resources provide a unique opportunity to help maximize the potential of our student-athletes. It takes a village to equip them with the character and tools that empower success in their collegiate careers and life thereafter, and I'm hungry to do my part. It's a responsibility that I do not take lightly, and I am especially excited to carry that calling out within the passionate and authentic culture of LSU."
Steeples will coach on the defensive side of the football once the NFL season ends where Kelly's previously hired House and defensive backs coach Kerry Cooks.
"Robert is an extremely talented coach who will bring tremendous knowledge, energy, and expertise to our staff," Kelly said in a university release. "He enjoyed a stellar collegiate playing career at both Missouri and Memphis, and his experience impacting young people will go a long way in helping create a culture of success on and off the field at LSU. He's a great fit for us, and I look forward to working with him as we build a championship program."
Steeples is in his first season in Minnesota where the Vikings are 7-8 and in second place in the NFC North Division.
He made the coaching leap to the NFL after a successful run as head coach/defensive coordinator at De Smet High School in Creve Coeur, Missouri. He spent five years there where after a two-year mark of 2-18, he led De Smet to a No. 8 national ranking and state championship in 2019 and wound up with a 29-4 record over his final three seasons that included a second appearance in the state title game in '20.
Steeples, whose defenses in '19 and 20' ranked first state-wide by allowing 9.1 points per game, produced 35 players that sign college scholarships.
Steeples spent the first three years of college playing career at Missouri where he graduated. He totaled 40 tackles and an interception in 37 games and wound up finishing his career at Memphis with 42 tackles and a forced fumble that he returned for a touchdown. He also completed his master's at Memphis.
Steeples signed with the St. Louis Rams as an undrafted free agent before being cut and signing that same year with Minnesota in 2013 where he was added to the active roster as cornerback and played in two games.
Steeples was signed to the Kansas City Chiefs' practice squad the following season where he was eventually cut and signed with the Dallas Cowboys' practice squad.