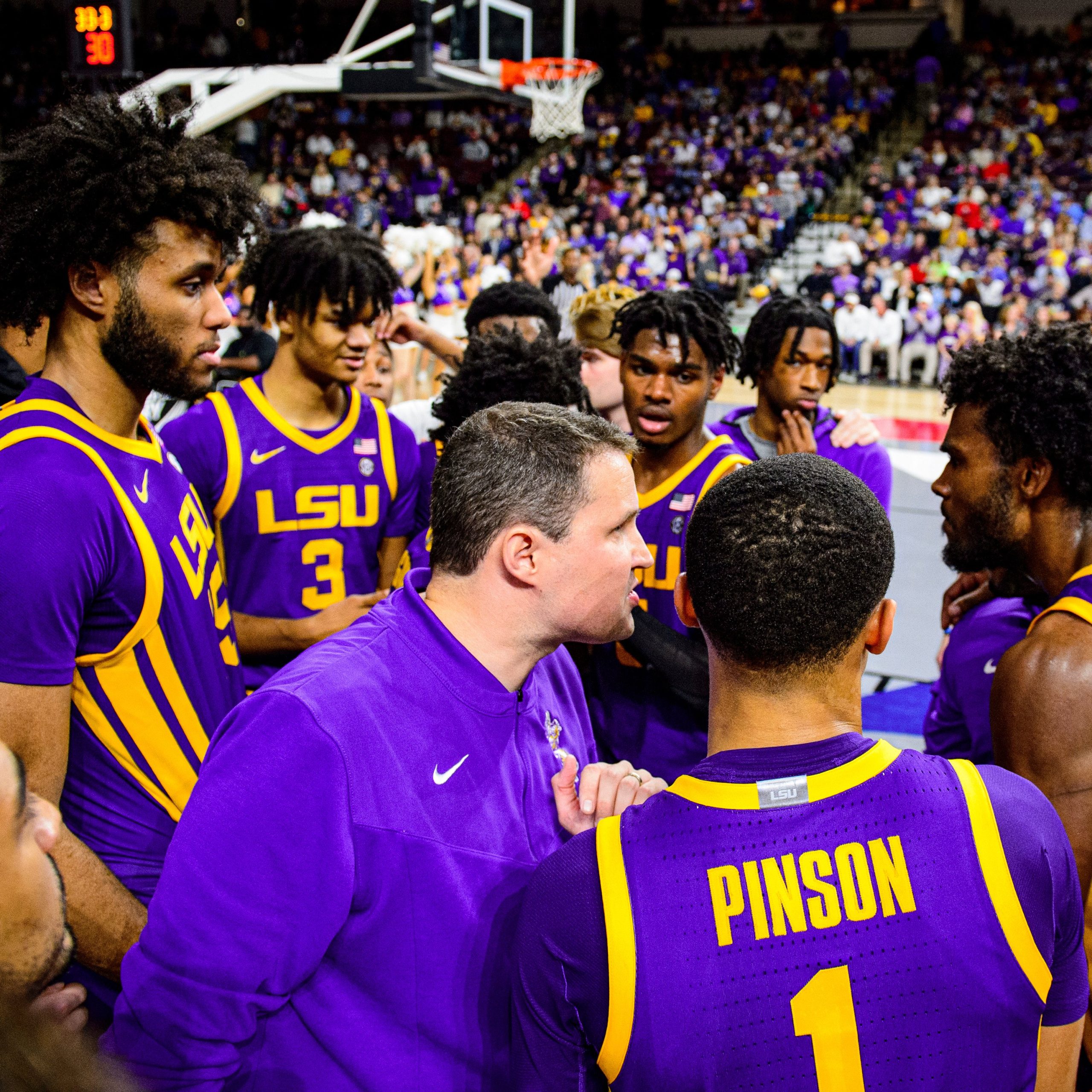 LSU basketball coach Will Wade never expected his team to go undefeated this season.
Thanks to a raucous Auburn Arena crowd and a well-rounded homestanding Tigers team, LSU won't have to worry about a pursuit for perfection, falling for the first time this season, 70-55, in the Southeastern Conference opener for both teams.
"We weren't going undefeated," Wade said. "We ran into a really good team tonight and we played extremely hard. We just didn't play with the discipline that we needed to play with. We just lost our way a little bit. Now this is the first time some of these guys have been in this type of environment."
No. 16 LSU (12-1) was one of five teams nationally that hadn't lost prior to traveling to No. 11 Auburn, a team that produced four double-digit scorers and held the visiting Tigers to a season low in points scored.
LSU shot miserably from the field, going 18 of 63 for 29 percent. The Tigers were even worse from 3-point range, shooting 21 percent (6 of 29), got outrebounded 43-37 and had a pair of players in Xavier Pinson and Tari Eason that fouled out.
Pinson and fellow guard Eric Gaines combined to turn the ball over 11 times and hand out only three assists.

Auburn (12-1) was spurred on by a sellout crowd of 9,921, led by 16 points apiece from Jabari Smith Jr. and Walker Kessler, who protected the paint with 11 blocks and had nine rebounds. Guard Wendell Green Jr. added 15 and Allen Flanigan, who got his first start of the season after an injury, added 10.
Auburn shot 43 percent (23 of 53) from the field.
"I thought we played with tremendous effort tonight, we played our hearts out," Wade said. "We just didn't play with the discipline and the smarts we needed. The start was obviously not great again."
Pinson led LSU with 13 points but fouled out with 5:32 remaining and his team trailing 55-46 after Kessler's three-point play. Darius Days and Eason each scored 11 points, while the Tigers got a boost from freshman Justice Williams with seven points in his first action of the season. He was recently cleared to play after lingering foot injury and with Murray out with a pulled hamstring, the native of Philadelphia, Penn. added three rebounds and two steals in 24 minutes of play.
"He's just now gotten healthy and he's going to be a really good player for us the rest of the year," Wade said of Williams.
LSU dug itself a deep enough hole in the first 10 minutes of the game, falling behind 18-1 before Tari Eason three-point play ended a stretch of 16 consecutive missed shots, including 11 from 3-point range.
"For some guys this was their first SEC game, you know we played in a great environment," Days said. "Hats off to Auburn with the win. We've got a couple guys (Brandon Murray and Shareef O'Neal) out, so it was a good test for us. It really showed the young guys what this is really about. Everybody can play better. I can play better. Different guys can play better."
LSU fought its way back into the game, going on a 15-3 run over a three-minute stretch with four different players scoring, capped by Eason's layup in transition that reduced Auburn's lead to 21-14 at the 7:11 mark.
LSU got as close as 24-18 on a pair of free throws from Gaines but Auburn closed with an 8-3 surge over the last 2:49 with Smith knocking down a pair of free throws and a 12-footer with two seconds left for a 32-21 halftime lead.
"It was really our spacing, we were on top of each other," Days said of his team's offensive struggles. "We couldn't really get the ball moved. They're playing a really good defense. It was an exciting game. We didn't execute."
Auburn put together an 8-0 run, bridging the end of the first half with the first two minutes of the second half, to make it 36-21 before extending that margin to 41-25 on three free throws from Green, who was fouled on a 3-point attempt.
Pinson scored nine points in the second half, getting to the lane where he twice finished short jumpers that brought LSU to within 43-34 with 13:14 left.
LSU twice closed to six points, the latter coming with 6:40 remaining (50-44) when Eason scored on a drive to the goal. They had a possession to get even closer, but Williams' cross-court pass was stolen by Auburn's K.D. Johnson who drove in for a slam dunk with just under six minutes showing and the visiting Tigers never got any closer than nine points the remainder of the way.

"We got to grow from it, you can't simulate this," Wade said. "This is what's life's like on the road in the SEC and we've got to grow from it. We've got great kids. We've got great character. Nothing's changed about this team. We're a good group."