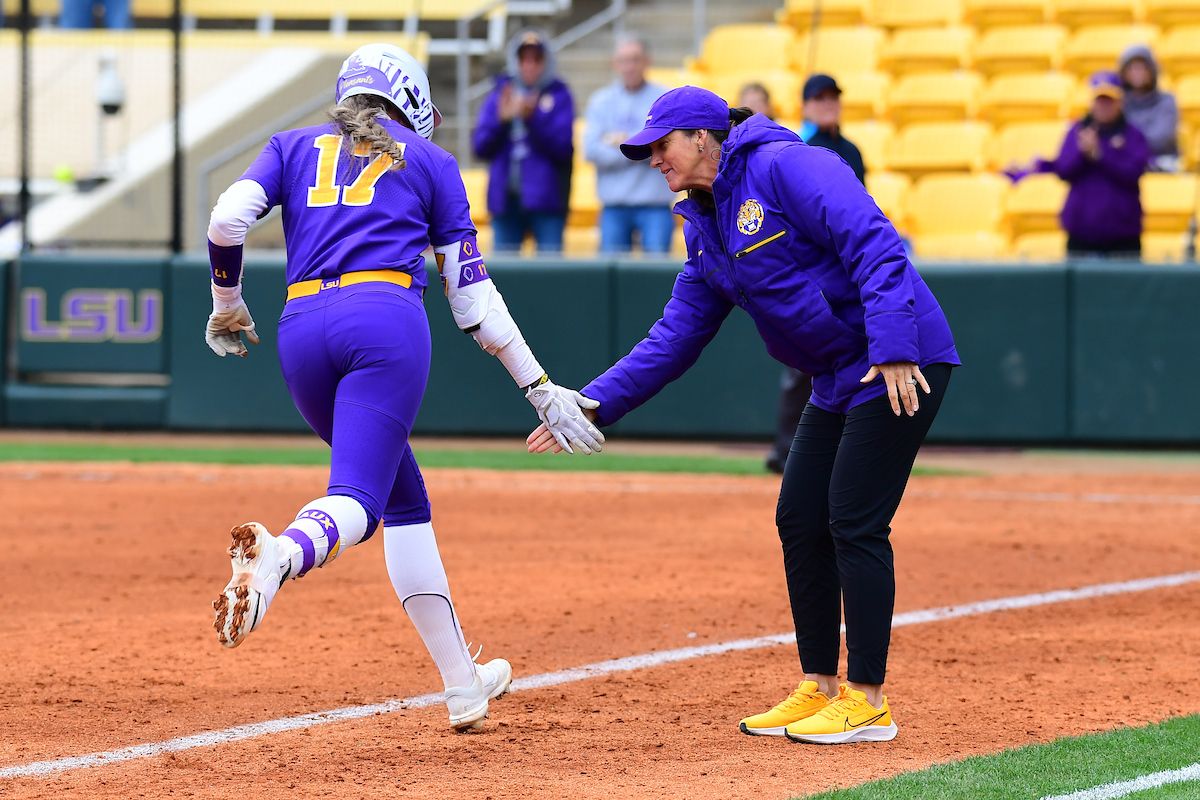 The No. 15 and undefeated LSU softball team returns home after a two-game road swing to northeast Louisiana to take part in the LSU/UL-Lafayette Crossover Friday through Sunday.
The Tigers (12-0) of coach Beth Torina open play at Tiger Park at 6 p.m. Friday against Texas A&M-Corpus Christi. They will host a doubleheader Saturday with UL-Lafayette at 2:30 and a rematch with Texas A&M-Corpus Christi at 5 p.m.
The event concludes Sunday when LSU travels to UL-Lafayette for a 2:30 matchup Sunday at Yvette Girouard Field/Alfred Lamson Park in Lafayette.
All LSU games played at Tiger Park will be streamed on SEC Network+ and Sunday's game at ULL will be streamed on ESPN+.
LSU defeated Louisiana Tech 3-1 and UL-Monroe 9-3 this week.
Freshman pitcher Sydney Berzon has emerged as a player to watch for LSU with a 5-0 record, 0.27 ERA, 24 strikeouts and three saves which ranks second nationally.
Graduate pitcher Ali Kilponen (3-0) leads the pitching staff with 31 strikeouts and 28.1 innings pitcher. She had thrown three complete games with two shutouts and two saves.
Junior shortstop Taylor Pleasants is the nation's leader with 21 RBIs. She's batting .415 with five homers. Junior center fielder Ciara Briggs leads LSU with a .450 average, while graduate first baseman Georgia Clark is batting .400 and .667 slugging percentage.