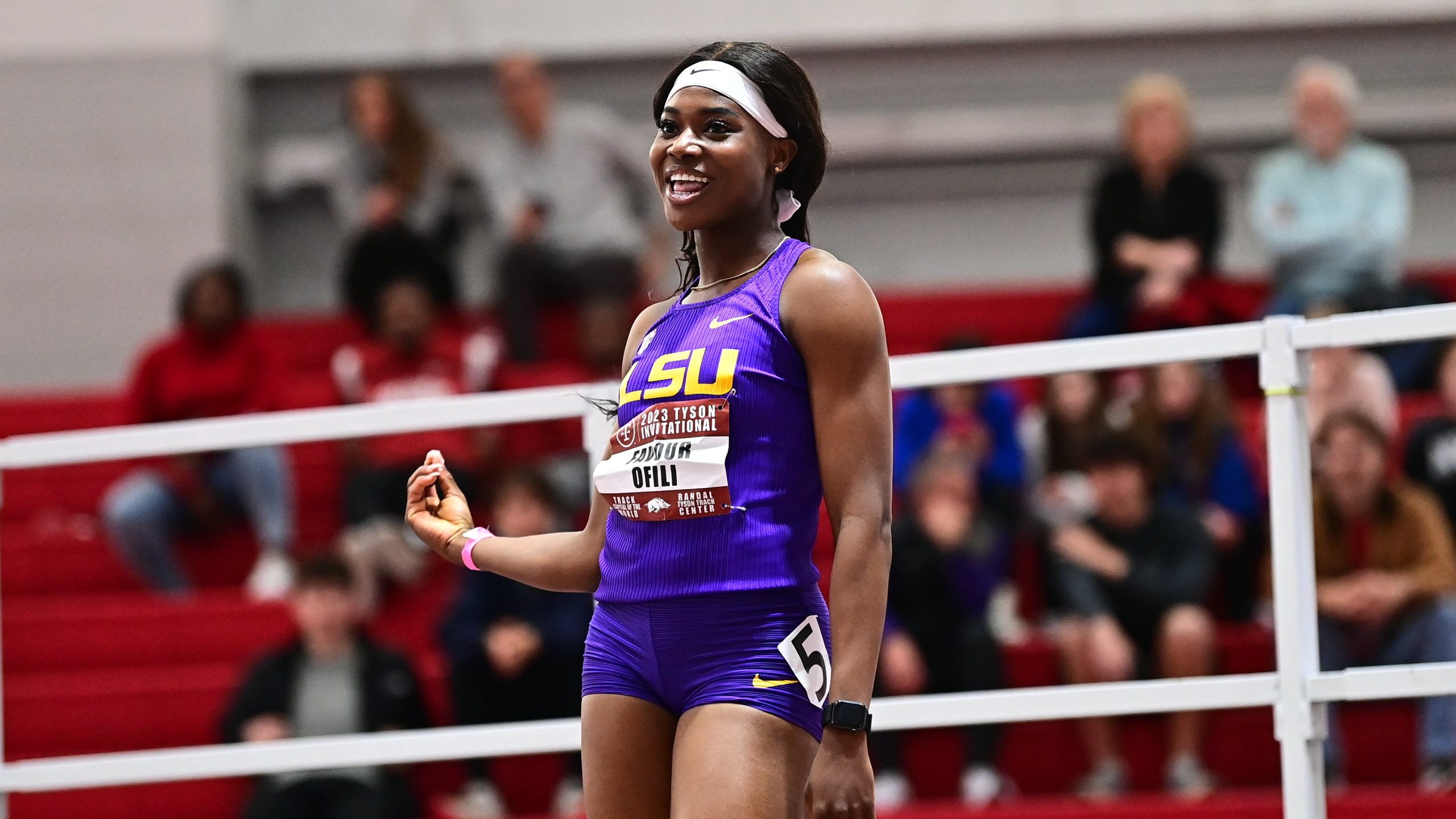 The indoor track season has been a sprint for the LSU teams that begin competition Friday in the SEC Indoor Championships at the Randal Tyson Indoor facility in Fayetteville, Arkansas.
The Tigers will have a total of 35 competitors (22 men, 13 women) for the two-day meet that gets underway Friday ay 1:30 p.m. and concludes Saturday at 7:30 p.m.
Both days of the meet will be streamed on SEC Network+ while a 3-and-a-half-hour re-air of the championship meet will be shown on the SEC Network Sunday evening at 7 p.m.
The majority of Friday's action will consist of preliminary events on the track.
Points will be scored in 11 events on Friday with finals of the 5,000 meters (m&w), distance medley relay (m&w), weight throw (m&W), long jump (m&w), pole vault (m&w), and women's pentathlon being contested. Saturday's action will see 23 finals being contested. A linked schedule for the whole meet is viewable above.
LSU's women enter the SEC meet ranked No. 8 in the nation; the men are No. 28. In the SEC ratings index, the LSU women are projected to finish ninth, while the men are slated to be fifth.
LSU's women are tied with the host Arkansas for the most SEC indoor team titles in conference history with 12.  Veteran coach Dennis Shaver has led the women's team to SEC indoor titles in 2008 and 2011. The LSU men own four SEC indoor titles in program history.