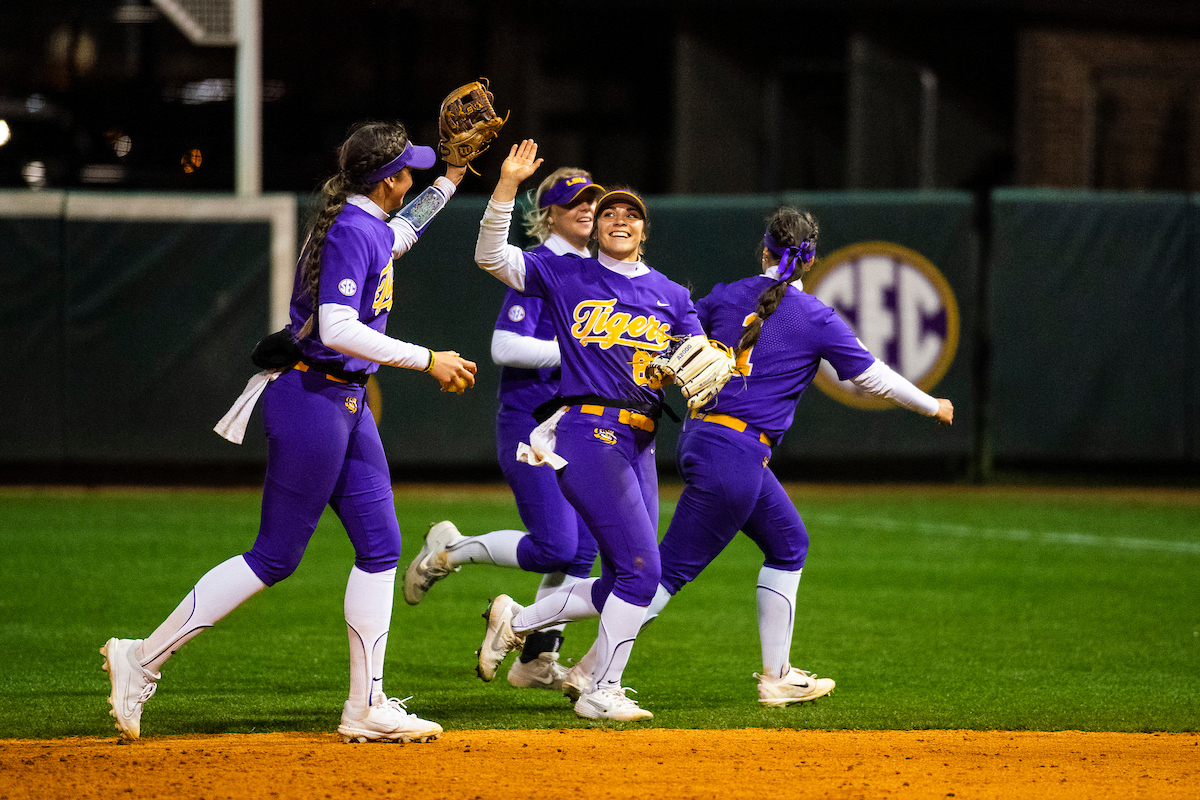 Facing the prospect of season-long losing streak getting extended, Ali Newland stopped the bleeding for LSU's softball team.
With her team trailing by a run and two outs to go Newland homered off the scoreboard in left field and pinch-hitter Jordyn Perkins added a RBI-single that propelled No. 21 LSU to a 2-1 victory Friday on the road over Texas A&M at Davis Diamond in Southeastern Conference play.
The Tigers (23-15, 4-6 in SEC) stopped a four-game losing streak and moved into 10th place in the SEC. They face the Aggies (23-13, 2-8), which had a five-game win streak snapped, at 2 p.m. Saturday on a game that will be streamed by SEC Network+ and carried locally over 107.3-FM.
LSU had been limited to two hits by A&M starter Makinzy Herzog, the SEC's leader in ERA (0.82) based on the number of innings pitched.
The Tigers, which were swept at home last weekend by Kentucky, had one out in the seventh when Newland hit her fifth home run of the season on a 3-1 pitch and Raeleen Gutierrez followed with a double that chased Herzog from the game. A&M brought in reliever Emiley Kennedy to face ninth-place hitter Sydney Peterson, but LSU softball coach Beth Torina inserted Perkins to pinch hit and the New Orleans native responded with the game-winning hit down the line in right field on a full count.
LSU's pitching was solid throughout with starter Shelby Wickersham allowing a run in the second inning on two hits with two strikeouts and a walk. Winning pitcher Ali Kilponen (12-4) took over with an out in the fourth and allowed two hits, struck out six and walked one.
Kilponen retired 11 of the 13 batters she faced, including getting the order in both the fifth and sixth innings. She allowed a lead-off single to Herzog in the seventh but set down the next three batters.