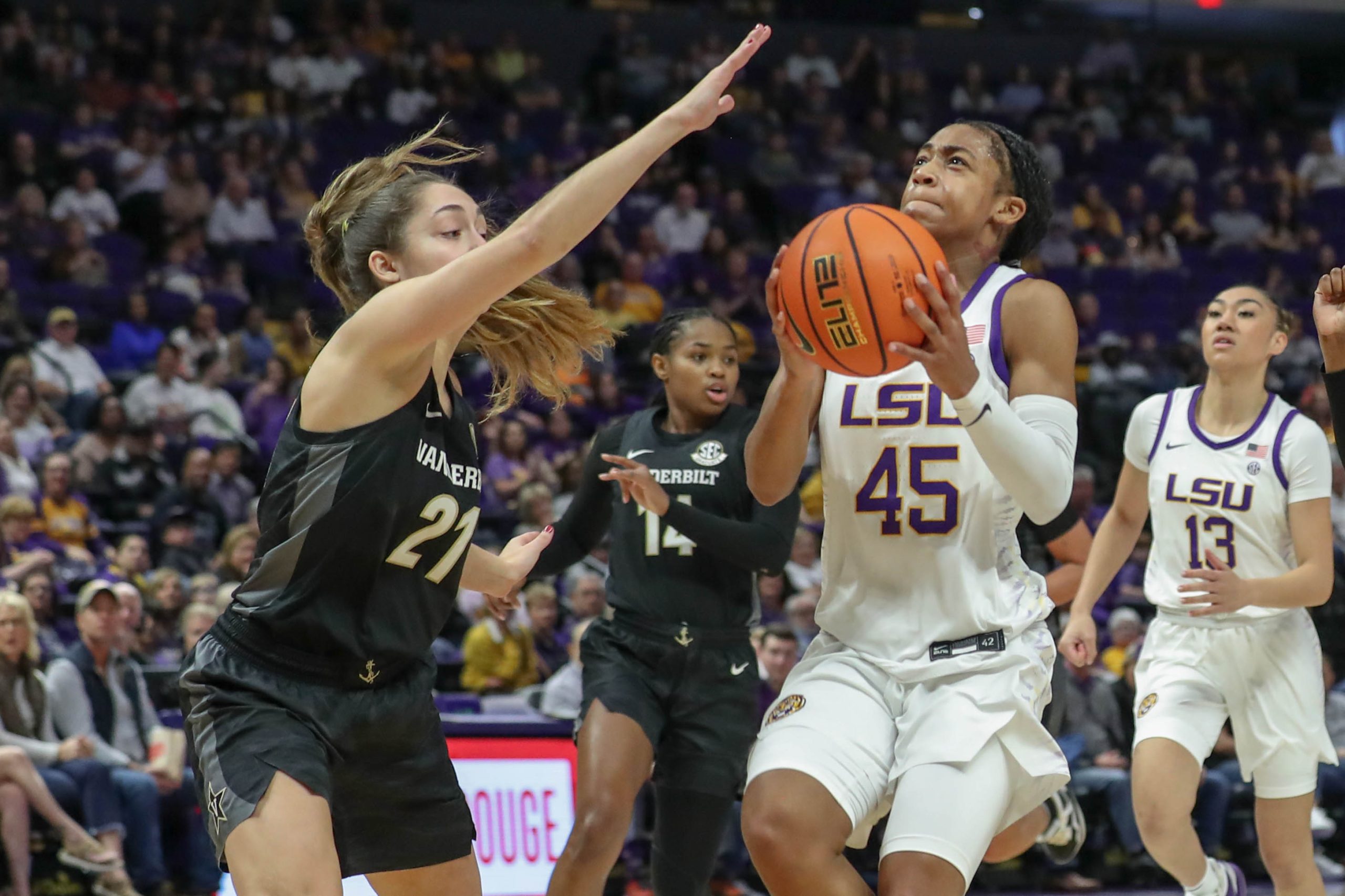 No. 9 LSU had four players in double figures and the Tigers remained undefeated this season with an 88-63 victory Sunday over Vanderbilt at the Pete Maravich Assembly Center.
The Tigers reached 14-0 for the third time in school history and 2-0 in SEC play. The Tigers, who host Texas A&M at 8 p.m. on Thursday, began the 2002-03 season with a 15-0 record.
"I thought we shot the ball better today than we did at Arkansas," LSU coach Kim Mulkey said. "That's the first zone that we saw for 40 minutes, so we were quite aware of what we were going to see. We hit some threes, but we didn't just jack the ball up all over the floor."
Maryland transfer Angel Reese posted her 14th double-double of the season with 21 points and 17 rebounds. Senior guard Alexis Morris had the first double-double of her career with 15 points and 12 assists, while freshman guard Flau'jae Johnson had 20 points and graduate transfer LaDazhia Williams 12.
Ciaja Harbison led Vanderbilt with 27 points and 7 assists. LSU held the Commodores to .355 shooting and outrebounded Vanderbilt (9-7, 0-2), 53-22.
LSU led 23-20 after the first quarter on the strength of Reese's 10 points after a pair of free throws.
Johnson made it 29-20 out of a timeout on a 3-pointer from Johnson and Sa'Myah Smith made it 31-20 after a steal and a pair of free throws after drawing a foul. The Tigers, whose lead was reduced to six points, scored the last five points of the half to make it 45-34 at halftime.
LSU closed the third quarter on an 11-3 run that extended its lead to 63-45 and continued to pad its cushion on Morris' 3-pointer for a 70-47 advantage.