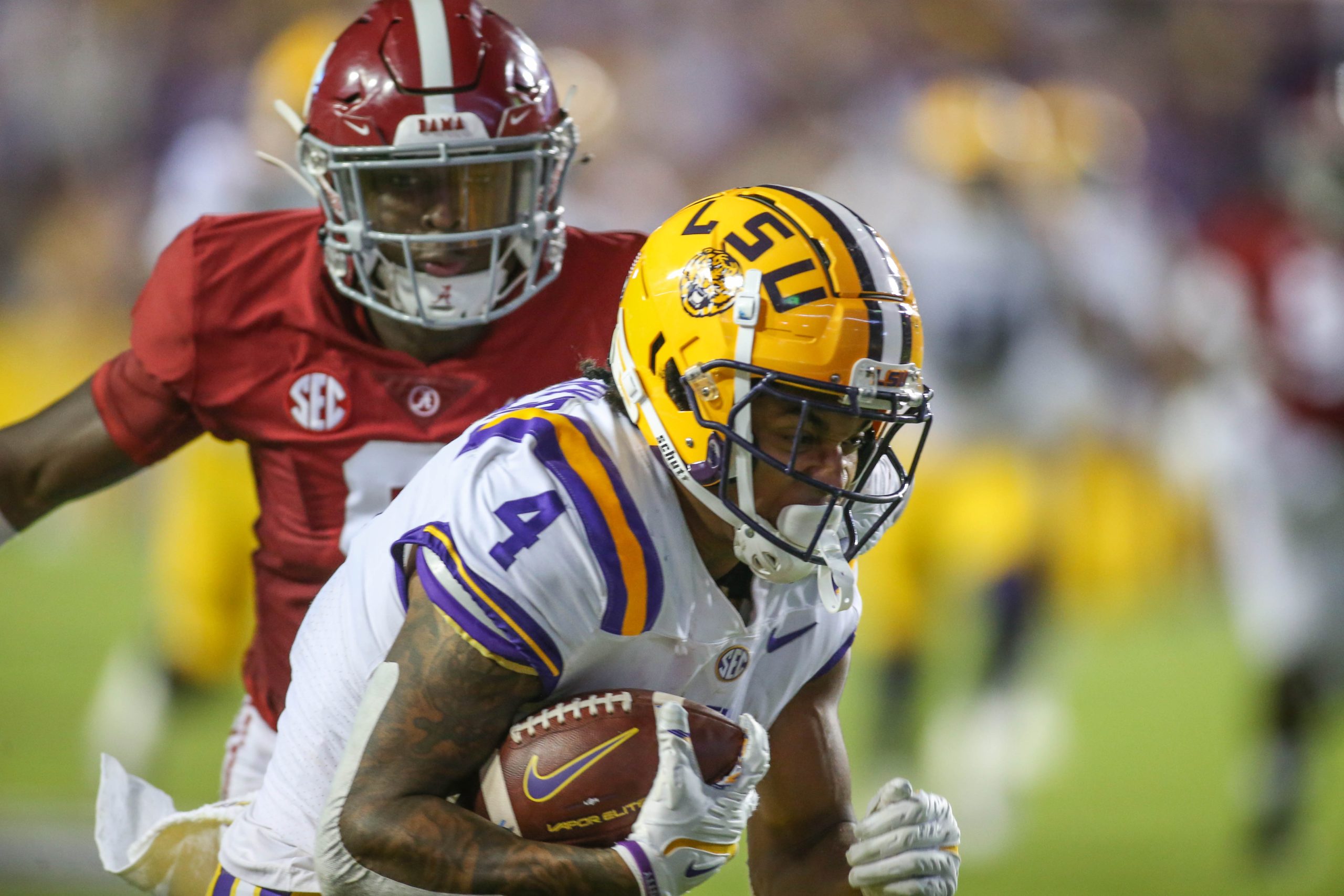 LSU first-year coach Brian Kelly understands its relevance and the meaning to his program.
For the Tigers, the difference between three straight losses and a 10-win season to close out the 2022 season, would truly be a defining moment.
"I think you know when you're trying to put an ending on what has been in many ways an outstanding season relative to inside-out," Kelly said. "I know everybody judges seasons on wins from an outside perspective, but inside-out it's been really good from my perspective as the head coach. You do want people to feel good about it from an outside perspective. A win would do that.
"Ten wins does that, it's kind of that mark that if you can get the double-digits, you can kind of walk away and everybody feels good about it, (2023) season tickets throughout," Kelly added. "Everybody's feeling good. Everybody's patting themselves on the back. I feel like we've done really good things internally. And we've hit that mark, but definitely a win here is really important to everybody."
No. 16 LSU (9-4) has been stuck at nine wins since Nov. 19. Since then, the Tigers dropped back-to-back games to Texas A&M (38-23) and Georgia (50-30), the latter coming in the SEC Championship Game, heightening the significance for the Tigers of Monday's noon kickoff in the Citrus Bowl against Purdue.
The game will be televised from Camping World Stadium in Orlando by ABC and broadcast locally over 98.1-FM.
"It is very important to end on a positive note and have that feel-good feeling going into next season," LSU defensive tackle Mekhi Wingo. "It is very important to us."
Both teams have already appeared in postseason competition.
LSU, the SEC Western Division champions, lost to No. 1 Georgia on Dec. 3 in the SEC title game. Purdue won the Big 10's Western Division but fell 43-22 to No. 2 Michigan in that league's championship game.
Both teams have also endured plenty of changes since the last time they played a game.
Purdue lost head coach Jeff Brohm and five of his assistant coaches to Louisville. The Boilermakers are being coached in the bowl game by offensive coordinator Brian Brohm, who will join his brother Jeff following the game.
Purdue has dealt with its share of NFL Draft declarations/transfer portal from three of its top offensive players in quarterback Aiden O'Connell, the nation's top receiver in Charlies Jones and tight end Payton Durham. The Boilermakers have also been hit on the defensive side of the football with the loss of key players in cornerback Cory Trice, defensive tackle/end Branson Deen and defensive tackle Lawrence Johnson.
Purdue will turn to sixth-year senior Austin Burton at quarterback. The UCLA transfer appeared in five games in 2022 and completed 24 of 32 passes for 199 yards with three touchdowns. He started one game for an injured O'Connell and passed for 166 yards with three touchdowns and an interception in a 28-26 win over Florida Atlantic on Sept. 24.
Redshirt freshman walk-on running back Devin Mockobee is the Boilermakers' top rusher with 920 yards and 9 TDs on 182 carries.
"There is some excitement," Purdue interim coach Brian Brohm said "It is definitely different than the team that played the entire season. You have some different aspects, but these guys are excited to play. It is a unique opportunity. It is a great opportunity for a lot of these guys to showcase what they can do. The coaching staff, myself included, everyone elevated up and had an opportunity to showcase what they are all about, as well. I feel good about where our team is at, our preparation. There is a lot of excitement about this game."
LSU didn't have quite the level of upheaval that Purdue encountered. The majority of the Tigers' losses to the NFL Draft was expected with an announcement from defensive end BJ Ojulari. There were other eyebrow-raising moves to the NFL by defensive lineman Jaquelin Roy, safety/nickel Jay Ward, cornerback Mehki Garner and wide receiver Jaray Jenkins.
Ward opted to remain with the team and play in the bowl, while the others didn't.
Second-leading receiver Kayshon Boutte originally indicated he would return for next season but reversed his tracks Wednesday and decided instead to enter the draft. The Tigers also lost double-digit players from their current roster to the NCAA transfer portal, none of which were starters.
Kelly said LSU has 65 players on scholarship, a significant improvement over last year's Texas Bowl appearance where the Tigers limped in with an interim coach (Brad Davis) and 39 scholarship players and lost 42-20 to Kansas State.
"It is a challenge," LSU offensive coordinator Mike Denbrock said of dealing with a fluctuating roster. "People have to make the best decisions for them moving forward and we respect that 100%. The guys that are going to be available to us are 100% ready to get after it and represent LSU the way LSU deserves to be represented."
One of the key reasons LSU finds itself a two-touchdown favorite to beat Purdue is starting behind center.
Junior Jayden Daniels announced he would be back to play in '23 and has recuperated sufficiently from an ankle injury that slowed him since the Texas A&M game. He reaggravated the injury in the first half of the Georgia game and has spent time rehabbing the injury enough and said he's "100%" for the bowl game.
Daniels has completed 68.5% (254 of 371) of his passes for 2,774 yards with 16 touchdowns and three interceptions. He's also the team's leading rusher with 180 attempts for 818 yads with 11 TDs.
Sophomore Malik Nabers leads the Tigers with 63 catches for 854 yards and 2 TDs.
Wingo is the lone remaining starter on LSU's defensive front with the loss of Ojulari, Roy and Ali Gaye. The sophomore earned third team All-America honors with 44 tackles, four tackles for loss, four passes broken up and four quarterback hurries.
The Tigers have their top five tacklers available for the game, led by senior linebacker Micah Baskerville (84), sophomore linebacker Greg Penn III (71), freshman linebacker Harold Perkins Jr. (69) and senior safety Greg Brooks Jr. (61). Ward and senior Jarrick Bernard-Converse will be the starting cornerbacks.
"For me and the offense, it's going out there and showing the world what we want to showcase going into next season," Daniels said. "The momentum building into next season. … We want to end on a high note so we can start on a high note. We want to end on a high note against Purdue."