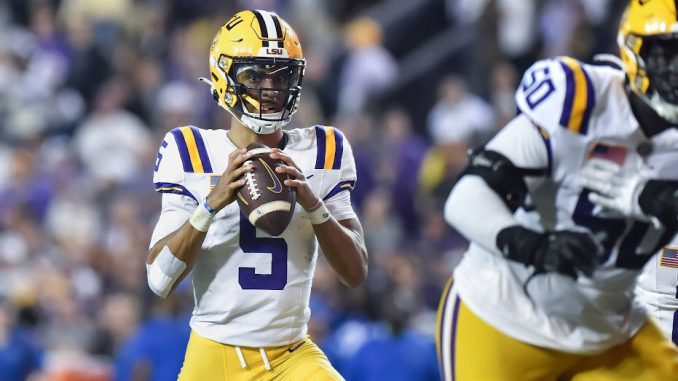 LSU quarterback Jayden Daniels was named National Offensive Player of the Week by the Maxwell Football Club on Tuesday.
Daniels was named SEC Offensive Player of the Week on Monday and then followed that with honors from the Davey O'Brien Award and the Maxwell Football Club on Tuesday.
The Maxwell Football Club presents the national offensive player of the week award every Tuesday during the season. The honor is the first for Daniels this season.
Daniels put together the single-most impressive performance in Tiger Stadium history on Saturday, setting an SEC record with 606 total yards and becoming the first player in FBS history to rush for 200 yards and throw for 300 yards in the same game.
In the 52-35 win over Florida, Daniels rushed for 234 yards – the most by a quarterback in LSU history – scoring on runs of 85 and 51 yards. He added runs of 38 and 27 yards in averaging 19.5 yards per carry. The 85-yard TD was the longest scoring run by a quarterback in LSU history.
Through the air, Daniels completed six passes of 20-plus yards and had TD throws of 6, 7 and 37 yards, running his season total of passing touchdowns to a nation's best 30. He's accounted for 38 touchdowns this year, the second-highest total in college football.
Daniels directed LSU's offense to 701 yards – the third-highest total in school history – the most ever given up by a Florida defense. The Tigers also cracked the 300-yard mark in both rushing and passing for the first time in an SEC game since doing it against Mississippi State in 1967.