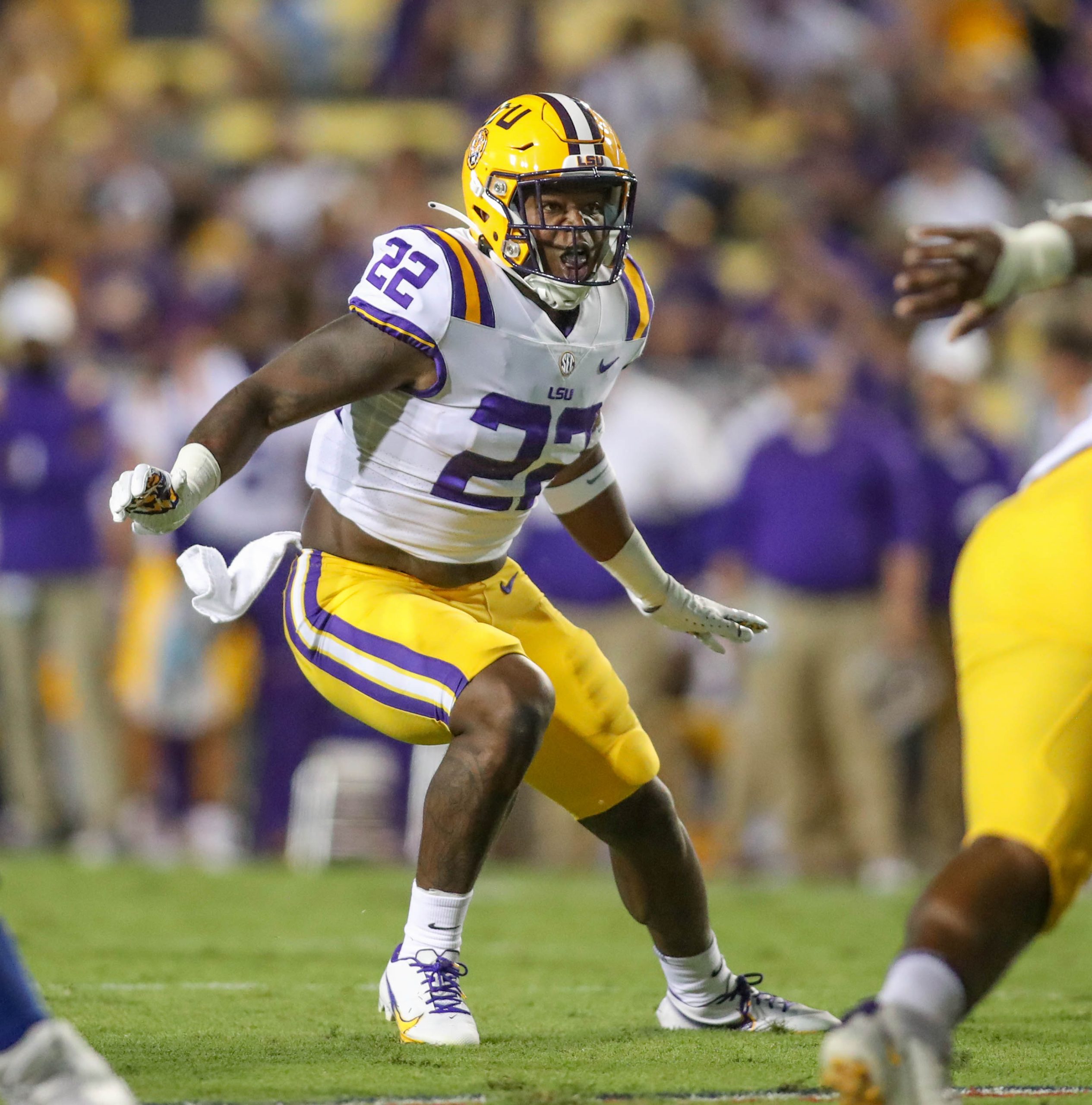 The typical week for an LSU football team during its bye week under head coach Ed Orgeron is to hold light workouts with one full-contact practice Wednesday and its conduct Tiger Bowl scrimmage on Thursday, a matchup of some of the team's younger players that either hadn't played during the season or gotten significant playing time.
It's usually their time to shine in front of their older teammates before the team takes the weekend off in preparation for the following week's game with Alabama.
The only problem with those plans Orgeron said during Wednesday's Southeastern Conference Coaches Teleconference he doesn't have enough healthy players to practice in full gear, much less conduct a scrimmage.
"We don't have enough players to do the Tiger Bowl scrimmage tomorrow," Orgeron said. "We don't have enough healthy players to have a full practice today. You have to make adjustments."
LSU's been hit with a litany of injuries that's sidelined approximately 14 players, changing the team's plans from practicing in full gear to light workouts on Wednesday and Thursday and cancelling the scrimmage.
Of that group of injured players, the Tigers have lost seven players to season-ending injuries with the latest being left offensive tackle Anthony Bradford who was hurt in last week's 31-17 loss at Ole Miss.
LSU's lost both its starting cornerbacks Eli Ricks for the season and two-time All-American Derek Stingley Jr. who's been out indefinitely since the Central Michigan game after a foot procedure. The Tigers are also without their starting defensive ends – Andre Anthony and Ali Gaye – for the rest of the year along with leading receiver Kayshon Boutte.
Projected starting linebacker Jared Small was lost to a knee injury before the UCLA game, while defensive tackle Joseph Evans also suffered a season-ending setback.
LSU's also played without projected starting running back John Emery Jr. because of academics and for the second straight week lost a player to the NCAA transfer portal in sophomore linebacker Navonteque "Bugg" Strong, who joins sophomore wide receiver Koy Moore.
LSU won a signing day battle for Strong, who was previously committed to Mississippi State, and was expected to challenge for a starting berth at one of the two linebacker spots with Damone Clark and Micah Baskerville.
Strong had been part of the team's rotation at linebacker, playing in all eight games without a start. He registered 17 tackles, with 1 ½ tackles for loss and a sack, but hadn't recorded a tackle in his team's last four games.
Here's what else Orgeron had to say Wednesday:
Opening statement
A much-needed rest for our team. We had a light practice yesterday and we'll have a light practice today. We'll give them the weekend off to get ready for Alabama next week. This week's about fixing LSU."
On the death of former SEC defensive coordinator Joe Lee Dunn
"One of the pioneers of attacking defenses. I didn't know him personally but wherever he went he had a fantastic defense. From what I heard all of the players; all of the coaches loved him."
On how fatherhood's changed Damone Clark and Ty Davis-Price
"I didn't notice a whole bunch. Maturity sets in and then all of a sudden when you become a parent, all of your energy is directed to be successful for your son or daughter. I can see that in them. They're very motivated. They understand what's at stake. They understand their education's important, a chance to play great football and go play in the NFL. I think both of them as fathers is something that motivates them."
On the impact Clark and Davis-Price will have on the team's success
"Their leadership. Their play. Damone Clark's play (at Ole Miss) was some of the best linebacking play we've seen, and we've had some good linebacking play here. Two weeks ago, against Florida, Tyrion was one of the best days as a running back we've had. We're going to need those guys to do it again."
On the toughest thing about coaching in the SEC
"I just take it as challenge. You're going against great coaches; you're going against great players. I think it's a great challenge. The expectation to win is very high but you accept that when you take this job."
On the areas of improvement moving forward
"No. 1 on defense, gap responsibility or being more disciplined in our gaps and open-field tackling. Blocking slant (routes) and stunts. Those three areas need to be improved on this week."