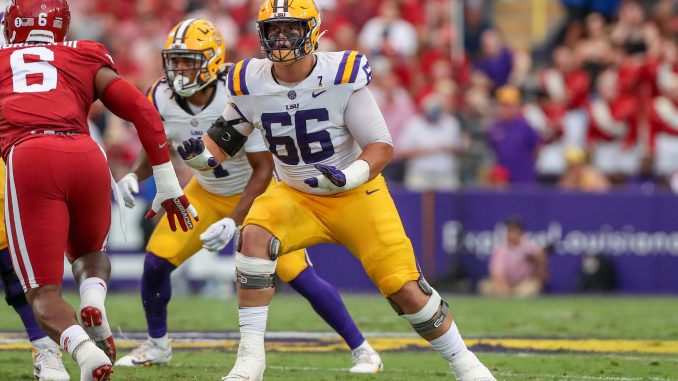 Army football coach Jeff Monken's in his 11th season with the Black Knights and 15th overall in college football.
During his tenure at West Point, Monken's taken teams on the road to face the likes of Power 5 Conference heavyweights such as Ohio State, Michigan, Notre Dame, Penn State and Oklahoma, but is succinct in his evaluation of Saturday's trip to No. 19 LSU.
"This is as talented a team as we've ever faced since I've been here as the coach," Monken said. "One of the reasons our players come to school here is the opportunity to play in these types of games. These are the programs, year in and year out, that are at the very top of college football. It's exciting for these guys. They're looking forward having the opportunity of playing a great team like LSU."
After five consecutive games within the Southeastern Conference, LSU (5-2, 4-1 in SEC) will play the second of its three non-conference games against Army (2-4) for a 6:30 p.m. homecoming kickoff.
The game will be televised by the SEC Network and carried locally by 98.1-FM.
Before LSU can kick up its feet and enjoy next week's open date, second-year coach Brian Kelly has been adamant about his team's focus. Instead of dwelling on the fact the Tigers are 30-point favorites over Army, their coach would prefer them to fully concentrate on the task at hand that's resulted in a two-game win streak.
"It will be important for our guys to think about what's important right now," Kelly stressed. "The bye week's not important right now. We don't go to the bye week this week. This week we need to focus on our development, and we need to focus on our process, and we need to focus on Army. If we focus on anything else, we'll get beat.
"This is not a football team that can play with the dimmer … We're either on or off. We need to be on," Kelly continued. "If we're locked in and doing our thing the right way, we're going to have a good Saturday. If not, we're going to struggle. We've got to be locked in on our process against a really tough opponent."
Sophomore left offensive tackle Will Campbell said there's a heavy dose of respect for Army but not to the point of treating the Black Knights' first trip to Tiger Stadium differently than any other opponent.
"Everybody appreciates what they do for our country," Campbell said. "Saturday night the lights are going to come on and there's going to be a football game. We've got to prepare just like it's anybody else and go out there and take it to them just like we would anybody else. We respect everything they do off the field, but this is a football game Saturday."
Monken, 104-69 in his career, couldn't stop throwing out bouquets at LSU. He realizes the herculean task facing his undermanned team but has Kelly's full attention for his work in previous losses to Power 5 teams: (Penn State, 20-14 in 2015, Oklahoma, 28-21 OT, '18, Michigan, 28-21 2OT, '19).
"They're tremendously talented and it will take a monumental effort for us to challenge these guys and have an opportunity to be in the football game," he said. "Our guys are excited. It's a great opportunity for us to play a blue blood, one of the great programs in college football history and one of the best teams in college football right. Our guys are excited about the opportunity and the challenge it presents."
Army, which opened the season with a 17-13 loss at UL-Monroe, won its next two games and led Syracuse 10-3 at halftime before the Orange shut out the Black Knights, 26-0, in the second half.
Army appeared to have rebounded at home the following week against Boston College. The Black Knights overcame a 13-3 halftime lead, took a 24-20 lead early in the fourth quarter and appeared to have regained the lead at 31-27 with less than six minutes remaining when an illegal forward penalty wiped out a touchdown pass.
BC, which dropped a 31-29 decision two weeks earlier against Florida State, defeated Army 27-24 on a touchdown with 25 seconds to go. Army followed that with a 19-0 home loss to Troy.
"Superior in terms of their size, talent and ability" Monken said of LSU. "It's a challenge for us coaches as well. I'm excited about our players and our team. They're tough guys and play hard. I know we'll give a great effort down there. It's the nature of these guys at Army for rising to the challenge and hopefully they'll rise to the challenge this week."
Kelly certainly took notice of the developments of the game with Boston College which was narrowly edged by a Florida State team that handled the Tigers by 21 points in the season opener.
"BC's got a chance to win the Florida State game with the ball and we know what Florida State did against us," he said. "So, it's a good, tough football team that plays hard."
LSU brings in one of the nation's top offensive teams, led by one of the nation's best quarterbacks in fifth-year senior Jayden Daniels.
The Tigers are ranked second, third, fourth, seventh and 10th, respectively, in the nation in total offense (550.4), scoring offense (45.3), passing efficiency (188.04), passing offense (335.9) and rushing offense (214.6).
They lead the SEC in total offense, scoring and passing efficiency and are second in both passing and rushing offense.
Daniels is the nation's leader in total offense (401.3) and No. 2 in passing TDs (22). He ranks No. 1 in the SEC in both categories along with TD's responsible for (26) and passing yards per game (327.7).
Junior wide receiver Malik Nabers is No. 1 in the nation with 860 yards and No. 7 in receptions with 52. He leads the league in yards and is second in catches, while teammate Brian Thomas Jr. (39-610) is No. 1 nationally with 9 TDs.
"We excited about hosting Army," Kelly said. "Any time you host a service academy, there's a respect that we have for the academics, and the great leaders that are playing collegiate football, and to have and host them at Tiger Stadium is a thrill and we want to able to honor that. But we always want to beat them. They're a good football team."