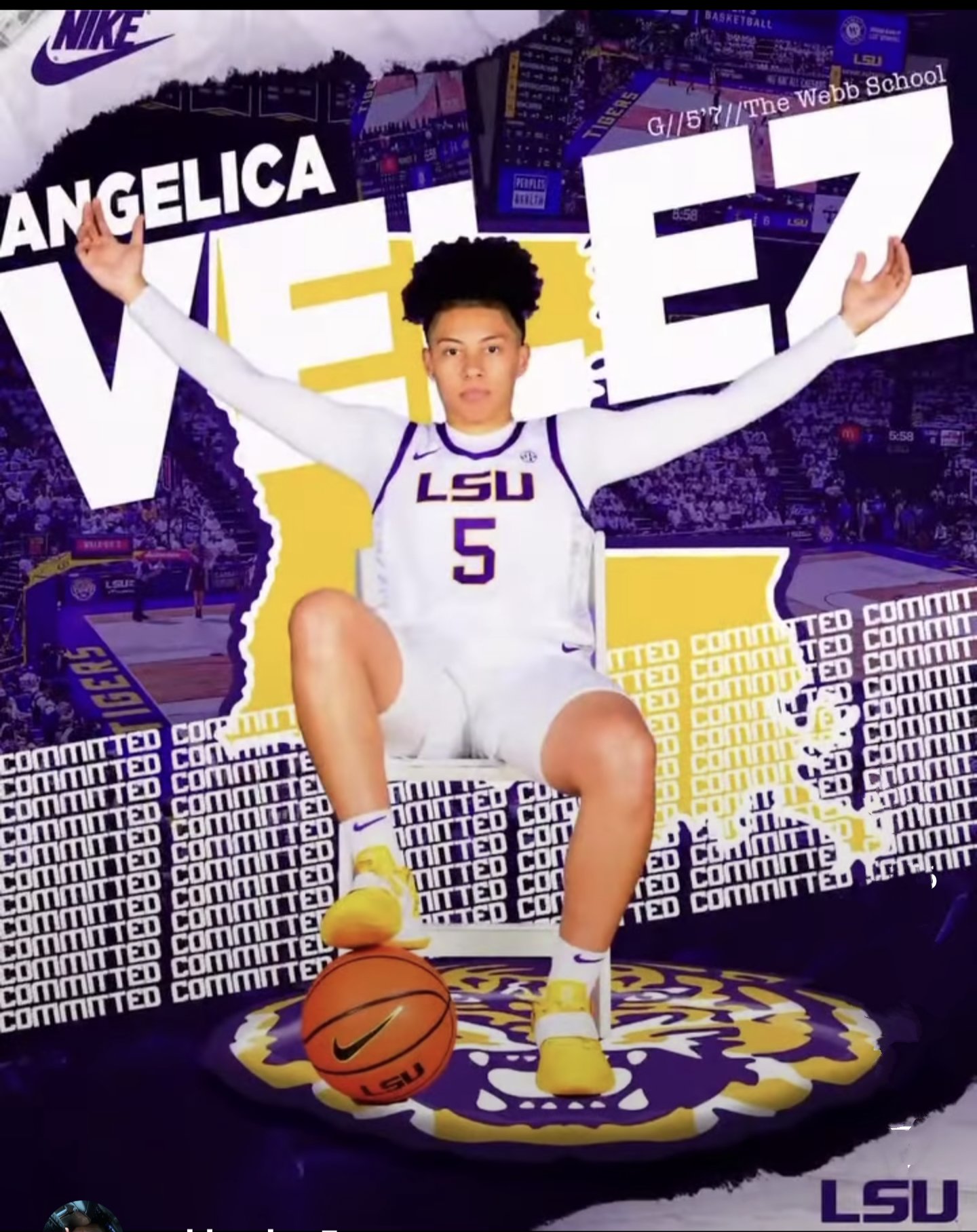 LSU's second-year women's basketball coach Kim Mulkey continues to add to her dynamic Class of 2023.
The Tigers, who already have a commitment from the nation's No. 1 player in Mikaylah Williams of Parkway High in Bossier City, added another significant piece of their recruiting puzzle with a commitment Saturday from 5-foot-7 point guard Angelica Velez.
Velez, originally from Bronx, N.Y., released a video on social media announcing her decision to attend LSU. The four-star prospect selected the Tigers over Miami, Tennessee, Stanford and Florida State.
Velez is the nation's No. 36 ranked player by ESPN's Hoopgurlz. She joins LSU's class of Williams and four-star prospect Janae Kent of Oak Forest, Illinois, the nation's No. 46 ranked player.
Velez began her career at Manchester Township High in Lakehurst, N.J. before transferring to The Webb School in Bell Buckle, Tennessee. She's the teammate of highly regarded 6-6 center Aalyah Del Rosario, who has LSU among her finalist after a recent official visit to the school.