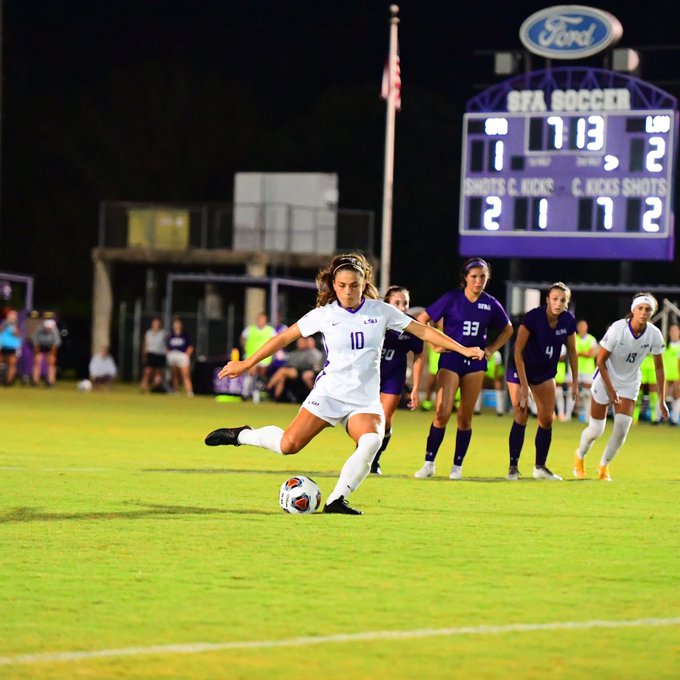 After early fireworks with LSU and Mississippi State combining for three goals in the first six minutes of Sunday's SEC Western Division match, the eventual outcome of the match was settled by a penalty kick.
Following a foul by LSU's Wasila Diwura-Soale, Mississippi State's Haley McWhirter buried a penalty kick against LSU's Mollee Swift for the go-ahead goal in the 84th minute in a 3-2 win in Starkville, Mississippi.
McWhirter's attempt found a wide-open net on the right side when Swift had vacated her spot and lunged left in anticipation to stop the shot.
"Obviously just a disappointing end to the game there in terms of the late penalty kick that we gave away," LSU soccer coach Sian Hudson said. "All credit to Mississippi State. They made it difficult from start to finish. I don't think that you can come on the road and concede three goals and set pieces and expect to win in the SEC, so that's something that we're going to have to get back on the training ground and take a look at. I am proud of the players for the responses to both of their goals and to peg them back before halftime."
Mississippi State (9-0-2, 3-0 in SEC) enjoyed a 15-9 advantage in shots taken, including 9-3 in the second half. The Bulldogs also had a 7-5 edge in shots on goal and held a commanding 10-1 advantage in corners.
Mississippi State successfully converted a pair of corners to build a 2-1 lead in the first six minutes of a frenetic back-and-forth match.
Gwen Mummert and Maggie Wadsworth scored the Bulldogs first two goals in the 4th and 6th minutes, respectively.
LSU (7-2-2, 2-1-0 in SEC) answered MSU's first goal, also in the 6th minute, when Rammie Noel worked her way up the right sideline, and it was her cross that found Alesia Garcia at the back post in the 6-yard box for a header and 1-1 tie.
The Tigers tied the match at 2-2 in the 41st minute when Tilly Wilkes, who had just subbed into the game, closed quickly on a missed shot that MSU goalkeeper Maddy Anderson couldn't secure and sent the rebound into the lower right-hand corner of the net.
It was the most goals that MSU had given up in a match this season.
LSU returns to action Oct. 2 at home against Kentucky at 1 p.m.