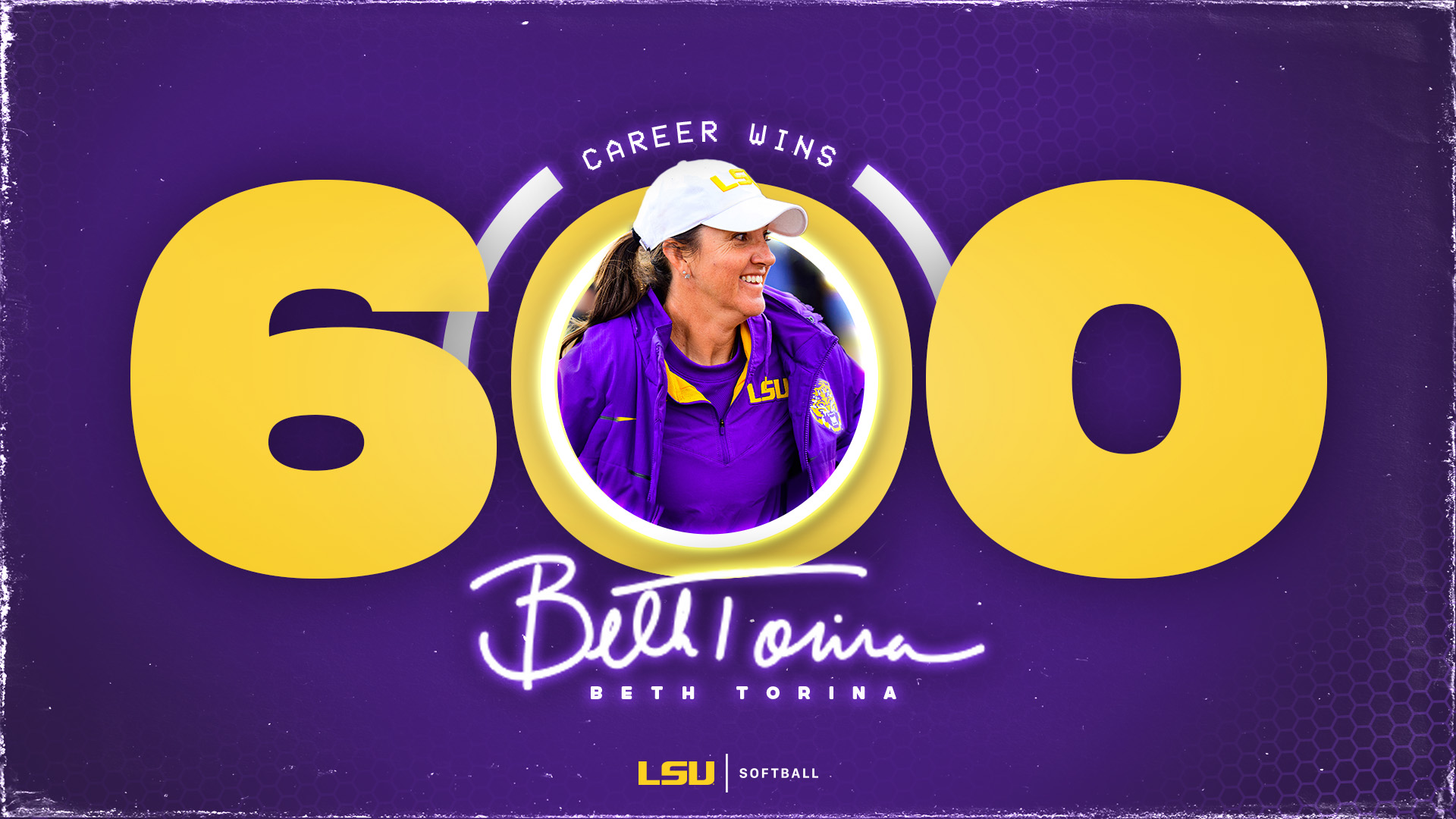 A big second inning was all No. 14 LSU needed to distance itself from South Carolina in a 9-1 victory Saturday in the opening game of their three-game Southeastern Conference series in Columbia, South Carolina.
It also helped the Tigers (21-1, 1-0 in series) gift-wrap the 600th victory in the 16-year coaching career of Beth Torina. She improved to 600-315 overall and 471-204 in her 12th season with the Tigers.
"It is pretty cool to think about all of the women who have played in those games and how much they have given of themselves and their heart at both universities I have been at, but especially here at LSU," Torina said. "It has been a fun journey."
The two teams meet again at 3 p.m. Sunday at Carolina's Softball Stadium and the game will be televised by the SEC Network and broadcast locally by 107.3-FM.
Graduate pitcher Ali Kilponen (7-0) set the tone in the circle, throwing a three-hit complete-game effort in which she threw 61 of 105 pitches for strikes. She yielded two of her three hits in the bottom of the fourth with her lone run coming on a leadoff homer to Riley Blampied on a full-count pitch.
By that time LSU led 8-1 on the strength of its six-run second inning. The Tigers also added two more in the third and a single run in the seventh.
The Tigers compiled 16 hits, led by the three-hit efforts of Raeleen Gutierrez and Ali Newland and 3-RBI outing of McKenzie Redoutey.
Redoutey ignited the team's second-inning onslaught with a three-run homer – her fifth of the season – and LSU picked up five consecutive hits against two pitchers for South Carolina (21-3, 0-1). Maci Bergeron (2-for-4) doubled and scored on an error after a single from Newland and following two outs, with Taylor Pleasants and Gutierrez each doubling in runs.
"We wanted to come out and start fast and I think the offense did exactly that," Torina said. "We got some in some good counts and were able to capitalize on some things. We did a great job of putting ourselves in great spots from the very beginning."
LSU scored six runs on seven hits and sent 11 batters to the plate in the inning.
Danieca Coffey (2-5) doubled in a run in the second and Pleasants made it 8-0 with a sacrifice fly to center to score Newland. Coffey had a one-out double that scored Newland and produced her team's final run.