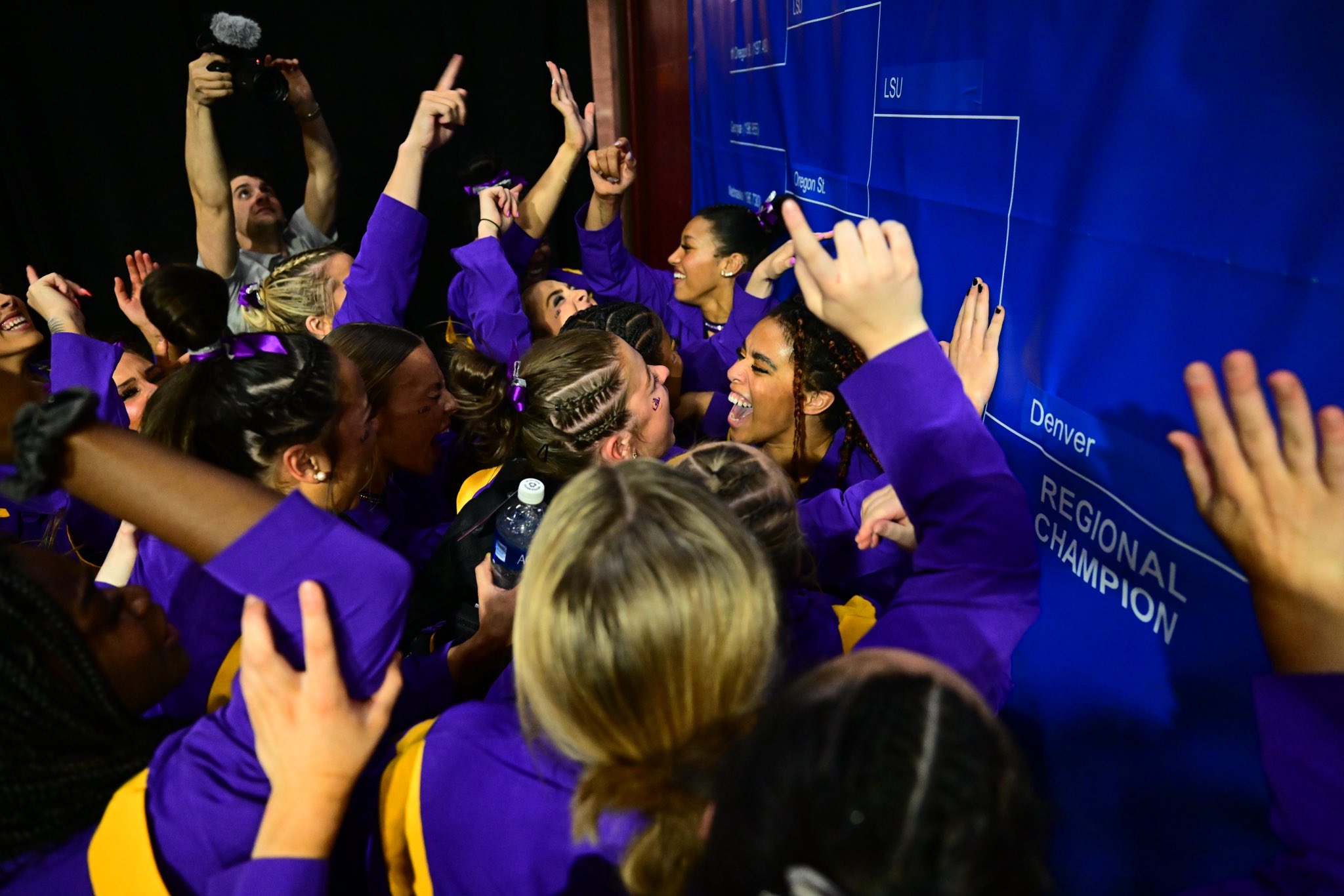 LSU's sixth-ranked gymnastics team is headed to the NCAA Championships after finishing second at the Denver Regional on Sunday.
The Tigers are one of eight teams headed to Fort Worth, Texas for the NCAA semifinals on April 13. They will face No. 2 Florida, No. 7 California and No. 14 Denver in Dickies Arena.
"The beat goes on. We weren't perfect, but this team just continues to fight and do enough to keep it going," said head coach Jay Clark. "I'm just so proud of them and their spirt and who they are as people. They do it for each other. This is a special group and it makes it that much sweeter that we got through it in the fashion that we did against some very good teams."
LSU had to hold its breath after finishing in a tie for second with Michigan. It was determined after including the sixth scores from each rotation, the Tigers topped the Wolverines 237.050-235.725 to advance the NCAAs for the 32nd time in school history.
Elena Arenas and Chas Brock each posted 9.900 on LSU's first rotation on the vault with Alyona Shchennikova scoring a 9.825, Aleah Finnegan a 9.850, KJ Johnson a 9.850 and Haleigh Bryant anchored with a 9.875.
The Tigers recorded a regional record and season-high score of 49.525 in the bars led-off by Alexis Jeffrey's 9.950 and anchored by Bryant's program high of 9.975.
LSU had the regional's fifth-highest score on beam at 49.425 led by Finnegan's 9.950 and Bryant's 9.900. The Tigers finished with a 49.425 on floor paced by Bryant's 9.950 and Shchennikova's 9.900.