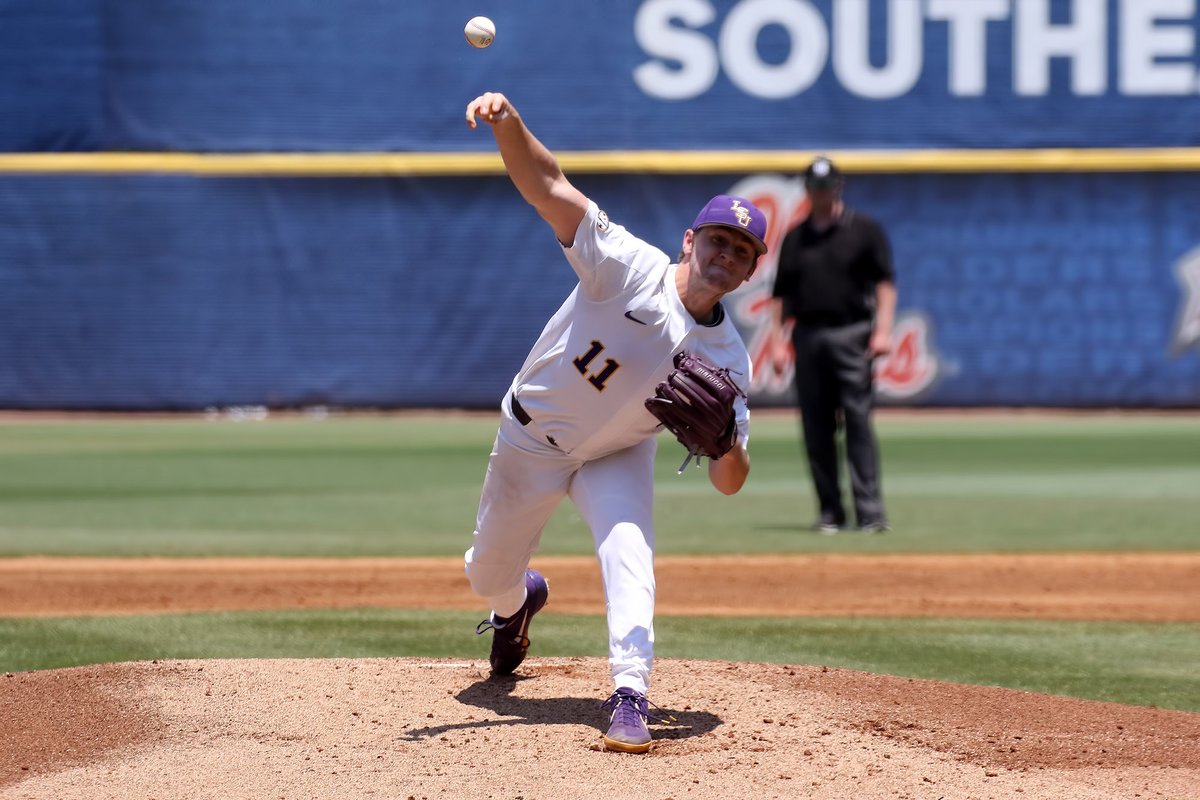 It's been two years since LSU last made the College World Series. That's practically an eternity for a program with the kind of expectations that accompany every spring in Baton Rouge.
Only one other time in Paul Mainieri's tenure has LSU failed to make it to Omaha in back-to-back seasons. LSU fell short of the College World Series in three consecutive campaigns after winning it all back in 2009.
A pessimist will tell you that LSU is a program growing stale since coming up two wins shy of a national championship in 2017. An optimist would probably make the case that LSU has actually overachieved considering the downright rotten injury luck it's dealt with these past two seasons.
The truth lies somewhere in the middle, as it so often does, but here's the bottom line: Mainieri's seat could start to get a bit toasty if LSU missed the College World Series for a third year in a row. He's acutely aware of the standards that come with coaching at LSU.
So how can LSU get back to college baseball's Promised Land in 2020? There will be many holes to fill, but there's a lot of talent on hand if things break right — a big if considering how the past two years have gone, I know.
Here are the three biggest factors to LSU making it back to the College World Series.
1. Healthy Arms (duh)
Allow me to paint a tantalizing picture of what LSU's pitching staff COULD look like in 2020:
– A starting rotation of Cole Henry, Landon Marceaux, Jaden Hill and Eric Walker, in one order or another.
– A bullpen anchored by Devin Fontenot with experienced relievers like Matt Beck, Ma'Khail Hilliard and Trent Vietmeier serving as the bridge between starter and closer.
– After missing the entire season, Nick Storz, AJ Labas and Easton McMurray — that's right, an honest-to-God left-handed pitcher — returning to ease into supporting roles.
That staff has the makings of greatness, but only if — again, monstrous if — LSU can reverse two years of bad trends and keep its pitchers healthy. LSU got good news this week that Henry left his start against Florida State due to a treatable nerve issue and not something more serious.
Henry and Marceaux didn't start games on the same weekend until the Baton Rouge Regional. Hill made the opening weekend rotation only to make two starts and miss the remainder of the season. Storz has barley pitched in two years. Labas and McMurray are coming off surgeries.
Prepare to hear the same kind of lofty superlatives about the 2020 staff's potential that you heard heading into the 2019 season. And maybe this time they'll have enough healthy arms to reach it.
2. Leap Years
LSU is replacing some bedrocks of its program in Antoine Duplantis, Josh Smith and Zach Watson. Throw in the graduation of Chris Reid and Brandt Broussard, and you'll see there's a lot of holes to fill.
Freshmen are sure to take over some of those starting roles in 2020 — more on that below — but LSU is going to need some of its returning position players to step into far greater roles.
Giovanni DiGiacomo seems like the most obvious candidate since LSU has two gaping holes to replace in its outfield. And as painful as that baserunning blunder was, the speedy rookie also flashed some moments of greatness during his freshman season.
Who emerges from the crop of returning infielders is a bit harder to say. Hal Hughes will always have a place on the roster because of his glove, and he's a good backup plan at shortstop if nobody else can fill Smith's shoes, but in an ideal world, LSU would upgrade offensively.
In this writer's estimation, it is critical that either Gavin Dugas or Drew Bianco develops into a reliable starting infielder. Both making major strides in 2020 would be ideal, obviously, but LSU would be asking a lot of its incoming freshmen class if neither becomes a regular contributor.
Dugas hit .186 in 19 games this season while Bianco hit .176 with three home runs in 39 games. One of them has to emerge as a solid second baseman who isn't an automatic out.
3. Power Ally
LSU almost certainly won't have anyone who hits at the consistent rate that Duplantis or Smith displayed during their prolific careers, but next year's lineup should have some serious juice in the middle.
The key will be getting a monster year out of Daniel Cabrera, who had a good-but-not-great 2019 campaign with 12 home runs and 50 RBI. He also dealt with injuries in the form of a recurring thumb/wrist issue that cost him time this season.
LSU could potentially line up Cabrera, first baseman Cade Beloso, catcher Saul Garza and incoming freshman Cade Doughty in the middle of its order. Provided a table setter or two emerges, that could be lethal.
Beloso was the first freshman to hit double-digit home runs for LSU since Mike Fontenot in 2000, and only the fifth Tiger to do so since 1992. Garza was LSU's best hitter from late April on despite apparently playing with a foot injury. Doughty is considered to have serious offensive potential.